You are currently browsing the tag archive for the 'the church' tag.
"Revival is an infusion of new spiritual life imparted by the Holy Spirit to existing parts of Christ's body."
"Revival happens when a good percentage of people in the church decide to swallow the Book and let it have its effect on their lives, come what may."
"The local church serves as a greenhouse where our prayers thrive. The local church creates the ideal environment for us to maximize the benefits of prayer while mitigating the dangers of selfishness and pride…"
~ John Onwuchewa, Prayer, 62.
"What is the American church known for? I think people might say we're known for great programs, effective small groups, excellent resources, or good adminstration. Most people probably wouldn't think of the American church as being known for dynamic prayer."  
~ Cheryl Sacks, The Prayer Saturated Church, 19.
Heavenly Father,
Hallowed be your name. Your kingdom come, your will be done on earth as it is heaven.
May your kingdom and will be done on Sunday, October 20, 2019.
Your church in America is in deparate need for spiritual revival.  
Please, Father, send it!
In Jesus Name!
Amen!
"When Jesus built the church, he built a praying congregation."
Heavenly Father,
We are desperate for your presence on Sunday morning! Humble our hearts and prepare us to meet you in all your glory!
In Jesus Name!
Amen!
"if prayer clings to the hope we share in Christ, then prayer should reflect our togetherness in Christ. If prayer has a gospel shape, then by implication it must have a church shape."
~ John Onwuchewa, Prayer, 37.
"This is our problem–and it seems many churches simply don't realize how little they pray together, or how little their prayers reflect the bigheartedness of God." pray more. Not rocket science, I know."
~ John Onwuchewa, Prayer, 14.
A Saturday Night Prayer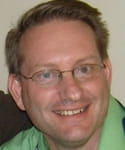 Paul Tautges
Paul Tautges serves as senior pastor at Cornerstone Community Church in suburban Cleveland, Ohio, having previously past
…More
Lord of the Church,
As we anticipate gathering together as Your people for the purpose of worship, tomorrow morning, we pray Your name will be glorified and Your will accomplished in our hearts and the hearts of all those who worship You through Jesus Christ.
Lead us to the Rock, Redeemer, and Refuge. Lift our thoughts to the Rock so that we may trust in Your strength (Psalm 19:14). Touch the affections of our hearts so that we, the household of God, will grow in our love for our Redeemer, Jesus Christ, who is the Chief Cornerstone (Ephesians 2:20). Hide us in the shelter of Your wings as we listen to Your promises (Psalm 61:1-4).
Make us responsive to the Holy Spirit as You seek worshipers to draw near in spirit and truth. May the Holy Spirit who indwells us stir us up in our inner person to praise You with every part of our being (Psalm 138:1). Lord, reveal our hidden sins or hypocrisy so that we may repent and worship in truth, purity, and faith (Psalm 24:3-6).
Fill the pastor-preacher with the Holy Spirit's power. Lord, it is You who enables a mere man to preach with clarity, conviction, and boldness as the forces of Hell wage war against him (Ephesians 6:10-20). Fill his heart with love and compassion for those to whom he preaches so that his preaching will edify and equip believers with grace and truth, and plead with unbelievers to embrace Christ (Ephesians 4:12; 2 Corinthians 5:20).