You are currently browsing the tag archive for the 'the church' tag.
"This is our problem–and it seems many churches simply don't realize how little they pray together, or how little their prayers reflect the bigheartedness of God." pray more. Not rocket science, I know."
~ John Onwuchewa, Prayer, 14.
A Saturday Night Prayer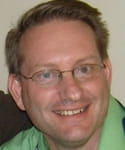 Paul Tautges
Paul Tautges serves as senior pastor at Cornerstone Community Church in suburban Cleveland, Ohio, having previously past
…More
Lord of the Church,
As we anticipate gathering together as Your people for the purpose of worship, tomorrow morning, we pray Your name will be glorified and Your will accomplished in our hearts and the hearts of all those who worship You through Jesus Christ.
Lead us to the Rock, Redeemer, and Refuge. Lift our thoughts to the Rock so that we may trust in Your strength (Psalm 19:14). Touch the affections of our hearts so that we, the household of God, will grow in our love for our Redeemer, Jesus Christ, who is the Chief Cornerstone (Ephesians 2:20). Hide us in the shelter of Your wings as we listen to Your promises (Psalm 61:1-4).
Make us responsive to the Holy Spirit as You seek worshipers to draw near in spirit and truth. May the Holy Spirit who indwells us stir us up in our inner person to praise You with every part of our being (Psalm 138:1). Lord, reveal our hidden sins or hypocrisy so that we may repent and worship in truth, purity, and faith (Psalm 24:3-6).
Fill the pastor-preacher with the Holy Spirit's power. Lord, it is You who enables a mere man to preach with clarity, conviction, and boldness as the forces of Hell wage war against him (Ephesians 6:10-20). Fill his heart with love and compassion for those to whom he preaches so that his preaching will edify and equip believers with grace and truth, and plead with unbelievers to embrace Christ (Ephesians 4:12; 2 Corinthians 5:20).
"REVIVALS BEGIN WITH GOD'S OWN PEOPLE; THE HOLY SPIRIT TOUCHES THEIR HEART ANEW, AND GIVES THEM NEW FERVOR AND COMPASSION, AND ZEAL, NEW LIGHT AND LIFE, AND WHEN HE HAS THUS COME TO YOU, HE NEXT GOES FORTH TO THE VALLEY OF DRY BONES… OH, WHAT RESPONSIBILITY THIS LAYS ON THE CHURCH OF GOD! IF YOU GRIEVE HIM AWAY FROM YOURSELVES, OR HINDER HIS VISIT, THEN THE POOR PERISHING WORLD SUFFERS SORELY!"
"…a church's commitment to prayer is one of the greatest determiners of its effectiveness in ministry.
Prayer is oxygen for the Christian. It sustains us. So it follows that prayer must be a source of life for any community of Christians. It is to the church what it is to individuals–breathing. Yet many of our gatherings could be likened to people coming together merely to hold their collective breath. This would explain why people seem to have so little energy for actually living out the Christian life.
But breathing together is what our churches need."
~ John Onwuchekwa, Prayer, 23.
"As long as we are content to live without revival, we will."
Mar 07, 2018 by Alyssa Duval
Last week at the 75th annual convention of National Religious Broadcasters, Saddleback Church pastor Rick Warren declared in a speech that the Church as we know it will not see the revival it so desperately needs without repentance and unity through addressing the sin of racism.
Citing the biblical doctrine of the Imago Dei, Warren highlighted where the Christian community needs some serious help: "Friends, we're failing at unity. The Church is more divided, more polarized, there are more tribes, and more splattered, more fractured, than ever before."
"They were in one place, they were of one accord, they were of one heart, they had one purpose, they had one vision…When we have the unity of Acts, we'll have the power of Acts," Warren continued. "We're just not willing to pay the price for Pentecost. We're not willing to set aside our petty differences and unify around one thing: the Lord Jesus Christ."
While racism isn't the only hurdle to overcome to achieve a unified Christian church, Warren noted, it is a major issue in his crosshairs.
Charles Haddon Spurgeon to a group of pastors…
"Your work, brethren, is to set your church on fire…Keep up the fire within, and add fresh fuel to give a more fervent heat."
Most Christian churches in America are small. In 2012, the National Congregations Study found that the median Sunday morning attendance for churches in the United States was 75 people. The study also found that 43% of American churches had fewer than 50 regular participants, 67% had fewer than 100 regular participants, and 87% had fewer than 250.
Many of these small churches are located in small places. Sociologist Robert Wuthnow notes in his book Small-Town America that "there are more churches per capita in less populated areas than there are in more heavily populated places." A recent Barna study found that in my own region of New England, 40% of churchgoing Christians live in small towns or rural areas (though, of course, some may commute to urban or suburban churches).
Small Churches in Small Places
Small churches in small places face certain realities. With 45 regular Sunday morning attenders (or 85, or 145), there will be few things outwardly impressive about your gathering. Your meeting place will likely be humble — perhaps not always well-heated or air-conditioned. You probably won't enjoy the sound of professional-level musicians, see visually appealing graphic design, or hear preaching that generates thousands of views online the following week. The natural pleasure and encouragement of welcoming new visitors on Sunday morning may not be an experience you enjoy very often. With many in your congregation aging, your church will have lots of accumulated wisdom, but may struggle with health, energy, and a willingness to venture into new things.
"Most Christian churches in America are small."
Beyond these realities, there will be an ever-present awareness of fragility. You will know that if even a few of the regular attenders move out of town, tire of coming, become offended, opt for a more exciting church, get sick, or die, your church could suffer. Even if a few people stop giving, or if a few get laid off, your church likely won't meet its budget and your pastor will need to find a part-time job. It will always feel possible that the church doors could close for good sooner or later.
Minnows in a Small Pond
Faced with these realities, you will find there are some things you can work to improve. As a church, you may patiently, prayerfully grow toward God-glorifying excellence in your facilities, your music, your pulpit ministry, your small groups, and much else. But you will eventually reach a point where you recognize that, no matter what you do, you will always be a small church in a small place. Even if God brings revival, and you double from 45 to 90 people, you will still be a small church in a small place. At the point of this realization, you will have a very important choice to make.
Some small churches and their pastors will become dissatisfied with who they are. This may manifest itself in a restless striving to implement the latest program from some big church in some big place. It may result in a pastor applying the latest terminology he has heard (in the city) to his own small context, in manifestly absurd ways (like a small-town pastor exhorting his church to "love their city").
"Without Christ's sustaining grace, no church will last, or have any lasting impact."
Or it may settle into a long, slow simmer of discontentment and restlessness and endless tinkering and yearning for something more and better. I once participated in a gathering of fellow small-town and rural pastors. We were a bunch of no-names, but passionate lovers of Jesus and of people. We met in a wealthy suburban mega-church that had a worship band good enough to sell out concerts, a sound board as big as a dining room table, and huge hi-tech projection screens. I've wondered since then whether this was a parable of the contemporary American church: a group of small-place, small-church pastors, lifted out of our own contexts and set down, wide-eyed, in an enormously impressive facility that bore little resemblance to what most of us knew, quietly yearning for the resources, personnel, and excellence of a bigger place.
God Tends Bruised Reed
We have another, better way to respond to our small church's manifest weakness and fragility. Yes, prayerfully improve what we can. Yes, plead with God for conversions. And then receive — as a gift from God — the manifest weakness of our small church in our small place.
Every church, big or little, urban or rural, is utterly dependent upon its Head. Without Christ's sustaining grace, no church will last, or have any lasting impact. Every church must receive and reckon with this knowledge. But the particular gift God gives to small churches in small places is that their weakness is so very evident.