You are currently browsing the tag archive for the 'the church' tag.
"When Jesus built the church, he built a praying congregation."
Heavenly Father,
We are desperate for your presence on Sunday morning! Humble our hearts and prepare us to meet you in all your glory!
In Jesus Name!
Amen!
"if prayer clings to the hope we share in Christ, then prayer should reflect our togetherness in Christ. If prayer has a gospel shape, then by implication it must have a church shape."
~ John Onwuchewa, Prayer, 37.
"This is our problem–and it seems many churches simply don't realize how little they pray together, or how little their prayers reflect the bigheartedness of God." pray more. Not rocket science, I know."
~ John Onwuchewa, Prayer, 14.
A Saturday Night Prayer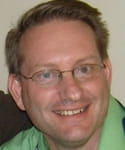 Paul Tautges
Paul Tautges serves as senior pastor at Cornerstone Community Church in suburban Cleveland, Ohio, having previously past
…More
Lord of the Church,
As we anticipate gathering together as Your people for the purpose of worship, tomorrow morning, we pray Your name will be glorified and Your will accomplished in our hearts and the hearts of all those who worship You through Jesus Christ.
Lead us to the Rock, Redeemer, and Refuge. Lift our thoughts to the Rock so that we may trust in Your strength (Psalm 19:14). Touch the affections of our hearts so that we, the household of God, will grow in our love for our Redeemer, Jesus Christ, who is the Chief Cornerstone (Ephesians 2:20). Hide us in the shelter of Your wings as we listen to Your promises (Psalm 61:1-4).
Make us responsive to the Holy Spirit as You seek worshipers to draw near in spirit and truth. May the Holy Spirit who indwells us stir us up in our inner person to praise You with every part of our being (Psalm 138:1). Lord, reveal our hidden sins or hypocrisy so that we may repent and worship in truth, purity, and faith (Psalm 24:3-6).
Fill the pastor-preacher with the Holy Spirit's power. Lord, it is You who enables a mere man to preach with clarity, conviction, and boldness as the forces of Hell wage war against him (Ephesians 6:10-20). Fill his heart with love and compassion for those to whom he preaches so that his preaching will edify and equip believers with grace and truth, and plead with unbelievers to embrace Christ (Ephesians 4:12; 2 Corinthians 5:20).
"REVIVALS BEGIN WITH GOD'S OWN PEOPLE; THE HOLY SPIRIT TOUCHES THEIR HEART ANEW, AND GIVES THEM NEW FERVOR AND COMPASSION, AND ZEAL, NEW LIGHT AND LIFE, AND WHEN HE HAS THUS COME TO YOU, HE NEXT GOES FORTH TO THE VALLEY OF DRY BONES… OH, WHAT RESPONSIBILITY THIS LAYS ON THE CHURCH OF GOD! IF YOU GRIEVE HIM AWAY FROM YOURSELVES, OR HINDER HIS VISIT, THEN THE POOR PERISHING WORLD SUFFERS SORELY!"
"…a church's commitment to prayer is one of the greatest determiners of its effectiveness in ministry.
Prayer is oxygen for the Christian. It sustains us. So it follows that prayer must be a source of life for any community of Christians. It is to the church what it is to individuals–breathing. Yet many of our gatherings could be likened to people coming together merely to hold their collective breath. This would explain why people seem to have so little energy for actually living out the Christian life.
But breathing together is what our churches need."
~ John Onwuchekwa, Prayer, 23.
"As long as we are content to live without revival, we will."
Mar 07, 2018 by Alyssa Duval
Last week at the 75th annual convention of National Religious Broadcasters, Saddleback Church pastor Rick Warren declared in a speech that the Church as we know it will not see the revival it so desperately needs without repentance and unity through addressing the sin of racism.
Citing the biblical doctrine of the Imago Dei, Warren highlighted where the Christian community needs some serious help: "Friends, we're failing at unity. The Church is more divided, more polarized, there are more tribes, and more splattered, more fractured, than ever before."
"They were in one place, they were of one accord, they were of one heart, they had one purpose, they had one vision…When we have the unity of Acts, we'll have the power of Acts," Warren continued. "We're just not willing to pay the price for Pentecost. We're not willing to set aside our petty differences and unify around one thing: the Lord Jesus Christ."
While racism isn't the only hurdle to overcome to achieve a unified Christian church, Warren noted, it is a major issue in his crosshairs.