You are currently browsing the category archive for the 'John Piper' category.
By a single offering he has perfected for all time those who are being sanctified.(Hebrews 10:14)
This verse is full of encouragement for imperfect sinners like us, and full of motivation for holiness.
It means that you can have assurance that you stand perfected and completed in the eyes of your heavenly Father not because you are perfect now, but precisely because you are not perfect now but are "being sanctified," "being made holy" — that, by faith in God's promises, you are moving away from your lingering imperfection toward more and more holiness. That's the point of Hebrews 10:14.
Does your faith make you eager to forsake sin and make progress in holiness? That's the kind of faith that in the midst of imperfection can look to Christ and say, "You have already perfected me in your sight."
This faith says, "Christ, today I have sinned. But I hate my sin. For you have written the law on my heart, and I long to do it. And you are working in me what is pleasing in your sight (Hebrews 13:21). And so, I hate the sin that I still do; and I hate the sinful thoughts that I contemplate."
This is the true and realistic faith that saves. This is the faith that can savor the words, "By a single offering he has perfected for all time those who are being sanctified."
No, I Shall Not Want
An Anthem for Everyday Anxieties
The Lord is my shepherd; I shall not want. (Psalm 23:1)
Every one of us wakes up each morning as a bundle of desires. Beneath even the most outwardly apathetic demeanor are loves, needs, and fears — each of them demanding our attention and obedience. Many of us move through our days largely unconscious of these basic emotions, even though they sit at the control panel of our hearts, pulling the levers that decide what we say and do.
A husband and father, for example, leaves work filled with a love for comfort. He obeys that love by coming home, not to his wife and kids, but to his couch and sports.
An employee walks into the office feeling a need for his peers' approval. So he performs on the stage from nine to five, always listening for applause.
A young man, wounded from past relationships, fears the prospect of future pain. So he withdraws socially, insulating himself from anyone who might harm him.
Such loves, needs, and fears present themselves so persuasively, so forcefully, that we often fail to ask if they are feelings worth following. They can keep us from hearing another voice that has been speaking to us all the while, bidding us to walk a better path.
That Other Voice
God, in his mercy, makes us stop and listen. Behind the clamor of our desires, we hear the voice of a shepherd who invites us to green pastures and still waters. The trouble, however, is that his voice often leads in the opposite direction of our feelings. Our loves, needs, and fears push us toward one path; he calls us to another. To follow him, we must deny them.
In moments such as these, we encounter what C.S. Lewis calls "the real problem of the Christian life." The decisions that define us as Christians often do not come with a flash and a bang. They come softly, almost noiselessly. They come, Lewis tells us,
the very moment you wake up each morning. All your wishes and hopes for the day rush at you like wild animals. And the first job each morning consists simply in shoving them all back; in listening to that other voice, taking that other point of view, letting that other larger, stronger, quieter life come flowing in. And so on, all day. (Mere Christianity, 198)
And what does that other voice — that larger, stronger, quieter life — teach us to say to our rebel feelings? Four words: "I shall not want" (Psalm 23:1).
'I Shall Not Want'
Imagine you wake up with an instinctive love for comfort. You just want to move from bed to office to couch to bed without interruptions. You can't be bothered by other people today, especially the needy ones. You need more rest, more me time. That hard conversation can wait until tomorrow. But then you stop and listen to that other voice, which teaches you to say, "When I walk into discomfort, I shall not want."
Or perhaps you wake up feeling a deep need for approval. You just want others to appreciate you, listen to you, love you. You wish you were better looking, less awkward. You're ready to laugh at jokes that aren't funny and say things you don't believe. But then that other point of view wraps its arm around your shoulder, and helps you say, "I have one Master to please today. When others reject or ignore me, I shall not want."
Or maybe you wake up with a vague fear of coming trials. You just want to hold what's precious in your life out of God's reach. A crowd of what ifs runs through your mind, and you answer by searching for something to distract you. But then that larger, stronger, quieter life comes flowing in, and you find yourself saying, "When trouble comes, I shall not want."
The wild pack of loves, needs, and fears has rushed at you, but you have beaten them back with this four-word shove: I shall not want. You are ready to follow your shepherd wherever he leads. They may come back in the afternoon, or even ten minutes from now, but you know what to do. You plug your ears to their persuasions and remember, again and again, I shall not want.
And so on, all day.
'The Lord Is My Shepherd'
Of course, the four words I shall not want possess no magical qualities. We cannot charm away temptation simply by saying them. Rather, they are powerful only insofar as we believe the words that come before them: "The Lord is my shepherd" (Psalm 23:1). How do we know with confidence that we shall not want, even when our loves, needs, and fears say just the opposite? Because the Lord Jesus Christ is our shepherd.
Jesus spilled his blood in Golgotha's dust so we could lie down in green pastures (Psalm 23:2).
"The key to joy in God is God's omnipotent, transforming grace, bought by his Son, applied by His Spirit, wakened by the Word, and laid hold of by faith through prayer"
~ John Piper, When I Don't Desire God: How to Fight for Joy, 138
Robert Murray McCheyne was a local pastor in Dundee, Scotland, who died in 1843 at the age of 29. No extraordinary events in his life made him likely to be remembered. But he had a very precious friend, Andrew Bonar, a nearby pastor. And within two years Andrew had published Memoir and Remains of Robert Murray McCheyne. It is still in print, and here we are 176 years after McCheyne's death, encouraged and inspired by his life.
What was it about McCheyne's short, and in many ways ordinary, life that gave it the force that created the book (and now books) that preserves his legacy to our day?
The Rose and the Thorn
I suggest that there was a double key to the force of McCheyne's life: the preciousness of Jesus and the pain of a thorn.
In McCheyne's description of his teenage years, he said, "I kissed the Rose nor thought about the thorn" — meaning, "I indulged in all the amusing and beautiful pleasures of the world, and didn't give a thought to sickness and suffering and death." But after his conversion, he spoke often of Jesus as his Rose of Sharon, and he lived in almost constant awareness of the thorn of his sickness and that his time might be short. He said in one of his sermons,
Set not your heart on the flowers of this world; for they have all a canker in them. Prize the Rose of Sharon . . . more than all; for he changeth not. Live nearer to Christ than to the saints, so that when they are taken from you, you may have him to lean on still. (Sermons of Robert Murray McCheyne)
McCheyne lived only the morning of his life: he died before he was 30. His effectiveness, however, was not frustrated by this fact but empowered by it. Because of his tuberculosis, he lived with the strong sense that he would die early. So the double key to his life is the preciousness of Jesus, the Rose, intensified by the pain of the thorn, the sickness and the shortness of his life.
Pierced Awake
McCheyne was born in Edinburgh, Scotland, on May 21, 1813. He grew up in an atmosphere with high moral standards, but was, by his own testimony, "devoid of God." When he went to the University of Edinburgh at the age of 14, he studied classics. He was kissing the rose of classical learning, and ignoring the thorn of suffering and death.
But all that changed in 1831 when he was 18 years old. David, Robert's oldest brother, was neither spiritually nor physically well. In the summer of that year, he sank into a deep depression and died on July 8. Suddenly, the thorn of the rose stabbed McCheyne through the heart. All the beauty of the rose he was living for wilted. And by God's grace, he saw another Rose in what happened to David.
In the days leading up to his death, David found a profound peace through the blood of Jesus. Bonar said that "joy from the face of a fully reconciled Father above lighted up [David's dying] face" (Memoir). McCheyne saw it, and everything began to change. He had seen a rose other than classical learning. And he saw it as beautiful, not in spite of the thorn, but because of it. The thorn pierced him awake.
A Passion for Holiness and Evangelism
Four months after the death of his brother, McCheyne enrolled in the Divinity Hall of Edinburgh University, November 1831. There he met the man who would have the greatest influence on his life and ministry, Thomas Chalmers.
Chalmers pressed all of his great learning into the service of holiness and evangelism. He warned McCheyne and the other students of "the white devil" and "the black devil" — the black devil leading to "fleshly sins" of the world, and the white devil to "spiritual sins" of self-righteousness. And he made the gospel of Christ crucified for sinners the central power for this holiness.
Chalmers was also deeply burdened about the poverty in the slums of Edinburgh and how little gospel witness there was. He established the Visiting Society and recruited McCheyne and his friends to join. This threw McCheyne into a world he had never seen as an upper-middle-class university student. It awakened in him a sense of urgency for those cut off from the gospel. On March 3, 1834, two and a half years into his divinity studies, he wrote,
Such scenes I never before dreamed of. . . . "No man careth for our souls" is written over every forehead. Awake, my soul! Why should I give the hours and days any longer to the vain world, when there is such a world of misery at the very door? Lord, put thine own strength in me; confirm every good resolution; forgive my past long life of uselessness and folly. (Memoir)
So McCheyne would take away from his time in divinity school a passion for holiness and a passion for evangelism. These would never leave him and would become defining impulses of his life — all of it motivated by the beauty of the Rose, and all of it intensified by the thorn of suffering.
Uneventful, Useful Life
The last day of McCheyne's divinity lectures was March 29, 1835. He was just shy of being 22 years old. And that fall he was called to be the assistant minister in the double parish of Larbert and Dunipace. He served there as an assistant until the call came from St. Peter's Church in Dundee in August 1836. There McCheyne served as the pastor until his death six and a half years later.
That's the simple sum of his professional life: a student till he was 22, an assistant pastor for a year, and a senior pastor for six years. As I have tried to think through what makes such an uneventful life so useful even 176 years after his death, it isn't any extraordinary event in his life. Rather, it is his extraordinary passion for Christ — for the Rose — and for holiness and for lost people, all intensified by the shortness of life — the thorn. And all this passion preserved in powerful, picturesque language. He is still influencing us because of the words that came out of his mouth, not the events of his life.
So let's listen to him concerning the pursuit of holiness and concerning his communion with God through the word and prayer.
Take Ten Looks at Christ
God had given McCheyne the gospel key to pursuing personal holiness. He received it through the teaching of Chalmers. Chalmers was very concerned about excessive introspection in the pursuit of holiness. He knew that a believer cannot make progress in holiness without basing it on the assurance of salvation, and yet the effort to look into our sinful hearts for some evidences of grace usually backfires.
Chalmers said that glimpses into the dark room of the heart alone give no good prospect. Instead, he said we should
take help from the windows. Open the shutters and admit the sun. So if you wish to look well inwardly, look well out. . . . This is the very way to quicken it. Throw widely open the portals of faith and in this, every light will be admitted into the chambers of experience. The true way to facilitate self-examination is to look believingly outwardly. (Introduction to The Christian's Great Interest, 6)
McCheyne had written that down in a class and underlined the last sentence. So it is not surprising to hear him give his own counsel in similar terms: "Learn much of the Lord Jesus. For every look at yourself, take ten looks at Christ. He is altogether lovely. . . . Live much in the smiles of God. Bask in his beams. Feel his all-seeing eye settled on you in love. And repose in his almighty arms" (Memoir).
This was the basic strategy in the pursuit of holiness. So when McCheyne spoke what are probably his most famous words, "The greatest need of my people is my own holiness," he meant not only that they need a pastor who is morally upright, but that they need a pastor who is walking in constant communion with Christ, and being changed into Christ's likeness by that constant fellowship. Which brings us now finally to the way he cultivated that constant communion with Christ.
Fifty years ago today was one of the most important days of my life.
Nothing is more important in all the universe than that God be glorified, and Christ be magnified, and the hearts of God's people be satisfied in him. The implications of this biblical truth are all-encompassing. And a particular day and event began to bring it all together for me.
Since I was 22, Christian Hedonism has been my goal and guide and strength. Now at 72, it is my final preparation for meeting Jesus face to face. There is little reason you should care what I think. But you should care infinitely (I use the word carefully) whether God has revealed that Christian Hedonism is true. I would like to persuade you that he has.
To that end, I will tell you what happened to me fifty years ago today, on November 16, 1968, and why it has made all the difference. Experience is not authority. But it may be a helpful pointer.
An Unresolved Tension
During my four years at Wheaton College in Illinois, from 1964 to 1968, I became conscious of an unresolved tension in my Christian experience. On the one hand, I knew from my father's instruction and from the New Testament that I should live for the glory of God. "Whether you eat or drink, or whatever you do, do all to the glory of God" (1 Corinthians 10:31). On the other hand, I knew from experience that I was motivated continually by a desire for deep satisfaction.
These felt like competing motives. I could aim to make God look great, or I could aim at my own satisfaction. I did not have a framework of thought where these two motives fit together. They seemed like alternatives.
In fact, as a teenager, that's how I often heard the call to Christian service. "Will you surrender to God's will for your life, or will you keep pursuing your own will?" It was a mark of my own immaturity that this felt like a frustrating dilemma: "Either follow God's will and live with the frustration that your own desires will be forever unsatisfied, or follow your own will and be forever out of step with God."
The Air I Breathed
But it wasn't just preachers who fed the fires of my frustration. Jesus himself said, "If anyone would come after me, let him deny himself and take up his cross and follow me" (Mark 8:34). What could be clearer? Following the will of Jesus meant not following my own will, but denying it. Disobey and be ruined, or obey and be frustrated.
It was the air I breathed. Pursue God's glory, or pursue my own satisfaction. Either-or. Seek God's will and God's glory, or seek my will and my happiness. And something seemed defective about pursuing my happiness. You cannot serve God's glory and your gladness.
I wasn't the only one who breathed this air. C.S. Lewis said,
If there lurks in most modern minds the notion that to desire our own good and earnestly to hope for the enjoyment of it is a bad thing, I submit that this notion has crept in from Kant and the Stoics. (The Weight of Glory, 27)
"I had never heard that God lives for the glory of God."
Immanuel Kant was a German philosopher whose views of Christian motivation, whether intended or not, had this kind of effect. Indeed, the atheist Ayn Rand rejected Christianity largely because she smelled this "Kantian" air, and thought it undercut true virtue.
Strive for peace with everyone, and for the holiness without which no one will see the Lord. (Hebrews 12:14)
There is a practical holiness without which we will not see the Lord. Many live as if this were not so.
There are professing Christians who live such unholy lives that they will hear Jesus's dreadful words, "I never knew you; depart from me, you workers of lawlessness" (Matthew 7:23). Paul says to professing believers, "If you live according to the flesh you will die" (Romans 8:13).
So, there is a holiness without which no one will see the Lord. And learning to fight for holiness by faith in future grace is supremely important.
There is another way to pursue holiness that backfires and leads to death. Paul warns us against serving God any other way than by faith in his enabling grace. God is not "served by human hands, as though he needed anything, since he himself gives to all mankind life and breath and everything" (Acts 17:25). Any effort to serve God that does not, in that very act, depend on him as the reward of our hearts and the power of our service, will dishonor him as a needy pagan god.
Peter describes the alternative to such self-reliant service of God, "Whoever serves, [let him do so] as one who serves by the strength that God supplies — in order that in everything God may be glorified through Jesus Christ" (1 Peter 4:11).
"Christian fasting, at its root, is the hunger or a homesickness
for God. It tells only half the story of Christian fasting. Half of
Christian fasting is that our physical appetite is lost because our
homesickness for God is so intense. The other half is that our
homesickness for God is threatened because our physical appetites
are so intense. In the first half, appetite is lost. In the second half,
appetite is resisted. In the first, we yield to the higher hunger that
is. In the second, we fight for the higher hunger that isn't. Christian
fasting is not only the spontaneous effect of a superior satisfaction in
God; it is also a chosen weapon against every force in the world that
would take that satisfaction away."
"The key to Christian living is a thirst and hunger for God. And one of the main reasons people do not understand or experience the sovereignty of grace and the way it works through the awakening of sovereign joy is that their hunger and thirst for God is too small."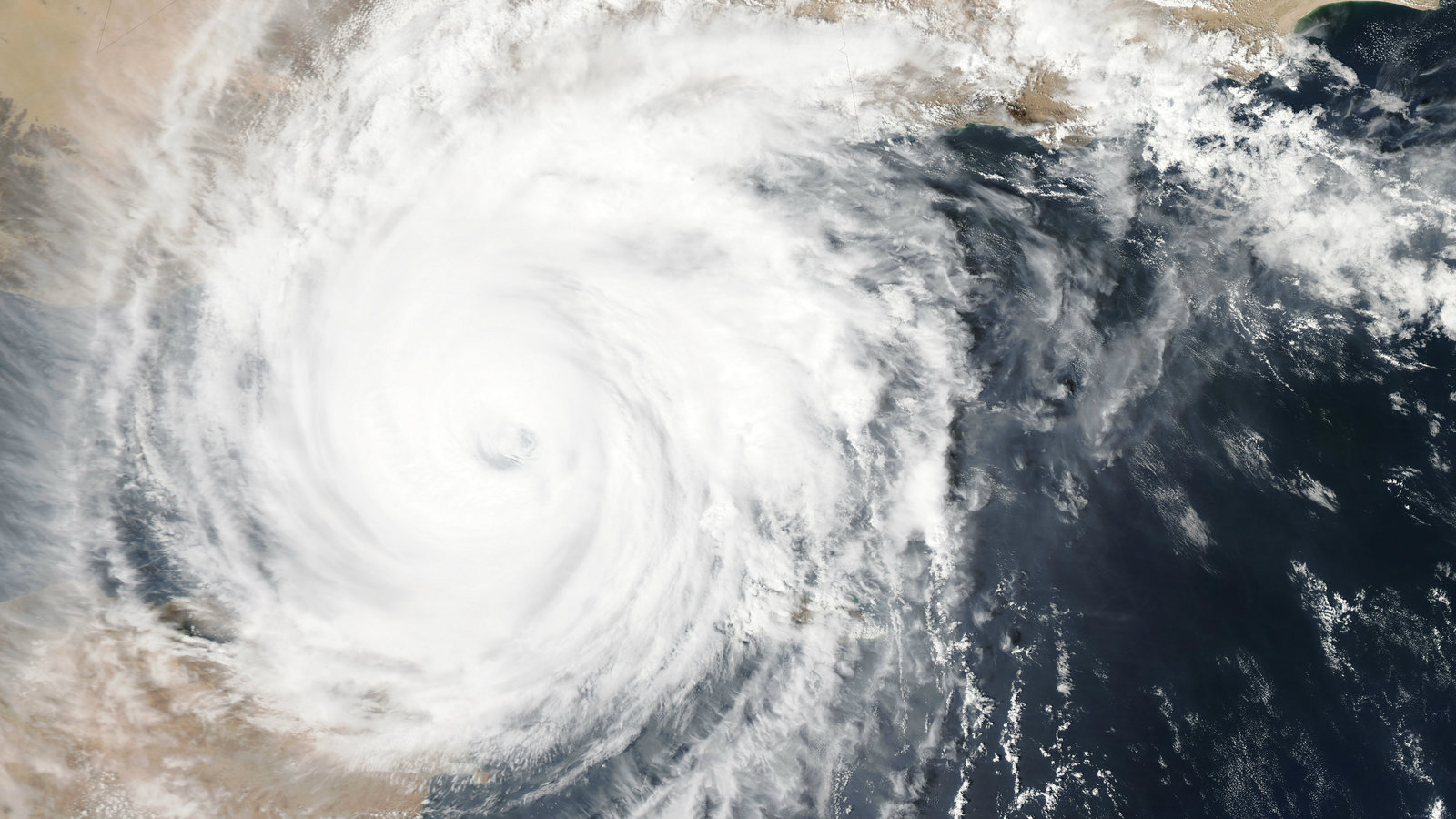 As the Caribbean Islands clean up from what has been named one of the most powerful Atlantic hurricanes on record, Florida now prepares for impact. The state's Governor, Rick Scott calls Hurricane Irma, "way bigger than Andrew," which was the devastating hurricane that hit the state 25 years ago. And with such a huge storm come huge dangers, and huge uncertainties, and huge fears about what will happen to the state later this weekend and into next week. Meanwhile, the city of Houston continues to clean up from the devastation brought by Hurricane Harvey. And hurricanes Jose and Katia are brewing at sea as we speak. In these moments, it is only right that we turn to our God in prayer. And that is exactly what John Piper was led to do today. Here now is John Piper's prayer for hurricane victims in Texas, Florida, the Caribbean, and elsewhere.
---
A Prayer in the Path of Hurricanes
O Lord God, mighty and merciful, we are asking for mercy — mercy amid the manifestations of your great might. We are asking, for Jesus's sake. Not because we deserve anything better than calamity. We know that we have sinned. We have exchanged the high treasure of your glory for trinkets. We have not loved you with all our heart and soul and mind and strength. We have sown the wind, and reaped the whirlwind. We are pleading for mercy.
We make no demands. You are God, and we are not. We are bent low in submission to your just and sovereign power. Indeed, we are prostrate before the unstoppable wind of your justice and wisdom.
We know that you, O Lord, are great. Whatever you please, you do, in heaven and on earth, in the seas and all deeps. You make clouds rise at the end of the earth. You bring forth the wind from its storehouses.
You have commanded and raised the mighty wind, and it has lifted up the waves of the sea. The floods have lifted up, O Lord. You have tilted the water-skins of the heavens.
You sweep us away as with a flood. You kill and you make alive; you wound and you heal; and there is none that can deliver out of your hand. You sit enthroned over the flood — enthroned as king forever.
We are like a dream, like dust swept off the street in a torrent.
But you, O God, are mightier than the thunders of many waters, mightier than the waves of the sea. It is our peril and our hope that you can do all things, and no purpose of yours can be thwarted.
O Lord, do not sleep through this storm. O Lord, let not the flood sweep over us, or the deep swallow us up. Rise up! And do what only you can do amid these winds and waves. Rebuke them, as you once did. When they have done your wise and needed work, let them not have one minute more of strength. Command them, O Christ, to cease, we pray. And make a holy calm. For you are God, all things are your servants.
And give us ears, O God. Your voice, O Lord, is over the waters; the God of glory thunders, the Lord, over many waters. The voice of the Lord is powerful; the voice of the Lord is full of majesty. O God, forbid that we would not give heed.
Open our ears, you who once brought Job to humble silence, announcing from the whirlwind who you are, and that, when all is lost, the story then unfolds that in it all your purpose was compassionate and kind.
Whether we sit waste deep in the water of our Texas homes, or wait, uncertain, with blankets on a church pew, or nail the plywood to our Florida shop, or sit secure and dry a thousand miles from any sea, teach us, in mercy, what we need to learn, and cannot any other way.
And woe to us who, far away from floods, would point our finger at the sufferer and wonder at his greater sin, forgetting how the voice of Jesus rings in every tragedy: "Do you think that they were worse offenders? No, I tell you; but unless you repent, you will all likewise perish." The very word of God to all Americans.
And now, O Lord, unleash the common grace of kindness from a million hearts and bank accounts, and grant as great a mercy in rebuilding as you once gave verdict to destroy. Restrain, O God, the evil hearts of those who would bring sorrow upon sorrow by looting what is left behind, or exploiting loss for private gain.
And in your church awaken this: the truth that you once gave yourself for us that we might be redeemed, not first from floods, but sin and lawlessness. That you once died, not first to put us out of peril, but to make us pure. Not first to spare us misery, but make us zealous for good deeds. And so, O mighty Christ, unleash from us another flood — the blood-bought passion of your people not for ruin, but for rebuilding lives and homes.
O Father, awaken every soul to see where we have built our lives on sand. Show us from every storm the way to build our lives on rock. Oh are you not our rock! Out fortress our deliverer, our God in whom we take refuge, our shield, and the horn of our salvation, our stronghold. How great the fall of every life built on the sand of human skill!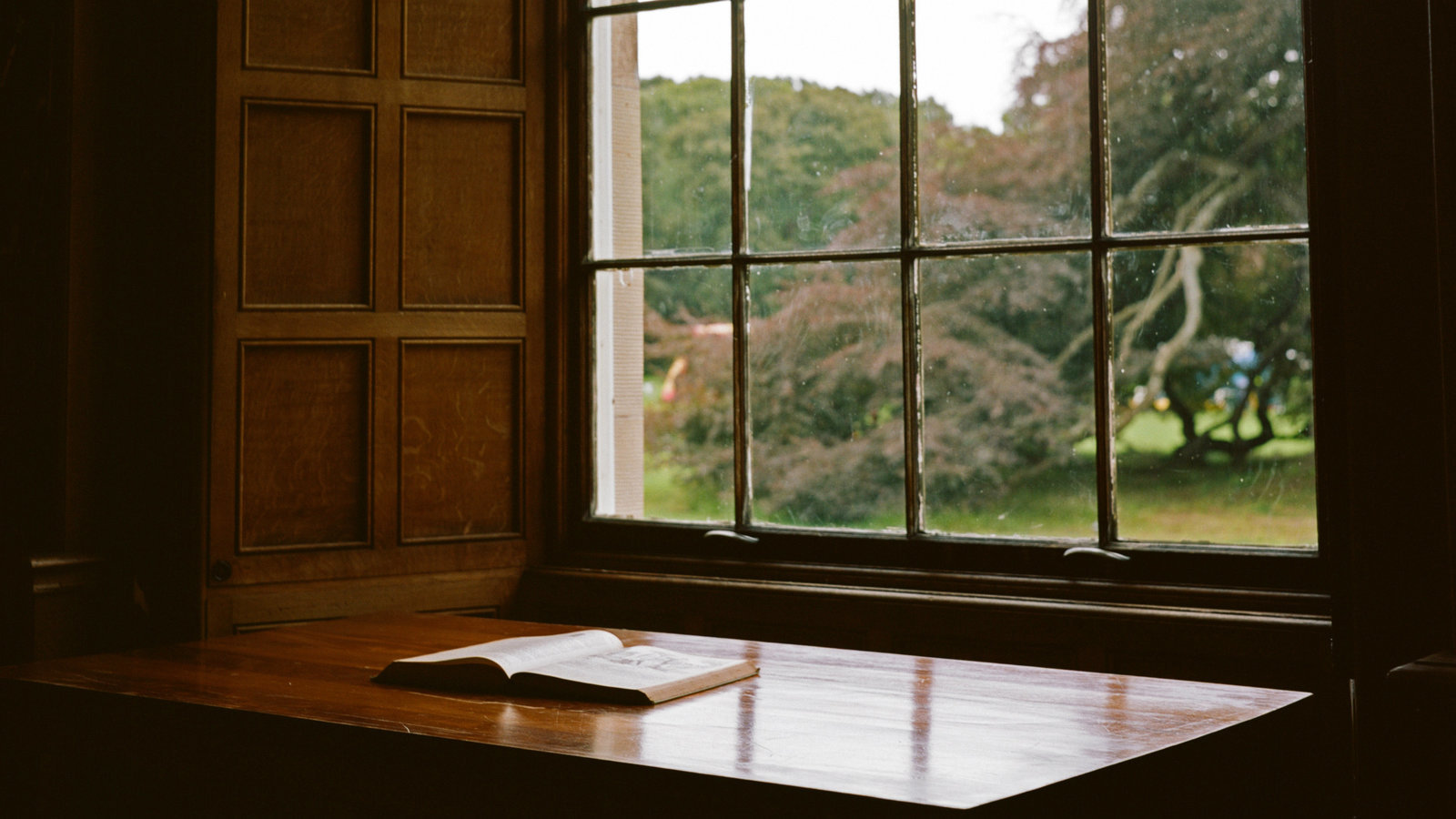 Open my eyes, that I may behold wondrous things out of your law. (Psalm 119:18)
All of us know what it is like to read without seeing "wondrous things."
We have stared at the most glorious things without seeing them as glorious. We have seen unspeakable love without feeling loved. We have seen immeasurable wisdom and felt no admiration. We have seen the holiness of wrath and felt no trembling. Which means we are seeing without seeing (Matthew 13:13).
This is why we must weave the thread of God-dependent prayer into our reading: "Show me your glory" (Exodus 33:18). God has made plain that the path to seeing his peculiar glory is prayer. How much light have we forfeited by failure to pray over the word we are reading! "You do not have, because you do not ask" (James 4:2).
Glory Shines in the Meaning
True understanding of the apostolic word is a free gift of God. We do not find it on our own. It is given. That is why we pray, "Give me understanding." But the divine gift of understanding does not nullify our natural effort to understand the Bible. We see this in 2 Timothy 2:7: "Think over what I say, for the Lord will give you understanding in everything."
When we pray for God to show us his glory in the Scripture, we are not asking him to bypass the meaning of the text, but to open the fullness of the author's meaning. Therefore, in our quest to see and savor the glory of God in Scripture, we pray for his help to grasp the basic meaning of the words. Glory does not hover over the text like a cloud to be seen separately from what the authors intended to communicate. It shines in and through what they intended to communicate — their meaning.
Even this is not quite the way to say it, because the glory is part of what they intended to communicate. But I think it is helpful to distinguish the basic meaning of a passage, on the one hand, and the worth and beauty of the message, on the other hand. I know they are not really separable. And both are part of what the author wants us to experience. Perhaps an illustration will help us see why I think the distinction is important, and how it relates to prayer.
Heaven or the Countryside?
In Philippians 1:23, Paul says, "My desire is to depart and be with Christ, for that is far better." Suppose some careless reader knew that Paul was in Rome and assumed Paul meant that his desire was to depart from Rome and be with Christ in a more rural, peaceful place than the dangerous urban center of the empire. And suppose the reader feels that this is a wonderful thought, full of sweet implications about the value of nature and peacefulness for the soul's refreshment.
Well, he would be wrong. First, this careless reader got the basic meaning wrong. Paul did not intend to say anything about departing from Rome to the countryside, or about the value of rural peacefulness. He intended to say that he desired to depart this life and be with Christ in heaven. So our reader simply missed Paul's intention.
But it gets worse. On the basis of the wrong meaning, this careless reader also saw a kind of glory that was not there. He felt a sweetness about peaceful, rural living for the refreshment of the human soul. That feeling has no basis in this text. He has seen something he would call glorious or wonderful. But the glory and the wonder are not there.
The point of that illustration is this: when the psalmist prayed, "Open my eyes, that I may behold wondrous things out of your law" (Psalm 119:18), he did not mean that the sight of wonders could skip the natural process of careful reading. Therefore, prayer does not take the place of careful interpretation. Prayer serves careful interpretation. We pray not just for the sight of glory, but for the help in grasping the meaning through which the glory shines.
The way God illumines the text is by showing what is really there. This means that when we want to make a case for how we understand a text, we must show what is really there. One good, solid grammatical argument for what the text means outweighs every assertion that the Holy Spirit told me the meaning. The reason that statement is not irreverent is that it takes more seriously the glorious work of the Holy Spirit in inspiring the grammar than it does the subjective experiences of an interpreter who ignores it.
Prayer Improves Every Method
However we describe the levels of a text's meaning, prayer is fruitful at every level. God not only opens the eyes of our heart to see his glory; he also guides us providentially in the whole process of interpretation — even the most natural parts. He is sovereign over all of it. He governs every part of our textual observation or thinking or research. Jesus said that not a sparrow falls to the ground apart from our heavenly Father (Matthew 10:29). So it is with Bible reading. We do not make the smallest discovery without God's providential guidance.
So we should be praying for God's guidance repeatedly during the entire process of reading and studying the Bible. The number of things you could pray for to help you see what is in the Scripture is as great as the number of strategies for getting insight. God can make all of them more fruitful, if we ask him. This would include:
Prayer to help you pay close attention to all the features of a text.
Prayer to guide you to notice parts of the text that are especially illuminating.
Prayer to lead you to other passages in the Bible that would shed light on the one you are reading.
Prayer to lead you to other books or sermons or lectures that would be useful in shedding light on some problem you have run into.
Prayer for experiences, or a reminder of experiences you've had, that would make what you are reading more real.
Prayer for friends who could study the Bible with you and help you see things you haven't seen.
Prayer against any sinful habits or inclinations that might blind you to a part of Scripture you would find uncomfortable.
Prayer that as you write the text down in your journal, you would notice things you missed in simply reading.
Anything that helps you pay closer attention to what is actually written, pray about this. Ask God to make it more illuminating than it would be without his help.