You are currently browsing the category archive for the 'The Church' category.
A Saturday Night Prayer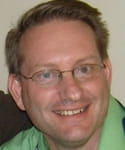 Paul Tautges
Paul Tautges serves as senior pastor at Cornerstone Community Church in suburban Cleveland, Ohio, having previously past
…More
Lord of the Church,
As we anticipate gathering together as Your people for the purpose of worship, tomorrow morning, we pray Your name will be glorified and Your will accomplished in our hearts and the hearts of all those who worship You through Jesus Christ.
Lead us to the Rock, Redeemer, and Refuge. Lift our thoughts to the Rock so that we may trust in Your strength (Psalm 19:14). Touch the affections of our hearts so that we, the household of God, will grow in our love for our Redeemer, Jesus Christ, who is the Chief Cornerstone (Ephesians 2:20). Hide us in the shelter of Your wings as we listen to Your promises (Psalm 61:1-4).
Make us responsive to the Holy Spirit as You seek worshipers to draw near in spirit and truth. May the Holy Spirit who indwells us stir us up in our inner person to praise You with every part of our being (Psalm 138:1). Lord, reveal our hidden sins or hypocrisy so that we may repent and worship in truth, purity, and faith (Psalm 24:3-6).
Fill the pastor-preacher with the Holy Spirit's power. Lord, it is You who enables a mere man to preach with clarity, conviction, and boldness as the forces of Hell wage war against him (Ephesians 6:10-20). Fill his heart with love and compassion for those to whom he preaches so that his preaching will edify and equip believers with grace and truth, and plead with unbelievers to embrace Christ (Ephesians 4:12; 2 Corinthians 5:20).
"The church of Jesus Christ was birthed as a world-changing force at a prayer meeting. In that upper room in Jerusalem on the day of Pentecost, as the small group of disciples was gathered to pray continually and wait on God to send the gift of the promised Holy Spirit" (Acts 1.4-5; 14).
~ Andrew M Davis, Revitalize,94
By Dr. Ronnie Floyd
The growth of our spiritual lives will never outpace our intentional commitment to prioritize it every day. Our spiritual development impacts every other area of our lives—and we cannot delegate that growth to anyone else.
During my college years, over Christmas break, my brother asked me to build a barn for him. He is a much more gifted carpenter than I, but he was trying to help me out. I needed the money. But building barns was neither my passion nor within my skill set.
I accomplished the task, but in a few years the barn began to lean and eventually became unsafe. My brother would have been better off building the barn himself than delegating something to me I could not properly do.
Just as my brother should not have expected me to build a barn, you and I cannot expect someone else to build our spiritual lives for us. No one else can construct our daily walk with God. It has to be intentional, purposeful, and personal. Each one of us is accountable to do it ourselves.
The wisest decision we can make each day is this: I will walk with God today. What the Bible says about Enoch has always challenged me. This statement is simple yet profound: "Enoch walked with God" (Gen. 5:24, esv). Could God write this about your life and mine today? If not, why not? What stands in our way? Who is standing in our way?
In reality, no one and no thing stands in our way. The decision is ours. Remember these truths:
God wants to walk with us! Getting our lives in order spiritually and practically begins with the decision to make it our number-one priority.
God wants to have a meaningful relationship with us daily. He never puts us on hold, and we never have to stand in line.
He does not delegate our spiritual growth to one of the angels who serves Him. He is always waiting on each of us to come to Him.
Bringing our lives into spiritual order requires a strategy.
Let me highlight a few ways to be intentional in our commitment to prioritize our spiritual lives:
Reading the Bible Daily
The Bible is God's Word. It's what God says to you and me, and to all people. Thus, we need to read the Bible every day.
When the Bible speaks, God speaks. His voice through His Word cannot be minimized. But we can maximize its impact in our lives if we truly understand that what He says lives forever—and put His Word into practice! Through the years, I have witnessed thousands of Christians who live out their faith. Almost without exception, those who read the Bible daily are set apart from the others.
Former trucking magnate J.B. Hunt told me that the Bible was his road map for life. It showed him how to live the way he wanted to live—for God. Hunt drove trucks all over America even before he and his wife Johnelle began their Fortune 500 transportation company (one of the largest in the country). While he lived on the road, the map of our country became important to him. It led him to his desired destination.
But Hunt began his day reading the Bible. It would take him at least 18 months to read through the Bible once, but he read through the entire Bible several times in his life. It was his road map leading him to his desired spiritual growth. If an extraordinarily busy and wealthy man like J.B. Hunt knew he needed to read the Bible and make it a priority each day of his life, surely his example can inspire us to do the same.
This imperative daily discipline helps us become spiritually fit. We cannot be all God wants us to be if we do not read the Bible. It is impossible.
Praying Our Life into Order
Think of it this way: We can go to God anytime, anywhere, about anything. Through Jesus Christ, we have direct access to God.
Since we can go to God anytime, anywhere, and about anything that's going on in our lives, why not choose to talk to God daily—and often? Create your own system of prayer or adopt someone else's. If nothing else, make a list of things you are concerned about in your own life, your family, your church, your career and business, your future, your finances, your country, and concerns you have for other people. Pray for them each day and look for God to walk into those situations personally and powerfully. God answers prayer! God steps into the life of the person who prays. He can do more in a moment than you can in a lifetime. Each of us needs divine intervention.
Living an orderly life requires praying our lives into order. This is why I keep my prayer list in the Notes app on my iPad. My list changes continually as I watch God respond to my prayers. And I can easily change my list because of the technology's simplicity. Find what works best for you, and just do it.
Praying with Fasting
Consider adding periodic times of fasting to your prayer life. Fasting is abstaining from something with a spiritual goal in mind.
"Oh Holy Lord, you are worthy of all of our praises. You reign in majesty above us and are our Lord forever. We thank you for allowing us to be graced by your presence today, hallowed be your name. Accept our love and adoration in Jesus' name. We are here to pray, almighty God that you will always light our way with your presence. We resist evil and pray that your light will always shine on us. May all people see your glory through us and come to worship you as the living God."

"The Bible is alive, it speaks to me; it has feet, it runs after me; it has hands, it lays hold of me." — Martin Luther
I remember early on as a follower of Jesus, I would hear people reference their desire and ability to go to a quiet place with only their Bible and emerge after four hours refreshed, renewed, and revitalized. If I'm honest, the prospect of this scenario seemed overwhelming and the direct opposite of refreshing. I think this was mainly because of my lack of perspective on the benefits and blessings of a time of studying.
Studying is one of the most important areas in which to figure out a sustainable rhythm. When I've attempted to read through the Word with no real plan, I've found myself lost, confused, and bored. A breakthrough came when I started to ask the Lord to show me what He desired for me to see. When we read God's Word, we must continually say, "This is talking to me." The Bible is not an impersonal story about the past; it is the living Word of God. It is an ongoing narrative of which we are a part. Our hope is to gain insight on life and direction through the revealed Word of God. Eugene Peterson says it best: "The goal of reading the Word is to listen for the voice of the God who speaks." There is a reason that Psalm 119 refers to the Word of God as a lamp to our feet and light to our path. Scripture helps to guide and direct us as we seek to understand the richness of its truth.
The Bible is filled with reminders of the significance and power that accompanies studying, learning, and resting in the Scripture and precepts of God. Paul teaches in Colossians 3:16, "Let the word of Christ dwell in you richly, teaching and admonishing one another in all wisdom, singing psalms and hymns and spiritual songs, with thankfulness in your hearts to God." Studying God's Word allows us to ingest his truth so that it can permeate all of our inner self. When we focus on Scripture, it reminds us of who God truly is and who we are in light of that truth. The Word gives us understanding that helps us to teach and guide others according to God's principles. Understanding the Word produces thankfulness that causes us to sing and encourage one another with God's promises.
There are 12 things pastors cannot do–even though pastors are, in my judgment, amazing people. They 
faithfully serve
 Sunday after Sunday, often with no desire for recognition or fame. In faith, they can do a lot—
But here are 12 things pastors cannot do…
Read minds. Everybody knows that, but many church members hold pastors accountable for unstated expectations.
Be everywhere. No human being can be every place at once, yet some members still get angry when pastors have to say "No."
Change hearts. Only God can do that.
Know everything. Most pastors study hard, but nobody can answer every question somebody asks.
Please everybody. Even Jesus couldn't do that.
Live sinlessly. Nobody can. Including you. And me. We're all sinners.
Grow churches. If the church does grow, it's because God does it.
Multiply dollars. That's too bad, too, since some churches don't pay their pastors well.
Escape mistakes. All of us will mess up sometime, often unintentionally and even unknowingly.
"A total absence of prayer in the church isn't a likely problem. Maybe a church somewhere out there never prays at all, but I don't assume that's happening in yours. I don't know your church, But I bet there are times you come together to pray. Such praying may sparse and sporadic, but it happens. And therein lies what I think is the biggest problem: not a complete lack of prayer, but too little prayer."
~ John Onwuchekwa, Prayer, 18.
"To look back upon the progress of the divine kingdom upon earth is to review revival periods which have come like refreshing showers upon dry and thirsty ground, making the desert to blossom as the rose, and bringing new eras of spiritual life and activity just when the Church had fallen under the influence of the apathy of the times."
"My mission is first to the churches.When the churches are aroused to their duty, men of the world will be swept into the Kingdom. A whole church on its knees is irresistible."~ Evan Roberts