You are currently browsing the category archive for the 'America' category.
Most Christian churches in America are small. In 2012, the National Congregations Study found that the median Sunday morning attendance for churches in the United States was 75 people. The study also found that 43% of American churches had fewer than 50 regular participants, 67% had fewer than 100 regular participants, and 87% had fewer than 250.
Many of these small churches are located in small places. Sociologist Robert Wuthnow notes in his book Small-Town America that "there are more churches per capita in less populated areas than there are in more heavily populated places." A recent Barna study found that in my own region of New England, 40% of churchgoing Christians live in small towns or rural areas (though, of course, some may commute to urban or suburban churches).
Small Churches in Small Places
Small churches in small places face certain realities. With 45 regular Sunday morning attenders (or 85, or 145), there will be few things outwardly impressive about your gathering. Your meeting place will likely be humble — perhaps not always well-heated or air-conditioned. You probably won't enjoy the sound of professional-level musicians, see visually appealing graphic design, or hear preaching that generates thousands of views online the following week. The natural pleasure and encouragement of welcoming new visitors on Sunday morning may not be an experience you enjoy very often. With many in your congregation aging, your church will have lots of accumulated wisdom, but may struggle with health, energy, and a willingness to venture into new things.
"Most Christian churches in America are small."
Beyond these realities, there will be an ever-present awareness of fragility. You will know that if even a few of the regular attenders move out of town, tire of coming, become offended, opt for a more exciting church, get sick, or die, your church could suffer. Even if a few people stop giving, or if a few get laid off, your church likely won't meet its budget and your pastor will need to find a part-time job. It will always feel possible that the church doors could close for good sooner or later.
Minnows in a Small Pond
Faced with these realities, you will find there are some things you can work to improve. As a church, you may patiently, prayerfully grow toward God-glorifying excellence in your facilities, your music, your pulpit ministry, your small groups, and much else. But you will eventually reach a point where you recognize that, no matter what you do, you will always be a small church in a small place. Even if God brings revival, and you double from 45 to 90 people, you will still be a small church in a small place. At the point of this realization, you will have a very important choice to make.
Some small churches and their pastors will become dissatisfied with who they are. This may manifest itself in a restless striving to implement the latest program from some big church in some big place. It may result in a pastor applying the latest terminology he has heard (in the city) to his own small context, in manifestly absurd ways (like a small-town pastor exhorting his church to "love their city").
"Without Christ's sustaining grace, no church will last, or have any lasting impact."
Or it may settle into a long, slow simmer of discontentment and restlessness and endless tinkering and yearning for something more and better. I once participated in a gathering of fellow small-town and rural pastors. We were a bunch of no-names, but passionate lovers of Jesus and of people. We met in a wealthy suburban mega-church that had a worship band good enough to sell out concerts, a sound board as big as a dining room table, and huge hi-tech projection screens. I've wondered since then whether this was a parable of the contemporary American church: a group of small-place, small-church pastors, lifted out of our own contexts and set down, wide-eyed, in an enormously impressive facility that bore little resemblance to what most of us knew, quietly yearning for the resources, personnel, and excellence of a bigger place.
God Tends Bruised Reed
We have another, better way to respond to our small church's manifest weakness and fragility. Yes, prayerfully improve what we can. Yes, plead with God for conversions. And then receive — as a gift from God — the manifest weakness of our small church in our small place.
Every church, big or little, urban or rural, is utterly dependent upon its Head. Without Christ's sustaining grace, no church will last, or have any lasting impact. Every church must receive and reckon with this knowledge. But the particular gift God gives to small churches in small places is that their weakness is so very evident.
Christmas gift giving can, and should, be a wonderful experience — but too often it's full of relational complexities instead of wonder. We all would want love to be the motivation behind our gifts, but if we're honest, other motivations often muddy the waters.
Like other people's expectations, for example. We often give gifts because we fear disappointing or offending others. We can feel obligated to give certain people a certain number of gifts at or above a certain financial threshold. Motivations like these distort Christmas gifts into appeasement offerings.
And then, of course, we have our own expectations. The kind and quantity of gifts we give others and expect from others can have more to do with us than them. Maybe we use gifts to recapture nostalgic Christmas experiences of our past, or to pursue ideal experiences we feel we've missed out on. Or maybe our gift exchanges have more to do with generational traditions than the real people we're giving to. Or maybe we errantly believe our value and others' value correspond to the expense or quantity of gifts we give and receive.
These motivational currents make for muddy Christmas waters, and they are strong in our culture. The powerful American Christmas economy is, I suspect, driven more by fear, obligation, manipulation, and personal preference than good will toward men.
To whatever degree this is true for us, it need not remain true for us. Change is possible, even this year. Gifts can once again become wonderful. For God has shown us a more excellent way.
God Shows Us How to Give Gifts
That more excellent way is found in the most famous verse in the Bible: "God so loved the world, that he gave . . . " (John 3:16). Stop there and linger for a moment. God so loved that he gave. God is revealing something profound here. What's the connection between love and giving? It is the very nature of love to give. And since God is love, it is the very nature of God to give (1 John 4:8). Love expressed is love given. Love given is true gift.
Now let's complete that most famous verse: " . . . that he gave his only Son, that whoever believes in him should not perish but have eternal life" (John 3:16). If love expressed is love given, supreme love expressed is supreme love given. If love given is true gift, supreme love given is the greatest of all true gifts.
Revival!
"…if My people who are called by My name will humble themselves, and pray and seek My face, and turn from their wicked ways, then I will hear from heaven, and will forgive their sin and heal their land." 2 Chronicles 7.14
Ministers of Scotland: Lectures on Revival
The Rev. John Bonar, Minister of Larbert and Dunipace
"Such being the nature of revival, it will not be difficult for us to appreciate the state of religion which most requires it – which at once demonstrates it as most needful, and yet declares it far away, unless it be brought nigh by much prayer and the outpouring of the Spirit in answer thereof."
Revival is a work of God's Spirit, in which believers and their churches are renewed in joyous experience of Christ, fervent love for His Word, and an earnest desire to proclaim the Good News of the Kingdom to one and all. Revival comes when God's Spirit moves suddenly and deeply upon a community of His people, bringing them to repentance, creating in them a hunger for more of God's Word, and renewing them thoroughly from the inside-out. Revival does not come unless God's people seek the Spirit, and prayer is the appropriate setting for this. God calls us to pray for revival. He has revived His people many times during the course of church history; and He has awakened significant, even astonishing, numbers of lost soul as His churches are revived and renewed. Let us not be found among those who insist that revival is "far away." Rather, let us labor to bring it nigh with prayer, eagerly looking for a fresh upwelling and outpouring of God's Spirit.
Do you pray regularly for God to send revival? Do you lead your church to pray for revival? Do you expect revival to come apart from praying for it, specifically, repeatedly, earnestly, and with your fellow believers?
You make at least a thousand decisions every single day, most of which you never think about, even for a second. That means if you are awake for sixteen hours each day (on average), you make a decision every minute — what you say or don't say, and how you say it; where you go or don't go, and how you get there; what you click or don't click; what you eat or drink or read or buy or listen to. A decision a minute is a conservative estimate.
Don't believe me? If you have a smartphone, you've logged a lot of the decisions you've made in the last 24 hours — messages texted, emails sent, podcasts listened to, calls ignored, apps opened, orders placed, tweets liked, sports scores checked — all decisions made. Our defaults are decisions — just decisions without intentionality. Even when we put off a decision, we've made a decision.
We don't want to think about life as one long series of millions of decisions, because then we're accountable for those decisions — if not to one another, then at least to God. But whether we acknowledge the decisions or not, we are making them, and we will be held accountable — even for every tiny, idle word (Matthew 12:36).
Our phones are not a peripheral part of our life anymore. They have become a personal LED billboard revealing who and what matters most to us. Our phone is a currency — like our money, our words, and our time — that helps us see what we love. And over time, it can help us shape what we love. Or, if we put off making proactive decisions with it, our phone can just as easily decide what we love.
Our smartphones are instruments of mass distraction. They've been engineered — decades now of study, testing, and marketing — to distract us. They have the power to derail our lives and undermine our priorities. Instead of taking us where we want to go, they more often hijack our plans and take us somewhere completely different.
It can be like riding a bus to work five days a week for a year, and then one day neglecting to ever get off the bus. We just ride around wherever the bus turns until it's time to go home again. Tony Reinke describes the process:
In the digital age, we idolize our phones when we lose the ability to ask if they help us (or hurt us) in reaching our spiritual goals. We grow so fascinated with technological glitz that we become captive to the wonderful means of our phones — their speed, organization, and efficiency — and these means themselves become sufficient ends. Our destination remains foggy because we are fixated on the speed of our travel. We mistakenly submit human and spiritual goals to our technological possibilities. This is reverse adaptation. (12 Ways Your Phone Is Changing You, 115)
Our phones used to be a means to relationship, a means to work, a means to ministry. The iPhone suddenly made the means an end — or perhaps better, a means to me.
Give Your Phone a Mission Statement
Have you ever thought about giving your phone a mission statement?
Like Disney: To be one of the world's leading producers and providers of entertainment and information.
Or ESPN: To serve sports fans wherever sports are watched, listened to, discussed, debated, read about or played.
Or Chipotle: To ensure that better food is accessible to everyone.
Or Instagram: To capture and share the world's moments.
The reason most of don't think about giving our phones a mission statement is that we never think about giving ourselves a mission statement. Unlike Disney, Chipotle, or Instagram, we don't think about life in those terms. We live and work and play, eat and drink, talk and watch without any definable or discernible sense of direction or purpose.
Without a clear sense of mission, we make decisions based on what we want in the moment — what feels right — not because the decision fulfills a purpose for us. We let our push notifications drive the bus.
Why Did God Make You?
So what will your mission statement be? You don't need to hire a marketing agency, or spend hours wordsmithing something. You can start with the simplest personal mission statement for all of life in the Bible: "Whether you eat or drink, or whatever you do, do all to the glory of God" (1 Corinthians 10:31). Is your smartphone helping you accomplish that?
It's not a rhetorical question. Do our phones tangibly help us make more of our one thousand daily decisions in a way that tells the world how much we love our God? Or do our phones eat up hundreds of those decisions with lesser things, distracting us from the amazing and thrilling mission God has given us?
If you are in Christ, God chose you, saved you, and made you his own blood-bought sons and daughters "to the praise of his glorious grace" (Ephesians 1:6). Paul goes on in the same paragraph to say that the one who works everything in the world according to his will has set aside an infinite and everlasting inheritance for you. Why? "To the praise of his glorious grace" (Ephesians 1:12). How do you know you'll make it to heaven and receive your inheritance? "In him you also, when you heard the word of truth, the gospel of your salvation, and believed in him, were sealed with the promised Holy Spirit, who is the guarantee of our inheritance until we acquire possession of it, to the praise of his glory" (Ephesians 1:13–14).
Saved to make God look glorious. Blessed to make God look satisfying. Kept to make God look worthy. Don't own a smartphone for anything less. Buy and carry a phone to enjoy and demonstrate the value of God. We don't make God glorious, or satisfying, or worthy, but our lives (and phones) will either say he is all those things, or not.
Put Your Phone on a Leash
Growing up, our phone sat on the kitchen counter. The cord reached five or six feet in any direction. If Mom or Dad needed a little privacy, they stretched the cord around the corner into the living room.
Back then, we only picked up our phone when we really needed it. Now, we almost never put our phones down, not even when we're talking to someone face to face. Our phones follow us literally everywhere we go — the front yard, the bedroom, the car, even the bathroom — a kind of twisted "upgrade" from the corded phone. Phones were once attached to walls; now we're attached to them — unless we force them to serve a higher purpose and a higher happiness.
Make your phone a means to relationship again, a means to ministry, a means to glory. Let the bright light on your screen go dim more often, so that you might "let your light shine before others, so that they may see your good works and give glory to your Father who is in heaven" (Matthew 5:16).
If we're willing to put our phones on a leash, we will unleash ourselves to focus more on the relationships and responsibilities that matter most.
"It is impossible to understand modern history apart from the Reformation. We cannot understand the history of Europe, England or America without studying the Reformation. For example, in America there would never have been Pilgrim Fathers if there had not first been a Protestant Reformation."
—Jack Arnold, church history professor, IIIM Magazine
"Nothing short of an outpouring of God's Spirit will revitalize and empower an impotent and anemic church to display once again His glory to a lost world."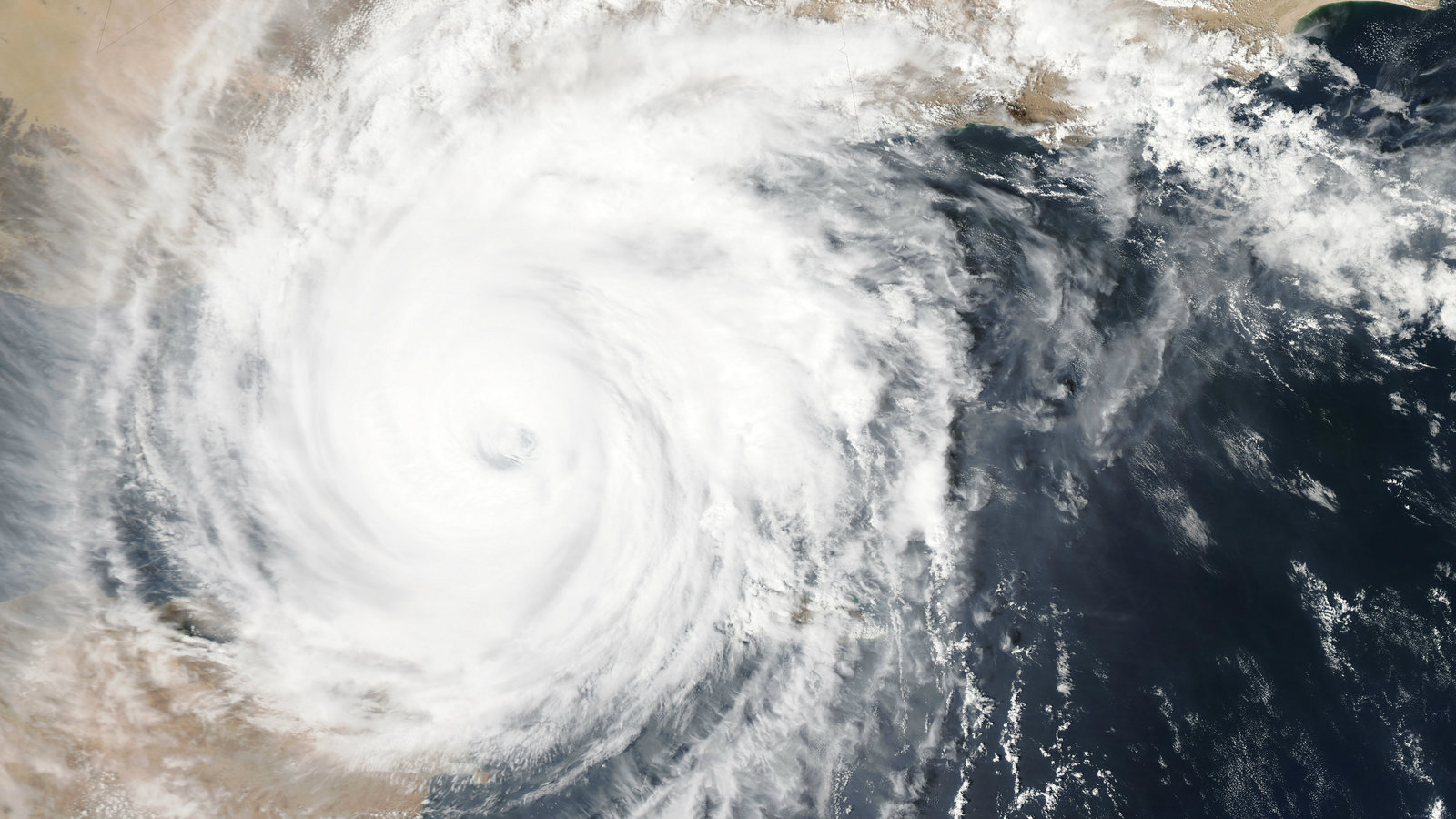 As the Caribbean Islands clean up from what has been named one of the most powerful Atlantic hurricanes on record, Florida now prepares for impact. The state's Governor, Rick Scott calls Hurricane Irma, "way bigger than Andrew," which was the devastating hurricane that hit the state 25 years ago. And with such a huge storm come huge dangers, and huge uncertainties, and huge fears about what will happen to the state later this weekend and into next week. Meanwhile, the city of Houston continues to clean up from the devastation brought by Hurricane Harvey. And hurricanes Jose and Katia are brewing at sea as we speak. In these moments, it is only right that we turn to our God in prayer. And that is exactly what John Piper was led to do today. Here now is John Piper's prayer for hurricane victims in Texas, Florida, the Caribbean, and elsewhere.
---
A Prayer in the Path of Hurricanes
O Lord God, mighty and merciful, we are asking for mercy — mercy amid the manifestations of your great might. We are asking, for Jesus's sake. Not because we deserve anything better than calamity. We know that we have sinned. We have exchanged the high treasure of your glory for trinkets. We have not loved you with all our heart and soul and mind and strength. We have sown the wind, and reaped the whirlwind. We are pleading for mercy.
We make no demands. You are God, and we are not. We are bent low in submission to your just and sovereign power. Indeed, we are prostrate before the unstoppable wind of your justice and wisdom.
We know that you, O Lord, are great. Whatever you please, you do, in heaven and on earth, in the seas and all deeps. You make clouds rise at the end of the earth. You bring forth the wind from its storehouses.
You have commanded and raised the mighty wind, and it has lifted up the waves of the sea. The floods have lifted up, O Lord. You have tilted the water-skins of the heavens.
You sweep us away as with a flood. You kill and you make alive; you wound and you heal; and there is none that can deliver out of your hand. You sit enthroned over the flood — enthroned as king forever.
We are like a dream, like dust swept off the street in a torrent.
But you, O God, are mightier than the thunders of many waters, mightier than the waves of the sea. It is our peril and our hope that you can do all things, and no purpose of yours can be thwarted.
O Lord, do not sleep through this storm. O Lord, let not the flood sweep over us, or the deep swallow us up. Rise up! And do what only you can do amid these winds and waves. Rebuke them, as you once did. When they have done your wise and needed work, let them not have one minute more of strength. Command them, O Christ, to cease, we pray. And make a holy calm. For you are God, all things are your servants.
And give us ears, O God. Your voice, O Lord, is over the waters; the God of glory thunders, the Lord, over many waters. The voice of the Lord is powerful; the voice of the Lord is full of majesty. O God, forbid that we would not give heed.
Open our ears, you who once brought Job to humble silence, announcing from the whirlwind who you are, and that, when all is lost, the story then unfolds that in it all your purpose was compassionate and kind.
Whether we sit waste deep in the water of our Texas homes, or wait, uncertain, with blankets on a church pew, or nail the plywood to our Florida shop, or sit secure and dry a thousand miles from any sea, teach us, in mercy, what we need to learn, and cannot any other way.
And woe to us who, far away from floods, would point our finger at the sufferer and wonder at his greater sin, forgetting how the voice of Jesus rings in every tragedy: "Do you think that they were worse offenders? No, I tell you; but unless you repent, you will all likewise perish." The very word of God to all Americans.
And now, O Lord, unleash the common grace of kindness from a million hearts and bank accounts, and grant as great a mercy in rebuilding as you once gave verdict to destroy. Restrain, O God, the evil hearts of those who would bring sorrow upon sorrow by looting what is left behind, or exploiting loss for private gain.
And in your church awaken this: the truth that you once gave yourself for us that we might be redeemed, not first from floods, but sin and lawlessness. That you once died, not first to put us out of peril, but to make us pure. Not first to spare us misery, but make us zealous for good deeds. And so, O mighty Christ, unleash from us another flood — the blood-bought passion of your people not for ruin, but for rebuilding lives and homes.
O Father, awaken every soul to see where we have built our lives on sand. Show us from every storm the way to build our lives on rock. Oh are you not our rock! Out fortress our deliverer, our God in whom we take refuge, our shield, and the horn of our salvation, our stronghold. How great the fall of every life built on the sand of human skill!
Hurricane Irma is more powerful than all of the other major Atlantic storms this year combined, and it has an eye as large as the entire Detroit metro area. It is being reported that "upwards of 90%" of Barbuda has already been destroyed by the storm, and it is being projected that some areas of Puerto Rico could be without power "for between four and six months". You may want to view these photos and these videos to get a better idea of the immense destructiveness of this very powerful storm. The latest forecasts have Hurricane Irma making landfall in Florida, but so far the two nuclear power plants in Florida that would be directly in the path of the storm have not even started the process of shutting down…
In anticipation of powerful Hurricane Irma, which projections on Wednesday showed headed straight for South Florida, Florida Power & Light's two nuclear plants were finalizing staffing plans and cleaning up the grounds. But neither Turkey Point nor the St. Lucie plant further up the coast had made the call yet to shutting down the plants.

Peter Robbins, spokesman for FPL, said shutting down a reactor is a gradual process, and the decision will be made "well in advance" of the storm making landfall.
We all remember what happened with Fukushima, and we definitely do not want to see a repeat on U.S. soil. The Fukushima nuclear disaster changed millions of minds about the safety of nuclear power, and as a member of Congress I will do all that I can to encourage the development of our solar power, wind power and geothermal power capabilities.
Let us hope that Hurricane Irma weakens before it gets to Florida, because the destruction that it is causing right now is off the charts. When it made landfall in Barbuda, there were some wind gusts that were "above 215 mph"…
Irma first made landfall in Barbuda — an island with a population of about 1,600 — around 1:47 a.m. ET Wednesday. Local weather stations there captured wind gusts of 155 mph before going silent, indicating the instruments had been blown away. Irma's sustained winds have been reported at 185 mph, with gusts above 215 mph.
When you have winds that high, there is little that you can do to prepare.
"Is it not the great end of religion, and, in particular, the glory of Christianity, to extinguish the malignant passions; to curb the violence, to control the appetites, and to smooth the asperities of man; to make us compassionate and kind, and forgiving one to another; to make us good husbands, good fathers, good friends; and to render us active and useful in the discharge of the relative social and civil duties?"
"All revival begins, and continues, in the prayer meeting. Some have also called prayer the "great fruit of revival." In times of revival, thousands may be found on their knees for hours, lifting up their heartfelt cries, with thanksgiving, to heaven."
~ Henry Blackaby