You are currently browsing the category archive for the 'The Word of God' category.
"…do not be anxious about anything, but in everything by prayer and supplication with thanksgiving let your requests be made to God. And the peace of God, which surpasses all understanding, will guard your hearts and minds in Christ Jesus" (Philippians 4.6-7).
"And the tax collector, standing afar off, would not so much as raise his eyes to heaven, but beat his breast, saying, 'God, be merciful to me a sinner!' "
A young lawyer who had just opened his law practice was sitting in his chair behind his new executive desk, waiting for his first client to come in. When he saw a man walking toward his office, he picked up the phone and began talking to his imaginary assistant. He said, "Yes, I am so busy right now. Ask them to call back. I have so many clients, I just don't have time." He hung up the phone, sure that he had just impressed his first visitor.
"I'm from the phone company," the man said. "I'm here to connect your phone."
That's how it is for us when we try to impress God with things we say and do. Jesus told the story of two men who went up to the temple to pray. One was a Pharisee who prayed, "God, I thank You that I am not like other men-extortioners, unjust, adulterers, or even as this tax collector. I fast twice a week; I give tithes of all that I possess" (Luke 18:11–12 NKJV).
The other was a tax collector who simply said, "God, be merciful to me a sinner!" (verse 13 NKJV).
Jesus said of the tax collector, "This man went down to his house justified rather than the other" (verse 14 NKJV). The primary problem of the Pharisees, the religious elite, was that prayer, for them, was theater. It was a performance. They would stand praying on a street corner, and sometimes someone would sound a trumpet. Jesus was saying that God doesn't care about things like that. They were so concerned with impressing people, but God wasn't impressed.
"Count it all joy, my brothers, when you meet trials of various kinds, for you know that the testing of your faith produces steadfastness. And let steadfastness have its full effect, that you may be perfect and complete, lacking in nothing."
~ James 1.2-4
"When the saint ceases to seek after holiness, purity, righteousness, truth; when he ceases to pray, stops reading the Word and gives way to carnal appetites, then it is that Satan comes."
DO NOT BE INFLUENCED BY THE IMPORTANCE
OF THE WRITER, AND WHETHER HIS LEARNING
BE GREAT OR SMALL, BUT LET THE LOVE OF
PURE TRUTH DRAW YOU TO READ. DO NOT
INQUIRE, "WHO SAID THIS?" BUT PAY ATTENTION
TO WHAT IS SAID.
MEN PASS AWAY, BUT THE WORD OF THE
LORD ENDURES FOREVER.
~ THOMAS À KEMPIS
THE IMITATION OF CHRIST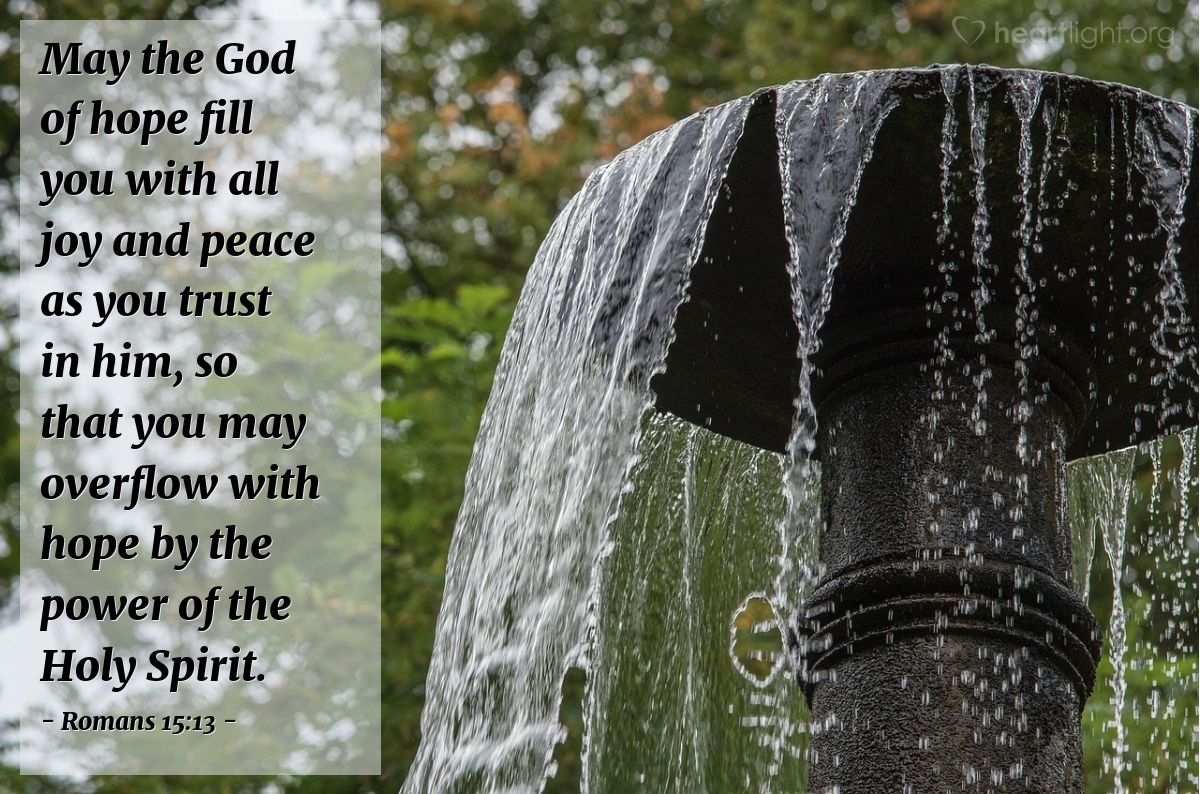 "The law of the LORD is perfect, reviving the soul; the testimony of the LORD is sure, making wise the simple"
~ Psalm 19:7 (ESV)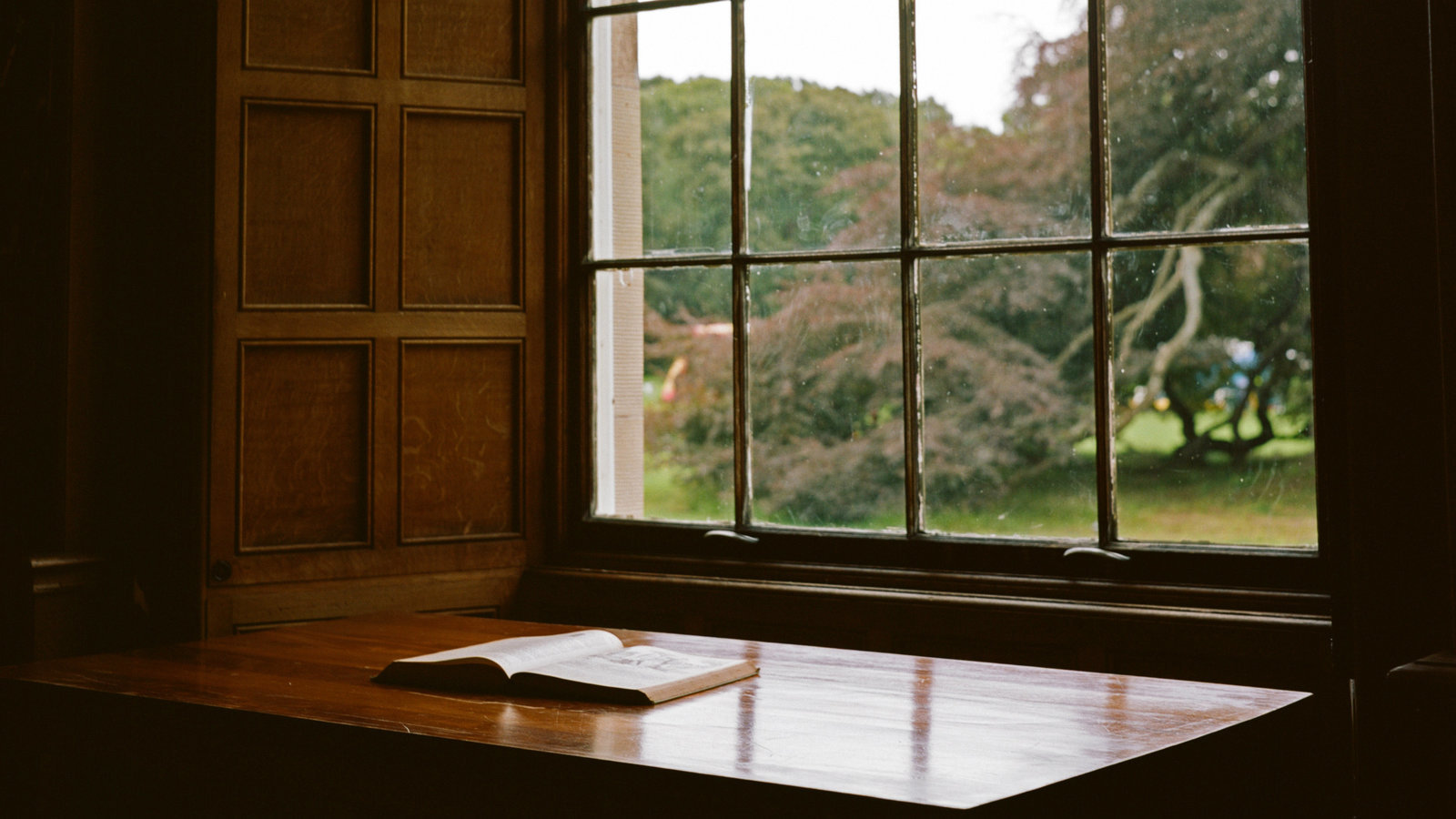 Open my eyes, that I may behold wondrous things out of your law. (Psalm 119:18)
All of us know what it is like to read without seeing "wondrous things."
We have stared at the most glorious things without seeing them as glorious. We have seen unspeakable love without feeling loved. We have seen immeasurable wisdom and felt no admiration. We have seen the holiness of wrath and felt no trembling. Which means we are seeing without seeing (Matthew 13:13).
This is why we must weave the thread of God-dependent prayer into our reading: "Show me your glory" (Exodus 33:18). God has made plain that the path to seeing his peculiar glory is prayer. How much light have we forfeited by failure to pray over the word we are reading! "You do not have, because you do not ask" (James 4:2).
Glory Shines in the Meaning
True understanding of the apostolic word is a free gift of God. We do not find it on our own. It is given. That is why we pray, "Give me understanding." But the divine gift of understanding does not nullify our natural effort to understand the Bible. We see this in 2 Timothy 2:7: "Think over what I say, for the Lord will give you understanding in everything."
When we pray for God to show us his glory in the Scripture, we are not asking him to bypass the meaning of the text, but to open the fullness of the author's meaning. Therefore, in our quest to see and savor the glory of God in Scripture, we pray for his help to grasp the basic meaning of the words. Glory does not hover over the text like a cloud to be seen separately from what the authors intended to communicate. It shines in and through what they intended to communicate — their meaning.
Even this is not quite the way to say it, because the glory is part of what they intended to communicate. But I think it is helpful to distinguish the basic meaning of a passage, on the one hand, and the worth and beauty of the message, on the other hand. I know they are not really separable. And both are part of what the author wants us to experience. Perhaps an illustration will help us see why I think the distinction is important, and how it relates to prayer.
Heaven or the Countryside?
In Philippians 1:23, Paul says, "My desire is to depart and be with Christ, for that is far better." Suppose some careless reader knew that Paul was in Rome and assumed Paul meant that his desire was to depart from Rome and be with Christ in a more rural, peaceful place than the dangerous urban center of the empire. And suppose the reader feels that this is a wonderful thought, full of sweet implications about the value of nature and peacefulness for the soul's refreshment.
Well, he would be wrong. First, this careless reader got the basic meaning wrong. Paul did not intend to say anything about departing from Rome to the countryside, or about the value of rural peacefulness. He intended to say that he desired to depart this life and be with Christ in heaven. So our reader simply missed Paul's intention.
But it gets worse. On the basis of the wrong meaning, this careless reader also saw a kind of glory that was not there. He felt a sweetness about peaceful, rural living for the refreshment of the human soul. That feeling has no basis in this text. He has seen something he would call glorious or wonderful. But the glory and the wonder are not there.
The point of that illustration is this: when the psalmist prayed, "Open my eyes, that I may behold wondrous things out of your law" (Psalm 119:18), he did not mean that the sight of wonders could skip the natural process of careful reading. Therefore, prayer does not take the place of careful interpretation. Prayer serves careful interpretation. We pray not just for the sight of glory, but for the help in grasping the meaning through which the glory shines.
The way God illumines the text is by showing what is really there. This means that when we want to make a case for how we understand a text, we must show what is really there. One good, solid grammatical argument for what the text means outweighs every assertion that the Holy Spirit told me the meaning. The reason that statement is not irreverent is that it takes more seriously the glorious work of the Holy Spirit in inspiring the grammar than it does the subjective experiences of an interpreter who ignores it.
Prayer Improves Every Method
However we describe the levels of a text's meaning, prayer is fruitful at every level. God not only opens the eyes of our heart to see his glory; he also guides us providentially in the whole process of interpretation — even the most natural parts. He is sovereign over all of it. He governs every part of our textual observation or thinking or research. Jesus said that not a sparrow falls to the ground apart from our heavenly Father (Matthew 10:29). So it is with Bible reading. We do not make the smallest discovery without God's providential guidance.
So we should be praying for God's guidance repeatedly during the entire process of reading and studying the Bible. The number of things you could pray for to help you see what is in the Scripture is as great as the number of strategies for getting insight. God can make all of them more fruitful, if we ask him. This would include:
Prayer to help you pay close attention to all the features of a text.
Prayer to guide you to notice parts of the text that are especially illuminating.
Prayer to lead you to other passages in the Bible that would shed light on the one you are reading.
Prayer to lead you to other books or sermons or lectures that would be useful in shedding light on some problem you have run into.
Prayer for experiences, or a reminder of experiences you've had, that would make what you are reading more real.
Prayer for friends who could study the Bible with you and help you see things you haven't seen.
Prayer against any sinful habits or inclinations that might blind you to a part of Scripture you would find uncomfortable.
Prayer that as you write the text down in your journal, you would notice things you missed in simply reading.
Anything that helps you pay closer attention to what is actually written, pray about this. Ask God to make it more illuminating than it would be without his help.