You are currently browsing the category archive for the 'Prayer Quotes' category.
"God can handle your doubt, anger, fear, grief, confusion, and questions. You can bring everything to him in prayer."
"The clearer our understanding of who God is, the better our prayers. Instinctive prayer is like an emergency flare in reaction to a general sense of God's reality. Prayer as a spiritual gift is a genuine, personal conversation in reply to God's specific, verbal revelation."  
~ Timothy Keller, Prayer, 46.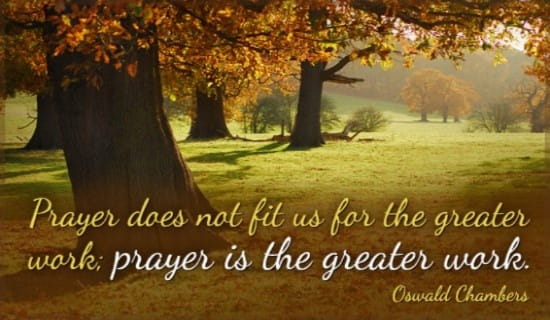 "There is no greater joy on earth or in heaven, than communion with God, and prayer in the name of Jesus brings us into communion with Him." 
~ R. A. Torrey, How to Pray (1900), 17-18
Reuben Archer Torrey
"…prayer in the name Jesus Christ is the way Jesus Christ himself has appointed for His disciples to obtain fullness of joy." 
~ R. A. Torrey, How to Pray (1900), 16.
"…prayer is the means that God has appointed for our receiving mercy, and obtaining grace to help in time of need." 
~ R. A. Torrey, How to Pray (1900), 15.
"There is a way of ordering our mental life on more than one level at once. On one level we can be thinking, discussing, seeing, calculating, meeting all the demands of external affairs, but deep within, behind the scenes at a profounder level we may also be in prayer and adoration, song and worship and a gentle receptiveness to divine breathings."
Someone once wrote that "A church is never more like the New Testament church than when it is praying." Worship is important. The teaching of God's Word is crucial in every church. So is fellowship and evangelism. The Bible is also clear that every church must be committed to prayer. Colossians 4.2 says: "Continue steadfastly in prayer, being watchful in it with thanksgiving." Prayer is to be like breathing for the follower of Jesus!
Praying is a means from God to sustain us even in the darkest of times. Prayer is essential for the power and presence of God to be evident in our lives and the life of the church. If we do not pray, then we are essentially dead in the water. Often prayer is something we do after we have exhausted our own resources, but as Oswald Chambers wrote, "Jesus wants us to pray before we do anything at all."
Jesus is our example of individual prayer. Luke 5.16 says that "Jesus would withdraw to desolate places and pray." Not only are we to pray privately like Jesus, but we are to place an invested emphasis on praying together as a church Corporate prayer was an essential activity of the first church. D.A. Carson wrote, "Prayer meetings were the arteries of the early church. Through them, life-sustaining power was derived." We absolutely must pray together—or God will certainly pass us by.
Charles Spurgeon wrote…
The condition of the church may be very accurately gauged by its prayer meetings. So is the prayer meeting a grace-ometer, and from it we may judge the amount of divine working among the people. If God be near a church, it must pray. And if He be not there, one of first tokens of His absence will be slothfulness in prayer!
~ Bryan