You are currently browsing the category archive for the 'A People Saturated With God' category.
"The key to joy in God is God's omnipotent, transforming grace, bought by his Son, applied by His Spirit, wakened by the Word, and laid hold of by faith through prayer"
~ John Piper, When I Don't Desire God: How to Fight for Joy, 138
A Saturday Night Prayer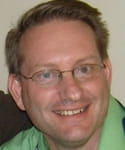 Paul Tautges
Paul Tautges serves as senior pastor at Cornerstone Community Church in suburban Cleveland, Ohio, having previously past
…More
Lord of the Church,
As we anticipate gathering together as Your people for the purpose of worship, tomorrow morning, we pray Your name will be glorified and Your will accomplished in our hearts and the hearts of all those who worship You through Jesus Christ.
Lead us to the Rock, Redeemer, and Refuge. Lift our thoughts to the Rock so that we may trust in Your strength (Psalm 19:14). Touch the affections of our hearts so that we, the household of God, will grow in our love for our Redeemer, Jesus Christ, who is the Chief Cornerstone (Ephesians 2:20). Hide us in the shelter of Your wings as we listen to Your promises (Psalm 61:1-4).
Make us responsive to the Holy Spirit as You seek worshipers to draw near in spirit and truth. May the Holy Spirit who indwells us stir us up in our inner person to praise You with every part of our being (Psalm 138:1). Lord, reveal our hidden sins or hypocrisy so that we may repent and worship in truth, purity, and faith (Psalm 24:3-6).
Fill the pastor-preacher with the Holy Spirit's power. Lord, it is You who enables a mere man to preach with clarity, conviction, and boldness as the forces of Hell wage war against him (Ephesians 6:10-20). Fill his heart with love and compassion for those to whom he preaches so that his preaching will edify and equip believers with grace and truth, and plead with unbelievers to embrace Christ (Ephesians 4:12; 2 Corinthians 5:20).
"It is not always clear when prayer meetings are part of the revival itself or are proceeding it. But the distinction does not matter too much. Prayer is both the cause and result of the coming of the Spirit in revival."
~ Brian H. Edwards, Revival! A People Saturated With God, 78.
"In describing how revival comes we can never overlook the part that urgent prayer and confident expectation play. There must be especially among the leaders, the determination that God will come, that he must come!"
~ Brian H. Edwards, Revival! A People Saturated With God, 75.
"My mission is first to the churches.When the churches are aroused to their duty, men of the world will be swept into the Kingdom. A whole church on its knees is irresistible."~ Evan Roberts
"Many times, prayer is the most practical thing you 'do' to encourage change."
~ Mark Dever & Jamie Dunlop, The Compelling Community, 132.
"When the saint ceases to seek after holiness, purity, righteousness, truth; when he ceases to pray, stops reading the Word and gives way to carnal appetites, then it is that Satan comes."
What is the goal of the Christian life? Godliness born of obedience to Christ. Obedience unlocks the riches of the Christian experience. Prayer is what prompts and nurtures obedience, putting the heart into the proper "frame of mind" to desire obedience.
Of course, knowledge is also important because without it, we cannot know what God requires. However, knowledge and truth will remain abstract unless we commune with God in prayer. It is the Holy Spirit who teaches, inspires, and illumines God's Word to us. He mediates the Word of God and assists us in responding to the Father in prayer.
Prayer has a vital place in the life of the Christian. First, it is an absolute prerequisite for salvation. Some people cannot hear; yet though deaf, they can be saved. Some may not be able to see; yet though blind, they can be saved. Knowledge of the Good News—salvation through the atoning death and resurrection of Jesus Christ—will come from one source or another, but in the final analysis, a person must humbly ask God for salvation. The prayer of salvation is the one prayer of the wicked God has said he will hear.
What do those in heaven have in common? Several things. They have all been justified, having put their faith in the atonement of Christ. They are all praising God. And they have all prayed for salvation. To be without prayer is to be without God, Christ, the Holy Spirit, and the hope and reality of heaven.
Second, one of the surest marks of the Christian is his prayer life. One might pray and not be a Christian, but one could not possibly be a Christian and not pray. Romans 8:15 tells us that the spiritual adoption that has made us sons of God causes us to cry out in verbal expressions: "Abba! Father." Prayer is to the Christian what breath is to life, yet no duty of the Christian is so neglected.
Prayer, at least private prayer, is difficult to do out of a false motive. One might preach out of a false motive, as do the false prophets; one might be involved in Christian activities out of false motives. Many of the externals of religion might be done from false motives, but it is highly unlikely that anyone would commune with God out of some improper motive. Matthew 7 tells us that in the "last day," many will stand at the Judgment and tell Christ of their great and noble deeds done in his name, but his response will be that he does not know them.
So, we are invited, even commanded, to pray. Prayer is both a privilege and a duty, and any duty can become laborious. Prayer, like any means of growth for the Christian, requires work. In a sense, prayer is unnatural to us. Though we were created for fellowship and communion with God, the effects of the Fall have left most of us lazy and indifferent toward something as important as prayer. Rebirth quickens a new desire for communion with God, but sin resists the Spirit.
We can take comfort from the fact that God knows our hearts and hears our unspoken petitions more than the words that emanate from our lips. Whenever we are unable to express the deep feelings and emotions of our souls or when we are completely unclear about what it is for which we ought to be praying, the Holy Spirit intercedes for us. Romans 8:26-27 says, "the Spirit helps us in our weakness; for we do not know how to pray as we ought, but the Spirit himself intercedes for us with sighs too deep for words. And he who searches the hearts of men knows what is the mind of the Spirit, because the Spirit intercedes for the saints according to the will of God." When we don't know how to pray or what to pray for in a given situation, the Holy Spirit assists us. There is reason to believe froFor the m the text that if we pray incorrectly, the Holy Spirit corrects the error in our prayers before he takes them before the Father, for verse 27 tells us that he "intercedes for the saints according to the will of God."
Prayer is the secret of holiness—if holiness, indeed, has anything secretive about it. If we examine the lives of the great saints of the church, we find that they were great people of prayer. John Wesley once remarked that he didn't think much of ministers who didn't spend at least four hours per day in prayer. Luther said that he prayed regularly for an hour every day except when he experienced a particularly busy day. Then he prayed for two hours.
The neglect of prayer is a major cause of stagnation in the Christian life.
"Jesus is all the Savior anyone will ever need. He is our Tree of Life. He is enough to keep us alive forever, and he is freely available to anyone on the same basis!"
~ Ray Ortlund, The Gospel, 90.
"Revival is a community saturated with God!"
~ Duncan Campbell.