You are currently browsing the category archive for the 'Holy Spirit' category.
by Bill Muehlenberg
Revival is the need of the hour. All true Christians long for and pray for revival. Without sweeping revival we are in very dire straits. And it is certainly true that we NEED revival far more than what we need to read about revival. But offering helpful works on revival can help us to get more of a hunger and a thirst for genuine revival.
"How we have prayed for a Revival – we did not care whether it was old-fashioned or not – what we asked for was that it should be such that would cleanse and revive His children and set them on fire to win others."
"Personally, I find it helpful to begin each day by silently committing it to God (even before I get up), thanking Him that I belong to Him and that He knows what the day holds for me. Then I ask Him to use me that day for His glory, and to cleanse me from ever sin that might hinder this. Then I step our by faith, believing His Spirit will fill me as I obey His Word and trust in Him. I won't always be aware of His presence, but at the end of the day, I know I'll  be able to look back and thank Him for being with me and guiding me. He had promised to be with me that day–and He was."
 The Journey, 152.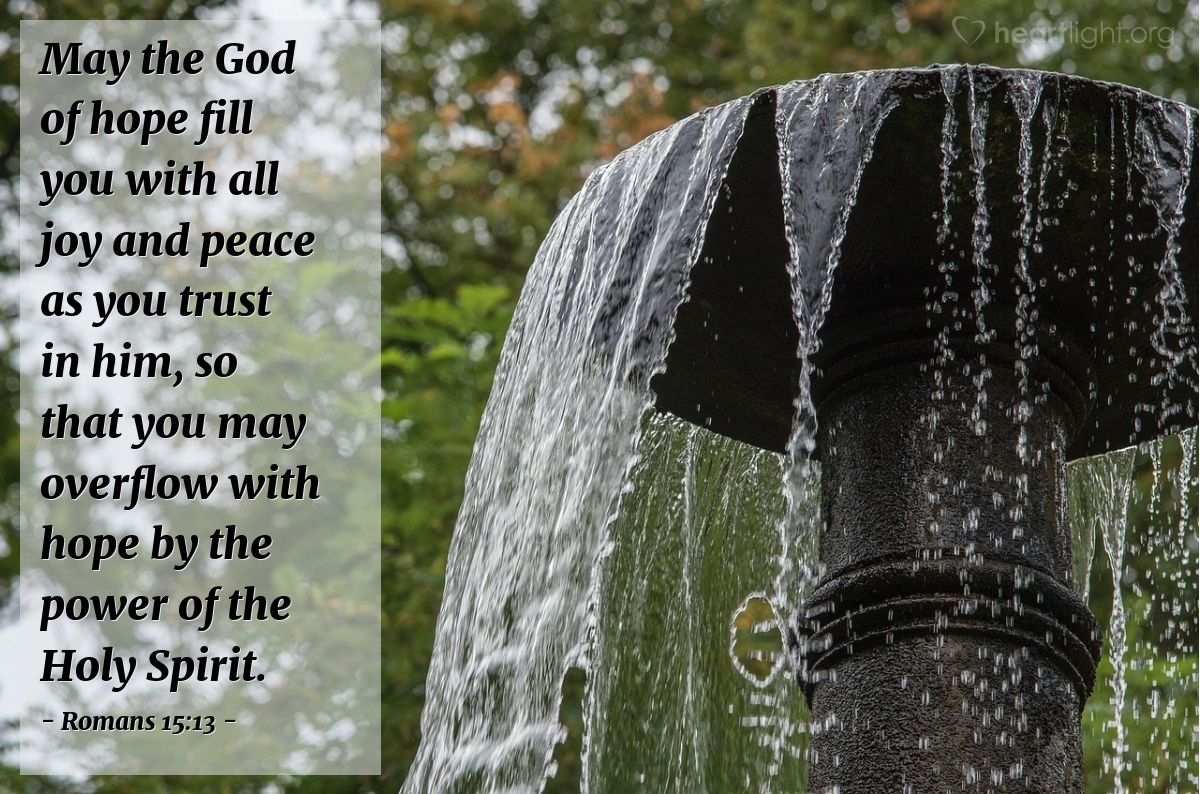 Charles Haddon Spurgeon to a group of pastors…
"Your work, brethren, is to set your church on fire…Keep up the fire within, and add fresh fuel to give a more fervent heat."
For the Spirit we have received is the Spirit of the Son of God, and we possessing it are God's sons too, and "that of God in us" leaps out towards the God who is the source of it. The Spirit of Jesus within us moves us to prayer: indeed, prayer is just the moving of God's Son in us towards the Father. Though we are burdened with the greatness of our need, so that our prayers are not even articulate, yet in such "inarticulate sighs" the Spirit "intercedes for us."
~ C. Harold Dodd (1884-1973), The Meaning of Paul for Today
Revival!
"…if My people who are called by My name will humble themselves, and pray and seek My face, and turn from their wicked ways, then I will hear from heaven, and will forgive their sin and heal their land." 2 Chronicles 7.14
Ministers of Scotland: Lectures on Revival
The Rev. John Bonar, Minister of Larbert and Dunipace
"Such being the nature of revival, it will not be difficult for us to appreciate the state of religion which most requires it – which at once demonstrates it as most needful, and yet declares it far away, unless it be brought nigh by much prayer and the outpouring of the Spirit in answer thereof."
Revival is a work of God's Spirit, in which believers and their churches are renewed in joyous experience of Christ, fervent love for His Word, and an earnest desire to proclaim the Good News of the Kingdom to one and all. Revival comes when God's Spirit moves suddenly and deeply upon a community of His people, bringing them to repentance, creating in them a hunger for more of God's Word, and renewing them thoroughly from the inside-out. Revival does not come unless God's people seek the Spirit, and prayer is the appropriate setting for this. God calls us to pray for revival. He has revived His people many times during the course of church history; and He has awakened significant, even astonishing, numbers of lost soul as His churches are revived and renewed. Let us not be found among those who insist that revival is "far away." Rather, let us labor to bring it nigh with prayer, eagerly looking for a fresh upwelling and outpouring of God's Spirit.
Do you pray regularly for God to send revival? Do you lead your church to pray for revival? Do you expect revival to come apart from praying for it, specifically, repeatedly, earnestly, and with your fellow believers?
"Nothing short of an outpouring of God's Spirit will revitalize and empower an impotent and anemic church to display once again His glory to a lost world."
<!––>
Billy Graham just posted a very timely word on his Facebook page:
"I'm absolutely convinced that no matter who's elected America is not going to be saved unless we have a moral and spiritual revival."
You might think Billy said these words recently, but this quote actually comes from an old episode of "Hour of Decision."
Billy's words are as true today as they were when he first said them.
"No nation has ever improved morally without a revival of religion … and America needs a revival today!"
"A revival almost always begins among the laity. The ecclesiastical leaders seldom welcome reformation. History repeats itself. The present leaders are too comfortably situated as a rule to desire innovation that might require sacrifice on their part. And God's fire only falls on sacrifice. An empty altar receives no fire!"