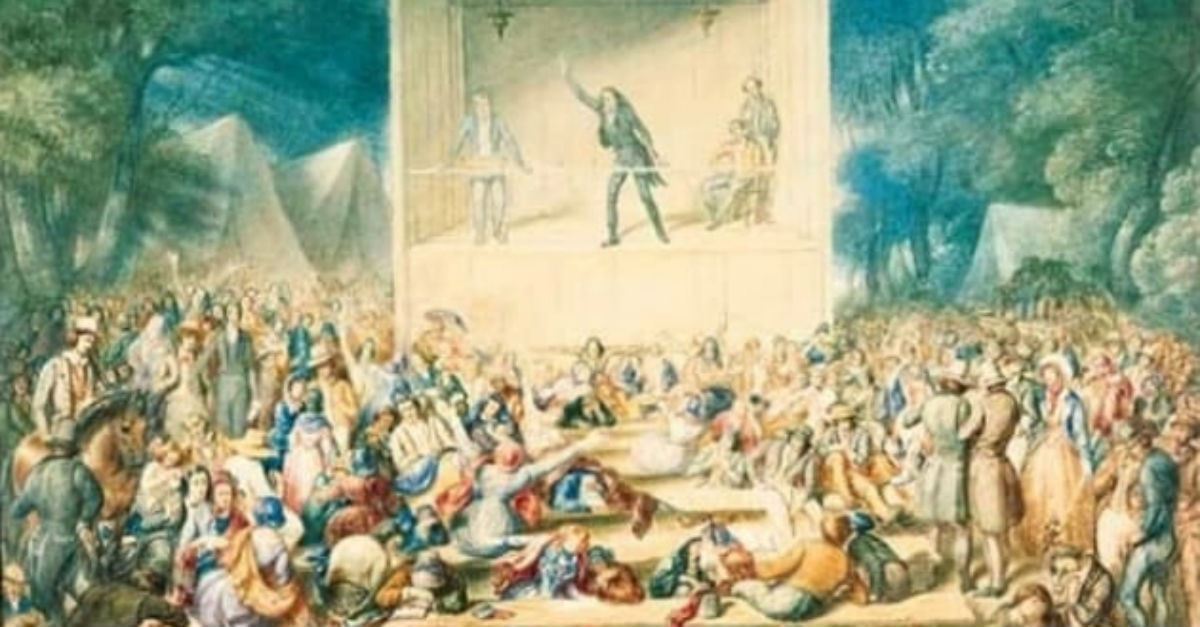 Many of the early Puritans and pilgrims arrived in America with a fervent faith and vision for establishing a godly nation. Within a century the ardor had cooled. The children of the original immigrants were more concerned with increasing wealth and comfortable living than furthering the Kingdom of God. The same spiritual malaise could be found throughout the American colonies. The philosophical rationalism of the Enlightenment was spreading its influence among the educated classes; others were preoccupied with the things of this world.
When Theodore Frelinghuysen, a minister of the Dutch Reformed Church, came to begin his pastoral world in New Jersey during the 1720's, he was shocked by the deadness of the churches in America. He preached the need for conversion, a profound, life-changing commitment to Christ, not simply perfunctory participation in religious duties. Presbyterian Gilbert Tennent was heavily influenced by Frelinghuysen and brought revival to his denomination. Tennent believed the deadness of the churches was in part due to so many pastors having never been converted themselves. His book On the Dangers of an Unconverted Ministry caused quite a stir!
Origins of the Great Awakening
The event that has become known as the Great Awakening actually began years earlier in the 1720s. And, although the most significant years were from 1740-1742, the revival continued until the 1760s.
Many of the early colonists had come to the new world to enjoy religious freedom, but as the land became tamed and prosperous they no longer relied on God for their daily bread. Wealth brought complacency toward God. As a result, church membership dropped. Wishing to make it easier to increase church attendance, the religious leaders had instituted the Halfway Covenant, which allowed membership without a public testimony of conversion. The churches were now attended largely by people who lacked a personal relationship with Jesus Christ. Sadly, many of the ministers themselves did not know Christ and therefore could not lead their flocks to the true Shepherd. Then, suddenly, the Spirit of God awoke as though from an intense slumber and began to touch the population of the colonies. People from all walks of life, from poor farmers to rich merchants, began experiencing renewal and rebirth.
The faith and prayers of the righteous leaders were the foundation of the Great Awakening. Before a meeting, George Whitefield would spend hours–and sometimes all night–bathing an event in prayers. Fervent church members kept the fires of revival going through their genuine petitions for God's intervention in the lives of their communities.