You are currently browsing the monthly archive for March 2019.
Joni Eareckson Tada Hospitalized After Cancer Treatments
"Having accomplished the series of radiation treatments for recurrence of cancer, Joni Eareckson Tada has been challenged in the weeks following with significant pain issues including most recently, difficulty with breathing," a statement from Joni and Friends reads.
Tada announced she was battling cancer again for the second time in November of last year. Her first cancer diagnosis occurred in 2010, and Tada underwent a mastectomy and chemotherapy. It took five years of treatment before Tada was ruled cancer-free.
Tada shared on her blog in February that the skin on her chest is wounded and causing her pain. Her doctor said she would need to hold off on radiation treatments until her skin had a chance to recuperate. "That area has been damaged so many times over the years from pressure sores and surgeries, little wonder it's hard to mend," Tada wrote.
Now, Tada's hospitalization brings to light a new concern. "With…the corollary inability to get the sleep needed for recovery, she has been hospitalized for observation and medical oversight," the statement reads.
Joni Eareckson Tada Remains Positive
Just as she did when she announced her diagnosis in November, Tada is asking for prayer and keeping her mindset positive. On her blog, she regularly expresses gratitude for the care her husband, Ken, provides. She also thanks readers and supporters for their prayers and notes of encouragement.
Referencing James 5:16, "Therefore confess your sins to each other and pray for each other so that you may be healed. The prayer of a righteous person is powerful and effective," Tada and her staff are confident that good things will come from the prayers of fellow believers.
"The church of Jesus Christ was birthed as a world-changing force at a prayer meeting. In that upper room in Jerusalem on the day of Pentecost, as the small group of disciples was gathered to pray continually and wait on God to send the gift of the promised Holy Spirit" (Acts 1.4-5; 14).
~ Andrew M Davis, Revitalize,94
Robert Murray McCheyne was a local pastor in Dundee, Scotland, who died in 1843 at the age of 29. No extraordinary events in his life made him likely to be remembered. But he had a very precious friend, Andrew Bonar, a nearby pastor. And within two years Andrew had published Memoir and Remains of Robert Murray McCheyne. It is still in print, and here we are 176 years after McCheyne's death, encouraged and inspired by his life.
What was it about McCheyne's short, and in many ways ordinary, life that gave it the force that created the book (and now books) that preserves his legacy to our day?
The Rose and the Thorn
I suggest that there was a double key to the force of McCheyne's life: the preciousness of Jesus and the pain of a thorn.
In McCheyne's description of his teenage years, he said, "I kissed the Rose nor thought about the thorn" — meaning, "I indulged in all the amusing and beautiful pleasures of the world, and didn't give a thought to sickness and suffering and death." But after his conversion, he spoke often of Jesus as his Rose of Sharon, and he lived in almost constant awareness of the thorn of his sickness and that his time might be short. He said in one of his sermons,
Set not your heart on the flowers of this world; for they have all a canker in them. Prize the Rose of Sharon . . . more than all; for he changeth not. Live nearer to Christ than to the saints, so that when they are taken from you, you may have him to lean on still. (Sermons of Robert Murray McCheyne)
McCheyne lived only the morning of his life: he died before he was 30. His effectiveness, however, was not frustrated by this fact but empowered by it. Because of his tuberculosis, he lived with the strong sense that he would die early. So the double key to his life is the preciousness of Jesus, the Rose, intensified by the pain of the thorn, the sickness and the shortness of his life.
Pierced Awake
McCheyne was born in Edinburgh, Scotland, on May 21, 1813. He grew up in an atmosphere with high moral standards, but was, by his own testimony, "devoid of God." When he went to the University of Edinburgh at the age of 14, he studied classics. He was kissing the rose of classical learning, and ignoring the thorn of suffering and death.
But all that changed in 1831 when he was 18 years old. David, Robert's oldest brother, was neither spiritually nor physically well. In the summer of that year, he sank into a deep depression and died on July 8. Suddenly, the thorn of the rose stabbed McCheyne through the heart. All the beauty of the rose he was living for wilted. And by God's grace, he saw another Rose in what happened to David.
In the days leading up to his death, David found a profound peace through the blood of Jesus. Bonar said that "joy from the face of a fully reconciled Father above lighted up [David's dying] face" (Memoir). McCheyne saw it, and everything began to change. He had seen a rose other than classical learning. And he saw it as beautiful, not in spite of the thorn, but because of it. The thorn pierced him awake.
A Passion for Holiness and Evangelism
Four months after the death of his brother, McCheyne enrolled in the Divinity Hall of Edinburgh University, November 1831. There he met the man who would have the greatest influence on his life and ministry, Thomas Chalmers.
Chalmers pressed all of his great learning into the service of holiness and evangelism. He warned McCheyne and the other students of "the white devil" and "the black devil" — the black devil leading to "fleshly sins" of the world, and the white devil to "spiritual sins" of self-righteousness. And he made the gospel of Christ crucified for sinners the central power for this holiness.
Chalmers was also deeply burdened about the poverty in the slums of Edinburgh and how little gospel witness there was. He established the Visiting Society and recruited McCheyne and his friends to join. This threw McCheyne into a world he had never seen as an upper-middle-class university student. It awakened in him a sense of urgency for those cut off from the gospel. On March 3, 1834, two and a half years into his divinity studies, he wrote,
Such scenes I never before dreamed of. . . . "No man careth for our souls" is written over every forehead. Awake, my soul! Why should I give the hours and days any longer to the vain world, when there is such a world of misery at the very door? Lord, put thine own strength in me; confirm every good resolution; forgive my past long life of uselessness and folly. (Memoir)
So McCheyne would take away from his time in divinity school a passion for holiness and a passion for evangelism. These would never leave him and would become defining impulses of his life — all of it motivated by the beauty of the Rose, and all of it intensified by the thorn of suffering.
Uneventful, Useful Life
The last day of McCheyne's divinity lectures was March 29, 1835. He was just shy of being 22 years old. And that fall he was called to be the assistant minister in the double parish of Larbert and Dunipace. He served there as an assistant until the call came from St. Peter's Church in Dundee in August 1836. There McCheyne served as the pastor until his death six and a half years later.
That's the simple sum of his professional life: a student till he was 22, an assistant pastor for a year, and a senior pastor for six years. As I have tried to think through what makes such an uneventful life so useful even 176 years after his death, it isn't any extraordinary event in his life. Rather, it is his extraordinary passion for Christ — for the Rose — and for holiness and for lost people, all intensified by the shortness of life — the thorn. And all this passion preserved in powerful, picturesque language. He is still influencing us because of the words that came out of his mouth, not the events of his life.
So let's listen to him concerning the pursuit of holiness and concerning his communion with God through the word and prayer.
Take Ten Looks at Christ
God had given McCheyne the gospel key to pursuing personal holiness. He received it through the teaching of Chalmers. Chalmers was very concerned about excessive introspection in the pursuit of holiness. He knew that a believer cannot make progress in holiness without basing it on the assurance of salvation, and yet the effort to look into our sinful hearts for some evidences of grace usually backfires.
Chalmers said that glimpses into the dark room of the heart alone give no good prospect. Instead, he said we should
take help from the windows. Open the shutters and admit the sun. So if you wish to look well inwardly, look well out. . . . This is the very way to quicken it. Throw widely open the portals of faith and in this, every light will be admitted into the chambers of experience. The true way to facilitate self-examination is to look believingly outwardly. (Introduction to The Christian's Great Interest, 6)
McCheyne had written that down in a class and underlined the last sentence. So it is not surprising to hear him give his own counsel in similar terms: "Learn much of the Lord Jesus. For every look at yourself, take ten looks at Christ. He is altogether lovely. . . . Live much in the smiles of God. Bask in his beams. Feel his all-seeing eye settled on you in love. And repose in his almighty arms" (Memoir).
This was the basic strategy in the pursuit of holiness. So when McCheyne spoke what are probably his most famous words, "The greatest need of my people is my own holiness," he meant not only that they need a pastor who is morally upright, but that they need a pastor who is walking in constant communion with Christ, and being changed into Christ's likeness by that constant fellowship. Which brings us now finally to the way he cultivated that constant communion with Christ.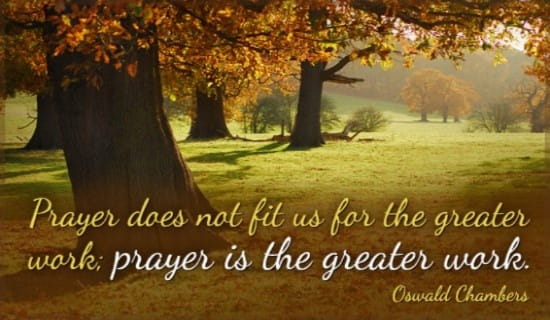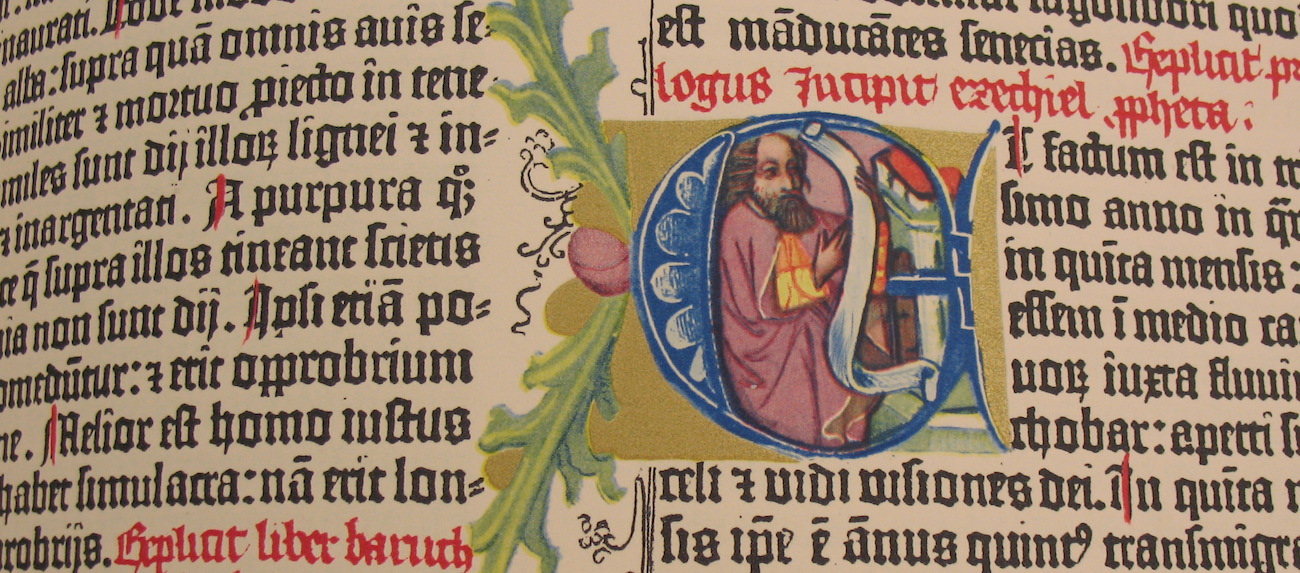 The Quest to Acquire the Oldest, Most Expensive Book on the Planet
A wooden box containing one of the most valuable books in the world arrives in Los Angeles on October 14, 1950, with little more fanfare—or security—than a Sears catalog. Code-named "the commode," it was flown from London via regular parcel post, and while it is being delivered locally by Tice and Lynch, a high-end customs broker and shipping company, its agents have no idea what they are carrying and take no special precautions.
The widow of one of the wealthiest men in America, Estelle Betzold Doheny is among a handful of women who collect rare books, and she has amassed one of the most spectacular libraries in the West. Acquisition of the Gutenberg Bible, universally acknowledged as the most important of all printed books, will push her into the ranks of the greatest book collectors of the era. Its arrival is the culmination of a 40-year hunt, and she treasures the moment as much as the treasure.
Estelle's pursuit of a Gutenberg began in 1911, when she was a wasp-waisted, dark-haired beauty, half of a firebrand couple reshaping the American West with a fortune built from oil. Now 75, she is a soft, matronly figure with waves of gray hair. The auspicious occasion brings a flash of youth to her face, and she is all smiles. But she resists the impulse to rip into the box, leaving it untouched overnight so she can open it with appropriate ceremony the next day.
Estelle has invited one of her confidants, Robert Oliver Schad, the curator of rare books at the Henry E. Huntington Library, to see her purchase, and at noon he arrives with his wife, Frances, and their 18-year-old son, Jasper. Estelle's secretary, Lucille Miller, escorts the family through the mansion's Great Hall to the library, and with a sweep of her hand invites the group to sit at the oblong wood table in the center. The Book Room, as Estelle affectionately calls it, is finished in rich redwood and had been her husband's billiard parlor. Its walls had once featured paintings related to Edward Doheny's petroleum empire, murals commissioned by the onetime prospector who drilled some of the biggest gushers in the history of oil. Today the room is lined with custom-built shelves for Estelle's beloved books—her own personal empire, worth as much as Edward's oil.
Her collection began almost as a lark, sparked by popular lists of books that everyone should own, but now contains nearly 10,000 exceedingly rare volumes available only to the fabulously wealthy and culturally ambitious—gilded illuminated manuscripts glowing with saints and mythical creatures; medieval encyclopedias; and the earliest examples of Western printing, 135 incunabula—books printed before the year 1501. Such seminal works of Western culture as Cicero's De officiis and Saint Thomas Aquinas's Summa Theologica rub shoulders with a sumptuous 1477 copy of The Canterbury Tales. This is the million-dollar company the Gutenberg Bible will keep on its shelf.
The two-by-three-foot crate waits at the center of the table, spotlighted by a bronze-and-glass billiard lamp. When Estelle enters the room, accompanied by her companion and nurse, Rose Kelly, the group stands silent. Lucille takes out a pair of scissors and passes it around. Estelle, dressed for the occasion in a pale blue printed silk dress, a gem-studded comb at her right temple, wants everyone to take part, so each person makes a cut in the knotted cord that winds the package.
It's an emotional occasion for Lucille, too, a slim, long-limbed woman with center-parted, brown hair that curls up around her cheeks. Never without a pencil tucked behind her ear, she has a subdued beauty that's easy to miss, a pale, symmetrical face hidden behind her glasses. Lucille has been Estelle's steady partner in the quest for the Gutenberg, party to every promise, hope, and near miss for nearly 20 years. She almost allows herself to smile as she pulls away the box's coverings and lifts the lid, but then she sees the shabby mess inside. "I could hardly believe my eyes," she said later. "It just looked like a bundle of old tattered, torn papers. It was the most carelessly wrapped thing I ever saw." The precious book has been enclosed without padding, wrapped in thin cardboard and then in dark corrugated paper tied with a heavy cord. Lucille mentally chastises the customs officials in New York who had opened the parcel for inspection and then shoved it back in the box "any old way, and tied a string or two here or there and along it came."
The price of the book when it left the printer's workshop was believed to be about thirty florins, equivalent to a clerk's wages for three years.But as she lifts it out of the last of the wrappings, the Bible appears to be fine. For an expert like Robert Schad, there is no mistaking the original 15th-century binding of age-darkened brown calfskin stretched over heavy wood boards. The copy now in Estelle Doheny's possession is the first issue of the first edition of the first book printed with movable metal type, in near-pristine condition, its pages fresh and clean. The lozenge and floweret patterns stamped into the leather cover are still sharp and firm to the touch. Five raised metal bosses protect the covers, one ornament in the center and one set in an inch from each of the four corners. Two broken leather-edge clasps are the only reminders that this book, which has presented the Living Word for nearly five centuries, has been opened and closed often enough to wear down the heavy straps.
Lucille moves close to her employer, standing on her left and tucking her arm under the spine of the heavy book so that Mrs. Doheny can more easily examine it. Estelle reaches out to touch the fine old leather and slowly lifts the cover and opens the enormous volume. With her gold-framed glasses perched on the edge of her nose, she glides her right hand softly over the edges of the book's rippling leaves, taking special care not to touch the print. As she turns the crackling pages one by one, she is overcome with quiet joy. Her pursuit of this object of Western invention had begun long ago, during happier days, before her husband was embroiled in scandal. She feels the smoothness of the heavy rag paper under her fingers and strains to focus her gaze on the black Gothic letters, but the Latin text is lost in a cloudy blur and she can't make out the printed lines. A hemorrhage in one eye and glaucoma in the other have left Estelle almost completely blind at the age of 75.
Still, she knows well what she possesses, and just to be in its presence would be stirring to anyone who understands its significance. The European advancement of printing with movable metal type transformed every aspect of human civilization, and Johann Gutenberg's execution of the work set a standard that few would match.
As Estelle runs her hands over the book, Schad, a poised man of medium build who's dressed today in a black suit and tie with a crisp white shirt, points out a few of the qualities that make it unique. Every Gutenberg Bible is somewhat different from every other because while Gutenberg's workshop printed the pages of each massive volume, the printers left it to the purchaser to have them bound and decorated. Guided by the owner's taste and budget, a whole team of artisans might step in to customize the book—illuminators would be hired to paint the highly pictorial ornamental letters, and specialists known as rubricators added chapter titles and headings separate from the text.
The first owner of this Bible had not scrimped on ornamentation. The volume is filled with elaborate, richly colored illuminations and enlarged capital letters.
"REVIVALS BEGIN WITH GOD'S OWN PEOPLE; THE HOLY SPIRIT TOUCHES THEIR HEART ANEW, AND GIVES THEM NEW FERVOR AND COMPASSION, AND ZEAL, NEW LIGHT AND LIFE, AND WHEN HE HAS THUS COME TO YOU, HE NEXT GOES FORTH TO THE VALLEY OF DRY BONES… OH, WHAT RESPONSIBILITY THIS LAYS ON THE CHURCH OF GOD! IF YOU GRIEVE HIM AWAY FROM YOURSELVES, OR HINDER HIS VISIT, THEN THE POOR PERISHING WORLD SUFFERS SORELY!"
"Fervent prayers produce phenomenal results."
"I pray because I can't help myself. I pray because I'm helpless. I pray because the need flows out of me all the time, waking and sleeping. It doesn't change God. It changes me."
My family and I lived here from 1985 to 1993. I was the pastor of First Baptist Church of Dannebrog. This village holds a special place in our hearts!