You are currently browsing the category archive for the 'Prayer' category.
"…when we learn to regard it (prayer) as the highest part of the work entrusted to us, the root and strength of all other work, we shall see that there is nothing that we so need to study and practise as the art of praying aright." 
~ Andrew Murray, With Christ in the School of Prayer, (preface)
I was in the Texas Big Country, an area famous for its annual Rattlesnake Roundup. My one measure of protection was a pair of plastic chaps, hard enough to deflect the fangs of a rattler, worn over my jeans. But the chaps weren't enough to take me off my guard. Like my childhood hero Indiana Jones, I hated snakes (still do!), and I never knew when a rattler would cross my path. One time I came within about two feet of stepping on one. That experience made me vigilant: I watched where I stepped, listening for any faint hint of a rattle, ready to jump at any sudden movement. Danger felt imminent, and I was watchful.
Spiritual Vigilance
Vigilance is an essential component to the spiritual discipline of watchfulness. To be vigilant is to be on guard. The sentinel of a city is vigilant. He watches for the approach of the enemy. Warriors are vigilant. They're watchful and wary of their antagonist's every move. People become vigilant when they realize they're in jeopardy. As soldiers of the cross, we are surrounded by enemies.
In the words of an old hymn:
Christian, seek not yet repose,
Cast thy dreams of ease away;
Thou art in the midst of foes:
Watch and pray.
Watchfulness, therefore, is as necessary to a healthy spiritual life as meditation and prayer. Jesus tells his disciples to "watch and pray, lest you enter into temptation" (Matt. 26:41). The letters of Paul, Peter, and John sound the same note, urging us to exercise moral vigilance and watchful prayer (1 Cor. 16:13; Gal. 6:1; Col. 4:2; 1 Tim. 4:16; 1 Pet. 4:7; 2 John 8). And Hebrews commands mutual watchfulness and exhortation while also reminding us to obey those leaders who keep watch over our souls (Heb. 3:12; 13:17).
Yet despite this biblical emphasis, watchfulness is one practice that rarely gets mentioned in contemporary manuals of spiritual disciplines.
That hasn't always been the case. In fact, the 17th-century Puritans wrote often about watchfulness and its practical outworking in our lives.
Richard Rogers, for example, was an early Puritan who published a substantial book called Seven Treatises in 1602. Divided into seven parts, the 900-page compendium on Christian living explores the full spectrum of religious life and experience. In the third treatise, Rogers discusses "the means whereby a godly life is helped and continued" and divides these helps into two categories: public and private. The private means include things you might expect, like meditation, prayer, and fasting.
But first on Rogers's list of private helps is watchfulness, "which is worthily set in the first place, seeing it is as an eye to all the rest, to see them well and rightly used."
The implication is clear: neglect watchfulness and you will hinder other spiritual practices. Watchfulness is the whetstone of the spiritual disciplines, the one practice that keeps the other habits sharp.
Guard Your Heart
The discipline of watchfulness includes both negative and positive aspects. Negatively, we're to ruthlessly guard our hearts from sin and temptation, making no provision for the flesh (Prov. 4:23; Matt. 26:41; Rom. 13:14).
This requires the cultivation of self-examination, where we take regular inventory of our personal tendencies towards particular sins, what the Puritan Isaac Ambrose called "Delilah sins." Delilah sins, like Samson's Philistine mistress, like to sit on our laps and whisper sweet nothings in our ears, but they will betray us to our foes in a heartbeat and cut off our moral strength. These are the specific sin patterns we've cultivated through willful and habitual sin. Like deep ruts that furrow a muddy road, these vices are etched into our lives through daily routines, self-justifying rationalization, and continual repetition.
Having identified these sin patterns, we then need to persistently protect the points of entry to the heart. John Bunyan, in his allegory The Holy War, refers to these entry points as five gates to the city of Mansoul: "Ear-gate, Eye-gate, Mouth-gate, Nose-gate, and Feel-gate." When we fail to watch, temptation clambers into our hearts through an unwatched gate. This means we can't tend our hearts without considering the websites we visit, the books we read, the shows and movies we watch, the places we frequent, and the music and messages that fill our ears.
The discipline of watching is like a home security system. An effective surveillance system includes several components, such as security cameras, motion sensors, floodlights, electric locks, and high-decibel alarms. All these components serve one purpose: protecting the home from dangerous intruders. In similar fashion, watchfulness embraces a variety of practices, such as self-examination, prayer, meditation, and accountability, but all governed by the single intention of keeping the heart.
Look to Jesus
But there's also a positive dimension to watchfulness. We mustn't only mortify sin and avoid temptation. We must also set our gaze on Jesus. To return to the city metaphor, we mustn't only guard the gates of our souls from dangerous intruders but also store our hearts with the gospel. Our goal in keeping our hearts isn't to keep them empty, but to make room for Christ to dwell in our hearts through faith (Eph. 3:17).
"To be a Christian without prayer is no more possible than to be alive without breathing."
Back-to-Back First Responders Homicide PrayerWalks: Friday, July 6th – 5:30 PM at 31st & Jackson,  AND 6:15 PM at Jackson Tower (27th & St Marys Ave.) 
Two murders last night within a few blocks of each other.
5:30 PM at Jackson & 31st STREET:  Around 10:00 p.m Wednesday, July 4. Officers responded to Jackson & 31st STREET to investigate a cutting and located an adult male victim who was transported to the Nebraska Medical Center and died as a result of his injuries. The victim's name will be released once next-of-kin are notified. Aldo Guizar-20 has been booked at Douglas County Corrections for 2nd-Degree Murder and Use of a Weapon to Commit a Felony.
6:15 PM at Jackson Tower – 27th & St Marys Ave:
Around 4:20 a.m. on Thursday morning,  July 5th, officers were called to the back of the Jackson Tower where they located Roderick Moore Jr-19 deceased from a gunshot wound.  Local Ministry Leaders who conduct Bible Studies in Jackson Tower have told us that a number of their group will participate in the PrayerWalk.
Directions:  Highly recomend clicking here for a Google Map, then click on the addresses on left side: 
At 5:30 meet at Jackson & 31st STREET (not AVE)…    Then at 6:15 PM at Jackson Tower – 27th & St Marys Ave. 
NOTE: 31st Street is a One-Way South & St Marys Ave is a One-Way West. 
Suggest going South to Leavenworth then East across 480-FWY to 27th and back North 1Blk to St. Marys. (Parking on NE corner and along 27th).
Depending on response at 31st & Jackson, some team members may stay for a bit longer.  It is 5-6 Blks between the sites if you want to PrayerWalk between them.
AT Jackson Towers meet near the front entrance and then as part of the PW we may take those who feel led to the spot where the homicide happened to pray there and around the Tower area.
Thank You for helping to make a difference in reducing violence in our city. 
Blessings,
Dave Gehrls
Christ For The City Omaha
First Responders Homicide PrayerWalks
402-651-3136
dave@cfci.org
About First Responders PrayerWalking:
The Bible says that human bloodshed is violence to the land and all its inhabitants.FirstResponders helps to mobilize the body of Christ to timely onsite prayer at crisis events in our community. We want to say to victims and neighborhoods: "You are not alone! We are from churches all over Omaha coming together to stand united against violence."
FirstResponders PrayerWalks are a community response to violence. They are not prayer-vigils on behalf of the family. Family members are invited if we have contact info, and our team reaches out to care and minister to them as Jesus would.
FirstResponders encourages people in neighborhoods to connect and get involved with local churches and organizations. We work to help people get to know their local police better, communicate, build trust and work with our police in reducing violence.
In 2007 John Ewing and Dave Gehrls developed First Responders in partnership with Omaha 360, Empower Omaha, OPD, and other local groups.  More information is at prayerwalking.gehrls.net
 or if you would like to be added to the First Responder team, send an email to dave@cfci.org with your personal contact info and the church you attend.
A prayer for Sunday morning
Today we celebrate Your magnificent splendour
For by Your hand You placed time in motion
From the first day of creation until this day
Your creative wonders have filled the universe
Today we celebrate Your mighty power
For by Your hand you raised Christ from the grave
From resurrection Sunday until this day
Your love has given life to all mankind
Father we thank you for today
We give this special day over to You
May we rest in Your presence
Bathe in Your goodness
And celebrate Your eternal life
This day and always
Amen!
(A modern prayer for Sundays from http://www.lords-prayer-words.com)
"Many times, prayer is the most practical thing you 'do' to encourage change."
~ Mark Dever & Jamie Dunlop, The Compelling Community, 132.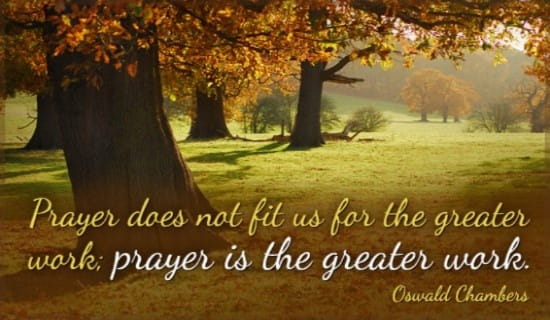 "Prayer is the way you defeat the devil, reach the lost, restore a backslider, strengthen the saints, send missionaries out, cure the sick, accomplish the impossible, and know the will of God."
"Leaders must be released from the idea that they must be great prayer warriors before they can begin to call others to prayer."