You are currently browsing the category archive for the 'Current Events' category.
Back-to-Back First Responders Homicide PrayerWalks: Friday, July 6th – 5:30 PM at 31st & Jackson,  AND 6:15 PM at Jackson Tower (27th & St Marys Ave.) 
Two murders last night within a few blocks of each other.
5:30 PM at Jackson & 31st STREET:  Around 10:00 p.m Wednesday, July 4. Officers responded to Jackson & 31st STREET to investigate a cutting and located an adult male victim who was transported to the Nebraska Medical Center and died as a result of his injuries. The victim's name will be released once next-of-kin are notified. Aldo Guizar-20 has been booked at Douglas County Corrections for 2nd-Degree Murder and Use of a Weapon to Commit a Felony.
6:15 PM at Jackson Tower – 27th & St Marys Ave:
Around 4:20 a.m. on Thursday morning,  July 5th, officers were called to the back of the Jackson Tower where they located Roderick Moore Jr-19 deceased from a gunshot wound.  Local Ministry Leaders who conduct Bible Studies in Jackson Tower have told us that a number of their group will participate in the PrayerWalk.
Directions:  Highly recomend clicking here for a Google Map, then click on the addresses on left side: 
At 5:30 meet at Jackson & 31st STREET (not AVE)…    Then at 6:15 PM at Jackson Tower – 27th & St Marys Ave. 
NOTE: 31st Street is a One-Way South & St Marys Ave is a One-Way West. 
Suggest going South to Leavenworth then East across 480-FWY to 27th and back North 1Blk to St. Marys. (Parking on NE corner and along 27th).
Depending on response at 31st & Jackson, some team members may stay for a bit longer.  It is 5-6 Blks between the sites if you want to PrayerWalk between them.
AT Jackson Towers meet near the front entrance and then as part of the PW we may take those who feel led to the spot where the homicide happened to pray there and around the Tower area.
Thank You for helping to make a difference in reducing violence in our city. 
Blessings,
Dave Gehrls
Christ For The City Omaha
First Responders Homicide PrayerWalks
402-651-3136
dave@cfci.org
About First Responders PrayerWalking:
The Bible says that human bloodshed is violence to the land and all its inhabitants.FirstResponders helps to mobilize the body of Christ to timely onsite prayer at crisis events in our community. We want to say to victims and neighborhoods: "You are not alone! We are from churches all over Omaha coming together to stand united against violence."
FirstResponders PrayerWalks are a community response to violence. They are not prayer-vigils on behalf of the family. Family members are invited if we have contact info, and our team reaches out to care and minister to them as Jesus would.
FirstResponders encourages people in neighborhoods to connect and get involved with local churches and organizations. We work to help people get to know their local police better, communicate, build trust and work with our police in reducing violence.
In 2007 John Ewing and Dave Gehrls developed First Responders in partnership with Omaha 360, Empower Omaha, OPD, and other local groups.  More information is at prayerwalking.gehrls.net
 or if you would like to be added to the First Responder team, send an email to dave@cfci.org with your personal contact info and the church you attend.
Click here for more about First Responders PrayerWalks
On Monday, the United States formally opened its embassy in Jerusalem, finalizing the relocation of the U.S. mission to Israel from the previous location in Tel Aviv. Here are nine things you should know about one of the world's oldest and most venerated cities.
1. Jerusalem is one of the oldest cities in the world. Evidence indicates the area within present-day Jerusalem was settled as far back as the Copper Age, sometime in the fourth millennium BC. There is also some evidence that a permanent settlement could have existed as early as Bronze Age, around 3000 to 2800 BC
2. Jerusalem is not only one of the oldest cities in history but is also one of the most contested. According to historian Eric H. Kline, the city has been destroyed at least twice, besieged 23 times, attacked an additional 52 times, and captured and recaptured 44 times.
3. The name "Jerusalem" occurs 806 times in the Bible—660 times in the Old Testament and 146 times in the New Testament (not including synonyms used to reference the city). The first occurrence of Jerusalem is found in Joshua 10:1 ("As soon as Adoni-zedek, king of Jerusalem, heard how Joshua had captured Ai"). Some scholars also believe an allusion to Jerusalem appears in Genesis 14:18 with the reference to Melchizedek, king of Salem, because poetic parallel construction in Psalm 76:2 equates Salem with Zion.
4. Jerusalem is home to some of the most holy sites in Christianity, Judaism, and Islam. For Christians, the city is significant because it was the location of Jesus's Last Supper; of his arrest, trial, and crucifixion; of his nearby burial; of his resurrection and post-resurrection appearances; and of his ascension and promise to return. For Jews, the city is home to the Kotel, or Western Wall, a remnant of the retaining wall of the mount from the Holy Temple. As Erica Chernofsky notes, "Jews believe that this was the location of the foundation stone from which the world was created, and where Abraham prepared to sacrifice his son Isaac. Many Jews believe the Dome of the Rock is the site of the Holy of Holies." (The Holy of Holies, located within the Temple Mount, is the most sacred site in Judaism.) In Islam, the Dome of the Rock is where Muslims believe Muhammad ascended to heaven after being transported from Mecca to the location where the Al-Aqsa Mosque now stands. This site is the third holiest site for Muslims, after Mecca and Medina.
5. After being anointed king of Israel, King David captured the city of Jerusalem from the Jebusites (Canaanites) and made it the nation's capital (2 Sam. 5:3-6). The city remained the capital of Israel until the Romans sacked it in AD 70. From that point until 1948, various non-Jewish factions controlled the city.
6. From 1517 to 1917, the city was controlled by the Ottoman Empire, and then from 1917 to 1947, by the British Empire. In 1947 the United Nations developed the Partition Plan for Palestine, a proposal to divide the city between Israel and Palestine. Before the plan could be implemented, though, war broke out in the region. The war of 1948 resulted in the division of Jerusalem, with the Israelis controlling West Jerusalem and the Jordanians controlling East Jerusalem, including the area known as the Old City with the religious holy sites. The city remained divided between Arabs and Jews until the Six Day War.
7. For two decades after the 1948 Arab–Israeli War, tensions remained between Israel and its Arab neighbors. In May 1967, Egypt, Jordan, and Syria began mobilizing their military forces and initiated a naval blockade of Israeli shipping and seaports. Israel responded by preemptively attacking Egyptian airfields and destroying 90 percent of Egypt's air force. In the first three days of the war, Israel managed to capture the Gaza Strip, the Suez Canal, and the Sinai Peninsula. Although Israel had asked Jordan to remain neutral in the city of Jerusalem, the Jordanians began to attack West Jerusalem. On June 7, Israel captured all of Jerusalem and accepted a ceasefire with Jordan. Since then, Israel has controlled the entire city (Muslims in Israel have full access to their holy sites, though Palestinians in the West Bank have restricted access into the city).
8. In 1980, the Knesset adopted the "Jerusalem Law," which stated, "Jerusalem, complete and united, is the capital of Israel" and that "Jerusalem is the seat of the President of the State, the Knesset, the Government and the Supreme Court." The United Nations Security Council, which had long criticized Israeli annexation of the city, responded by adopting Resolution 478. The resolution declares the Jerusalem Law to be a violation of international law and calls upon UN member states to withdraw their diplomatic missions from the city. The resolution passed 14-0, with the United States abstaining.
9. In 1995, the U.S. Congress passed the Jerusalem Embassy Act, which provides funding for the relocation of the U.S. Embassy in Israel from Tel Aviv to Jerusalem.
Let us pray for spiritual revival to sweep across our nation!
National Day of Prayer Theme for 2018
The National Day of Prayer was created in 1952 by a joint resolution of Congress, and signed into law by President Harry S. Truman. In 1988, the law was unanimously amended by both the House and the Senate and signed into law by President Ronald Reagan on Thursday, May 5, 1988, designating the first Thursday of May as a day of national prayer. Every president since 1952 has signed a National Day of Prayer proclamation.
Prayer brings people together. Prayer builds bridges between opposing persons and even political parties. Prayer reminds us that we are created in God's image and He desires for us to represent Him everywhere we go. Prayer brings UNITY. In 2018, our theme will be Pray for America – UNITY, based upon Ephesians 4:3 which challenges us to mobilize unified public prayer for America, "Making every effort to keep the unity of the Spirit through the bond of peace."
Our hope is that individuals, churches, and spiritual leaders in America, will humble ourselves and unify in prevailing prayer for the next great move of God in America. We can come together in clear agreement that this is our greatest need. We can become a visible union, standing together in prayer. We can pray more than ever before, and practice extraordinary prayer for the next great move of God in America that will catapult the message of the gospel nationally and internationally.
Pray with us. Sponsor an event in your community. Become a volunteer. Order resources to help promote an event in your area. Support the National Day of Prayer financially. Together, we can mobilize unified public prayer for America!
"There is no great movement of God that has ever occurred that does not begin with the extraordinary prayer of God's people."
Feb 23, 2018 by Alyssa Duvall
Archaeologists in Israel may have stumbled upon a major biblical discovery: a clay seal mark bearing the signature of the prophet Isaiah. The 2,700-year-old stamped clay artifact was discovered at the base of the southern wall of Jerusalem's Temple Mount during an excavation. A seal stamp like this, also called a bulla, was used in antiquity to authenticate documents.
"We found the eighth-century B.C.E. seal mark that may have been made by the prophet Isaiah himself only 10 feet away from where we earlier discovered the highly-publicized bulla of King Hezekiah of Judah," said Dr. Eilat Mazar of the Hebrew University in Jerusalem, in a statement regarding the artifact, which was found among undisturbed Iron Age remains outside an ancient royal bakery.
The half-inch wide, oval-shaped piece of clay is inscribed with the name Yesha'yah[u] (Isaiah) in ancient Hebrew script. The name is followed by the word nvy, the end of which is slightly damaged. As a result, experts do not know whether the word ended with the Hebrew letter aleph, a seemingly minor detail that makes all the difference in determining to whom the seal really belonged.
The presence of an aleph "would have resulted in the Hebrew word for 'prophet' and would have definitively identified the seal as the signature of the prophet Isaiah," explained Dr. Mazar. "The absence of this final letter, however, requires that we leave open the possibility that it could just be the name Navi."
"The name of Isaiah, however, is clear," she added.
"It is impossible to understand modern history apart from the Reformation. We cannot understand the history of Europe, England or America without studying the Reformation. For example, in America there would never have been Pilgrim Fathers if there had not first been a Protestant Reformation."
—Jack Arnold, church history professor, IIIM Magazine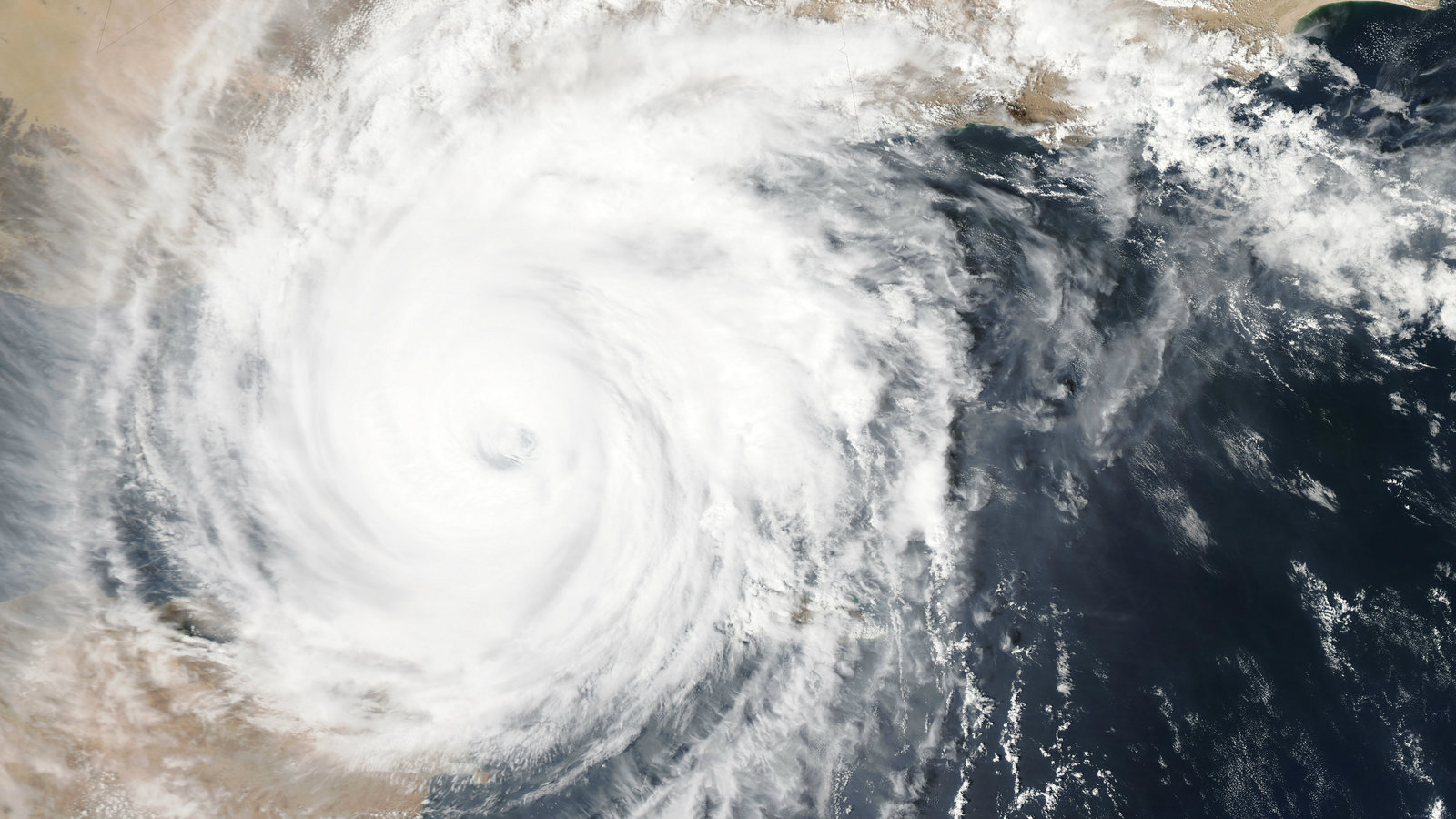 As the Caribbean Islands clean up from what has been named one of the most powerful Atlantic hurricanes on record, Florida now prepares for impact. The state's Governor, Rick Scott calls Hurricane Irma, "way bigger than Andrew," which was the devastating hurricane that hit the state 25 years ago. And with such a huge storm come huge dangers, and huge uncertainties, and huge fears about what will happen to the state later this weekend and into next week. Meanwhile, the city of Houston continues to clean up from the devastation brought by Hurricane Harvey. And hurricanes Jose and Katia are brewing at sea as we speak. In these moments, it is only right that we turn to our God in prayer. And that is exactly what John Piper was led to do today. Here now is John Piper's prayer for hurricane victims in Texas, Florida, the Caribbean, and elsewhere.
---
A Prayer in the Path of Hurricanes
O Lord God, mighty and merciful, we are asking for mercy — mercy amid the manifestations of your great might. We are asking, for Jesus's sake. Not because we deserve anything better than calamity. We know that we have sinned. We have exchanged the high treasure of your glory for trinkets. We have not loved you with all our heart and soul and mind and strength. We have sown the wind, and reaped the whirlwind. We are pleading for mercy.
We make no demands. You are God, and we are not. We are bent low in submission to your just and sovereign power. Indeed, we are prostrate before the unstoppable wind of your justice and wisdom.
We know that you, O Lord, are great. Whatever you please, you do, in heaven and on earth, in the seas and all deeps. You make clouds rise at the end of the earth. You bring forth the wind from its storehouses.
You have commanded and raised the mighty wind, and it has lifted up the waves of the sea. The floods have lifted up, O Lord. You have tilted the water-skins of the heavens.
You sweep us away as with a flood. You kill and you make alive; you wound and you heal; and there is none that can deliver out of your hand. You sit enthroned over the flood — enthroned as king forever.
We are like a dream, like dust swept off the street in a torrent.
But you, O God, are mightier than the thunders of many waters, mightier than the waves of the sea. It is our peril and our hope that you can do all things, and no purpose of yours can be thwarted.
O Lord, do not sleep through this storm. O Lord, let not the flood sweep over us, or the deep swallow us up. Rise up! And do what only you can do amid these winds and waves. Rebuke them, as you once did. When they have done your wise and needed work, let them not have one minute more of strength. Command them, O Christ, to cease, we pray. And make a holy calm. For you are God, all things are your servants.
And give us ears, O God. Your voice, O Lord, is over the waters; the God of glory thunders, the Lord, over many waters. The voice of the Lord is powerful; the voice of the Lord is full of majesty. O God, forbid that we would not give heed.
Open our ears, you who once brought Job to humble silence, announcing from the whirlwind who you are, and that, when all is lost, the story then unfolds that in it all your purpose was compassionate and kind.
Whether we sit waste deep in the water of our Texas homes, or wait, uncertain, with blankets on a church pew, or nail the plywood to our Florida shop, or sit secure and dry a thousand miles from any sea, teach us, in mercy, what we need to learn, and cannot any other way.
And woe to us who, far away from floods, would point our finger at the sufferer and wonder at his greater sin, forgetting how the voice of Jesus rings in every tragedy: "Do you think that they were worse offenders? No, I tell you; but unless you repent, you will all likewise perish." The very word of God to all Americans.
And now, O Lord, unleash the common grace of kindness from a million hearts and bank accounts, and grant as great a mercy in rebuilding as you once gave verdict to destroy. Restrain, O God, the evil hearts of those who would bring sorrow upon sorrow by looting what is left behind, or exploiting loss for private gain.
And in your church awaken this: the truth that you once gave yourself for us that we might be redeemed, not first from floods, but sin and lawlessness. That you once died, not first to put us out of peril, but to make us pure. Not first to spare us misery, but make us zealous for good deeds. And so, O mighty Christ, unleash from us another flood — the blood-bought passion of your people not for ruin, but for rebuilding lives and homes.
O Father, awaken every soul to see where we have built our lives on sand. Show us from every storm the way to build our lives on rock. Oh are you not our rock! Out fortress our deliverer, our God in whom we take refuge, our shield, and the horn of our salvation, our stronghold. How great the fall of every life built on the sand of human skill!
Hurricane Irma is more powerful than all of the other major Atlantic storms this year combined, and it has an eye as large as the entire Detroit metro area. It is being reported that "upwards of 90%" of Barbuda has already been destroyed by the storm, and it is being projected that some areas of Puerto Rico could be without power "for between four and six months". You may want to view these photos and these videos to get a better idea of the immense destructiveness of this very powerful storm. The latest forecasts have Hurricane Irma making landfall in Florida, but so far the two nuclear power plants in Florida that would be directly in the path of the storm have not even started the process of shutting down…
In anticipation of powerful Hurricane Irma, which projections on Wednesday showed headed straight for South Florida, Florida Power & Light's two nuclear plants were finalizing staffing plans and cleaning up the grounds. But neither Turkey Point nor the St. Lucie plant further up the coast had made the call yet to shutting down the plants.

Peter Robbins, spokesman for FPL, said shutting down a reactor is a gradual process, and the decision will be made "well in advance" of the storm making landfall.
We all remember what happened with Fukushima, and we definitely do not want to see a repeat on U.S. soil. The Fukushima nuclear disaster changed millions of minds about the safety of nuclear power, and as a member of Congress I will do all that I can to encourage the development of our solar power, wind power and geothermal power capabilities.
Let us hope that Hurricane Irma weakens before it gets to Florida, because the destruction that it is causing right now is off the charts. When it made landfall in Barbuda, there were some wind gusts that were "above 215 mph"…
Irma first made landfall in Barbuda — an island with a population of about 1,600 — around 1:47 a.m. ET Wednesday. Local weather stations there captured wind gusts of 155 mph before going silent, indicating the instruments had been blown away. Irma's sustained winds have been reported at 185 mph, with gusts above 215 mph.
When you have winds that high, there is little that you can do to prepare.