You are currently browsing the category archive for the 'Current Events' category.
A Good Friday Communion Meditation by Trevor Miller
I recall a story of how a group of Christian missionaries in India arranged to visit Mahatma Gandhi in order to discuss faith and the Way to God. Before they left Gandhi asked them to sing one of their Christian hymns. Which one, they said? He replied, "The one which best expresses the heart of what you Christians believe!" My! What would you have chosen?
They chose 'When I survey the Wondrous Cross… love so amazing, so divine, demands my soul, my life, my all'.
They were right! The Cross is central; at the very heart not only of our faith but of God Himself! Even the mighty resurrection is but God's vindication that what happened on the Cross was under His total control and that all was going according to plan!
To preach Christ without the Cross is like writing a biography of David Beckham or Wayne Rooney without mentioning football; like making a documentary on Theresa May without mentioning the Conservative Party or Donald Trump without mentioning the US Presidency.
In this Good Friday Eucharist meditation, I want to hone in on one phrase, the 6th of the 7 phrases uttered by Jesus from the Cross. More than any other it forcibly reminds us that even in the darkest night, God is planning for the brightest day! It is found in John 19:30 'It is finished.'
What it meant then!
Reviewing the scene on that black Friday makes us realize that many others would have said these very same words that day
– the Soldiers, after their dreaded execution shift was over, it's finished, thank Jupiter!
– the Crowd, now that the hideous entertainment was done, it's finished.
– Judas, when he realized the enormity of what he had done in betrayal, it's all over, finished.
– Peter and the disciples, after 3 wonderful years, then denial and desertion, it's finished.
– the Priests, having seemingly come through a really tricky business, "we've managed it, it's finished now."
However, no one could say it the way Jesus said it or mean it the way Jesus meant it!
The other gospel writers give us a clue. All of them say Jesus cried out with a loud voice but only John records what He said. One word in the original language, a cry of triumph, satisfaction, and victory = Finished! Accomplished! Done! Jesus in complete control, despite the agonizing pain that we must never minimize. It was a real pain, real thirst, real death BUT this was no resigned victim, it was a Reigning Victor! Not, I am finished but it is finished, for on the Cross God's will was being done perfectly on earth as it is done in heaven! The Cross is no place of failure but of fulfillment. If we look at John 19:28 we will see that exactly the same word is used and translated in the NIV as 'completed.'  So it reads that Jesus "knowing that all was now completed … said … completed … finished!  The task the Father began in Eternity had now been accomplished in time!
Joni Eareckson Tada Hospitalized After Cancer Treatments
"Having accomplished the series of radiation treatments for recurrence of cancer, Joni Eareckson Tada has been challenged in the weeks following with significant pain issues including most recently, difficulty with breathing," a statement from Joni and Friends reads.
Tada announced she was battling cancer again for the second time in November of last year. Her first cancer diagnosis occurred in 2010, and Tada underwent a mastectomy and chemotherapy. It took five years of treatment before Tada was ruled cancer-free.
Tada shared on her blog in February that the skin on her chest is wounded and causing her pain. Her doctor said she would need to hold off on radiation treatments until her skin had a chance to recuperate. "That area has been damaged so many times over the years from pressure sores and surgeries, little wonder it's hard to mend," Tada wrote.
Now, Tada's hospitalization brings to light a new concern. "With…the corollary inability to get the sleep needed for recovery, she has been hospitalized for observation and medical oversight," the statement reads.
Joni Eareckson Tada Remains Positive
Just as she did when she announced her diagnosis in November, Tada is asking for prayer and keeping her mindset positive. On her blog, she regularly expresses gratitude for the care her husband, Ken, provides. She also thanks readers and supporters for their prayers and notes of encouragement.
Referencing James 5:16, "Therefore confess your sins to each other and pray for each other so that you may be healed. The prayer of a righteous person is powerful and effective," Tada and her staff are confident that good things will come from the prayers of fellow believers.
My family and I lived here from 1985 to 1993. I was the pastor of First Baptist Church of Dannebrog. This village holds a special place in our hearts!

New York legislature votes to legalize abortion up to birth, let non-doctors commit abortions
ALBANY, New York, January 22, 2019 (LifeSiteNews) – Both chambers of the New York state legislature voted Tuesday on legislation to enshrine a "fundamental right" to abortion in state law and eliminate protections for preborn babies until birth, in votes set to mark the anniversary of Roe v. Wade.
The state Senate voted 38-24 in favor of the so-called "Reproductive Health Act" Tuesday evening, the Albany Times-Union reports, a bill that has repeatedly cleared the state Assembly in years past but been blocked by the formerly-Republican Senate. Following the Senate vote, the Assembly passed it 92-47.
The bill declares that "Every individual who becomes pregnant has the fundamental right to choose to carry the pregnancy to term, to give birth to a child, or to have an abortion," erases the state's recognition of preborn babies older than 24 weeks as potential homicide victims, removes abortion from the penal code entirely, and allows licensed health practitioners other than full doctors to commit abortions.
"We have a president who's made it very, very clear that he wants to overturn Roe v. Wade," Senate Majority Leader Andrea Stewart-Cousins declared before the vote. "Today, here in New York, we are saying no […] and we're not just saying no. We're saying that here in New York, women's health matters. We're saying here in New York, women's lives matter. We're saying here in New York, women's decisions matter."
The Times-Union suggests the bill would allow "late-stage" abortions only if the mother's "health" is endangered or if the baby is deemed non-viable, but the New York State Right to Life Committee warns that the bill would go much further in practice.
Declaring abortion a "fundamental right" opens the door to invalidating "any limits on abortion" and "mandat[ing] that everyone take part in the culture of death,"
by Stacie Marshall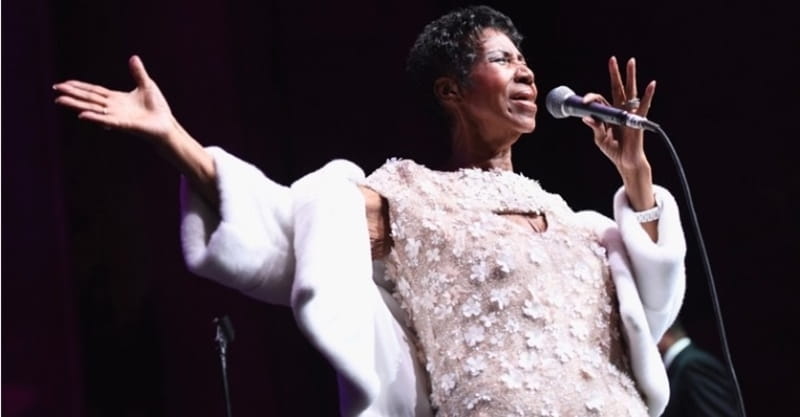 The world mourns the loss of legendary Gospel singer Aretha Franklin who passed away on August 16, 2018. We've compiled 9 Aretha Franklin Gospel hymns to remember the life of this remarkable woman.
Aretha, who was 76-years-old was in hospice care, and her family hopeful that she would pull through. NME reports that the official cause of death was advanced pancreatic cancer, which Aretha has been battling since 2011.
The powerful soul singer will undoubtedly go down in music history. Influenced and inspired by gospel music, Aretha grew up in church.
Aretha spent a lot of time in church when she was younger since she was a 'preacher's kid'. Her dad was the minister at New Bethel Baptist Church, and that was where Aretha discovered her God-given gift for singing. Her faith was very important to Aretha so even as she began to gain fame as a singer, she maintained her gospel roots and never lost her faith.
Franklin released her first album, "Songs of Faith," in 1956. In her 62-year career, Aretha earned an incredible 10 top-10 singles, including "I Say a Little Prayer" and "Respect."
According to Business Insiders Aretha was one of the best-selling female artists in history with 75 million records sold worldwide. Our prayers go out to her family for their loss!
Below, please find nine of our favorite Aretha Franklin gospel songs. These hymns are so good!
On August 1, 1985, I began my ministry at First Baptist Church of Dannebrog, Nebraska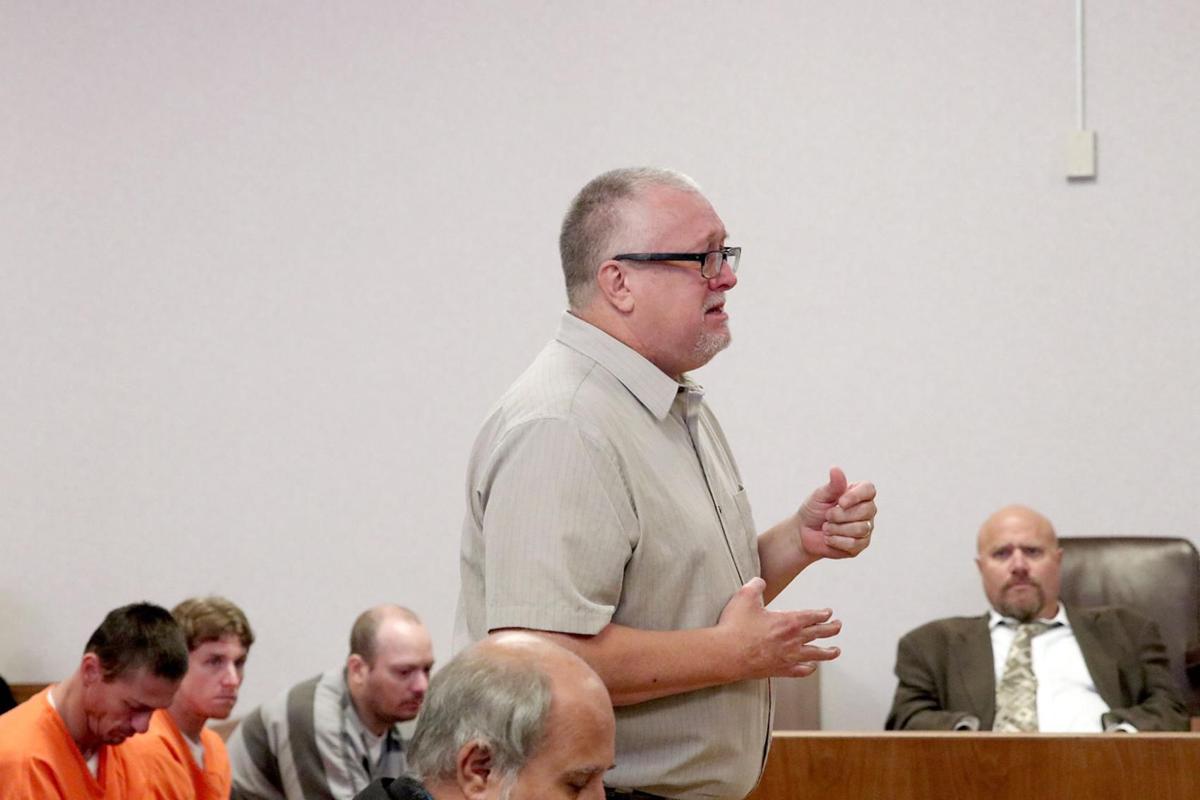 OGALLALA, Neb. — As Cedrick Pals spoke in Keith County District Court on Friday, family members and others in attendance, including jail inmates, wiped tears from their eyes.
Pals' son, Jamison, 29, died on Interstate 80 near Brule nearly two years ago, on July 31, 2016. So did his daughter-in-law, Kathryne, 29, and his grandchildren Ezra, 3; Violet, 23 months; and Calvin, 2 months.
But as Cedrick Pals spoke to Tony Weekly Jr., the truck driver convicted of six counts of motor vehicle homicide, he read Bible verses about forgiveness
In addition to the Pals family, from the Twin Cities area in Minnesota, the crash killed Terry Sullivan, 56, of Denver, who was in another vehicle.
In part because of Cedrick Pals' words and the family's request for mercy, Weekly was sentenced Friday to a combined two years' probation and 180 days in jail on three felony and three misdemeanor charges, and an additional charge of misdemeanor reckless driving. He received credit for 30 days already served. He will begin serving the jail time in two weeks.
Weekly, of Florida, gave his own tearful statement, telling the court that the crash affects him to this day.
Some days, "I can't go to work," he said.
After the sentencing, Pals and Weekly hugged outside the courtroom. They and their families chatted before parting ways.
"I didn't know grief could be so intense, so constant," Pals said in his testimony. "I will never again hear Jamison say, 'I love you, Dad.' "
"Despite the anguish, there are other words that come to me," Pals said.
He listed "forgiveness" and "mercy" among them.