You are currently browsing the category archive for the 'Examples of Prayer' category.
"Be still, and know that I am God;
I will be exalted among the nations,
I will be exalted in the earth."
Psalm 46: 10
A Saturday Night Prayer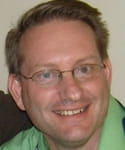 Paul Tautges
Paul Tautges serves as senior pastor at Cornerstone Community Church in suburban Cleveland, Ohio, having previously past
…More
Lord of the Church,
As we anticipate gathering together as Your people for the purpose of worship, tomorrow morning, we pray Your name will be glorified and Your will accomplished in our hearts and the hearts of all those who worship You through Jesus Christ.
Lead us to the Rock, Redeemer, and Refuge. Lift our thoughts to the Rock so that we may trust in Your strength (Psalm 19:14). Touch the affections of our hearts so that we, the household of God, will grow in our love for our Redeemer, Jesus Christ, who is the Chief Cornerstone (Ephesians 2:20). Hide us in the shelter of Your wings as we listen to Your promises (Psalm 61:1-4).
Make us responsive to the Holy Spirit as You seek worshipers to draw near in spirit and truth. May the Holy Spirit who indwells us stir us up in our inner person to praise You with every part of our being (Psalm 138:1). Lord, reveal our hidden sins or hypocrisy so that we may repent and worship in truth, purity, and faith (Psalm 24:3-6).
Fill the pastor-preacher with the Holy Spirit's power. Lord, it is You who enables a mere man to preach with clarity, conviction, and boldness as the forces of Hell wage war against him (Ephesians 6:10-20). Fill his heart with love and compassion for those to whom he preaches so that his preaching will edify and equip believers with grace and truth, and plead with unbelievers to embrace Christ (Ephesians 4:12; 2 Corinthians 5:20).
"Revival begins in the individual's heart. Let it begin with you on your face alone before God. Turn from every sin that might hinder. Renew yourself to a new devotion to the Savior."
"The church of Jesus Christ was birthed as a world-changing force at a prayer meeting. In that upper room in Jerusalem on the day of Pentecost, as the small group of disciples was gathered to pray continually and wait on God to send the gift of the promised Holy Spirit" (Acts 1.4-5; 14).
~ Andrew M Davis, Revitalize,94
"Jesus has opened a school, in which He trains His redeemed ones, who specially desire it, to have power in prayer. Shall we not enter it with the petition, Lord! It is just this we need to be taught!
O teach us to prayer!" 
God of compassion
your love for humanity was revealed in Jesus,
whose earthly life began in the poverty of a stable
and ended in the pain and isolation of the cross:
we hold before you those who are homeless and cold
especially in this bitter weather.
Draw near and comfort them in spirit
and bless those who work to provide them
with shelter, food and friendship.
We ask this in Jesus' name.
Amen
"Epaphras, who is one of you, a servant of Christ Jesus, greets you, always struggling on your behalf in his prayers, that you may stand mature and fully assured in all the will of God" (Colossians 4.12).
Epaphras…
Was a church member of the church of Colossae.
Was  a follower of Jesus.
Was a prayer warrior who prayed that his brothers and sisters in the Colossians church were spiritually mature and knowledgeable of God's will
Let us all pray and be like Epaphras!
"Beware in your prayers, above everything else, of limiting God, not only by unbelief, but by fancying that you know what He can do. Expect unexpected things 'above all that we ask or think.'"
FROM R.C. Sproul
Christians often use a simple acrostic as a guide to prayer: A.C.T.S. Each of the letters in this acrostic stands for one of the key elements of prayer:
(A) Adoration
(C) Confession
(T) Thanksgiving
(S) Supplication
But not only does this acrostic remind us of the elements of prayer, it shows us the priority we ought to give to each.
The first element of prayer should be adoration, or praise. The Psalms, which are inspired samples of godly prayer, are heavily weighted on the side of adoration. I've noticed over many years that as we grow in the discipline and in the delight of prayer, it seems that we naturally spend more and more of our time on this first element.
Second, prayer should include confession of our sin; as we remember who we are when we come into God's presence, we see that we have come short of His holiness and have need of His forgiveness.
Third, when we pray, we should always give thanks, remembering the grace and mercy God has shown toward us.
Fourth, prayer rightly includes supplication or petition, bringing our requests for the needs of others and ourselves to God.
I think this is a helpful acrostic for remembering both the elements and the priorities of prayer. Unfortunately, we often spell our prayer life something like S.C.A.T., because we start with supplication and spend very little time, if any, on adoration, confession, and thanksgiving.
The Lord's Prayer
When we look at the Lord's Prayer, we see adoration at least implied in the petition "Hallowed be Your name."