You are currently browsing the category archive for the 'Prayers' category.
Father,
Churches all across America and around the world will gather for worship on September 15, 2019. May your people-the followers of the Lord Jesus-worship you in Spirit and truth. May you, and you aloner, have the rightful place of honor. May your name be glorified as your people sing out your praises! May your Word be faithfully proclaimed and may it not be watered or compromised by the ever-changing winds of the culture.
Send revival!
In Jesus' great and awesome name!
Amen
"When Jesus built the church, he built a praying congregation."
Heavenly Father,
We are desperate for your presence on Sunday morning! Humble our hearts and prepare us to meet you in all your glory!
In Jesus Name!
Amen!
"Be still, and know that I am God;
I will be exalted among the nations,
I will be exalted in the earth."
Psalm 46: 10
A Saturday Night Prayer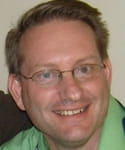 Paul Tautges
Paul Tautges serves as senior pastor at Cornerstone Community Church in suburban Cleveland, Ohio, having previously past
…More
Lord of the Church,
As we anticipate gathering together as Your people for the purpose of worship, tomorrow morning, we pray Your name will be glorified and Your will accomplished in our hearts and the hearts of all those who worship You through Jesus Christ.
Lead us to the Rock, Redeemer, and Refuge. Lift our thoughts to the Rock so that we may trust in Your strength (Psalm 19:14). Touch the affections of our hearts so that we, the household of God, will grow in our love for our Redeemer, Jesus Christ, who is the Chief Cornerstone (Ephesians 2:20). Hide us in the shelter of Your wings as we listen to Your promises (Psalm 61:1-4).
Make us responsive to the Holy Spirit as You seek worshipers to draw near in spirit and truth. May the Holy Spirit who indwells us stir us up in our inner person to praise You with every part of our being (Psalm 138:1). Lord, reveal our hidden sins or hypocrisy so that we may repent and worship in truth, purity, and faith (Psalm 24:3-6).
Fill the pastor-preacher with the Holy Spirit's power. Lord, it is You who enables a mere man to preach with clarity, conviction, and boldness as the forces of Hell wage war against him (Ephesians 6:10-20). Fill his heart with love and compassion for those to whom he preaches so that his preaching will edify and equip believers with grace and truth, and plead with unbelievers to embrace Christ (Ephesians 4:12; 2 Corinthians 5:20).
Heavenly Father,
Our nation, the United States off America, is in great need of revival. Your people do not pray enough and usually pray about the wrong things. We desperately need revival. The church in needs revival! On the Lord's Day, February 3, 2019, may your people worship in spirit and in truth. May we experience your power and grace! May the Word be preached with prayerful boldness!
Come Holy Spirit come!
In the precious name of Jesus!
Amen
God of compassion
your love for humanity was revealed in Jesus,
whose earthly life began in the poverty of a stable
and ended in the pain and isolation of the cross:
we hold before you those who are homeless and cold
especially in this bitter weather.
Draw near and comfort them in spirit
and bless those who work to provide them
with shelter, food and friendship.
We ask this in Jesus' name.
Amen
"Oh Holy Lord, you are worthy of all of our praises. You reign in majesty above us and are our Lord forever. We thank you for allowing us to be graced by your presence today, hallowed be your name. Accept our love and adoration in Jesus' name. We are here to pray, almighty God that you will always light our way with your presence. We resist evil and pray that your light will always shine on us. May all people see your glory through us and come to worship you as the living God."
"Heavenly Father,
Blessed be your holy name! You alone are God! There is no one like you, and thus, only you are worthy of worship and praise. As your people gather all over America on Sunday, may they truly worship you in spirit and in truth and in the precious and matchless name of Jesus!
We are guilty of prayerlessness! Please send revival. We are desperate for it.
In the Awesome Name of Jesus!
Amen!"  
Heavenly Father,
Hallowed be your great and powerful name. Only you are completely holy and pure and perfect.  Someday, everyone will know this. It seems like every year, you get pushed more and more out of lives and society. More and more people in America do not acknowledge your existence and glory.  In 2019, please send revival to your people. Cleanse and forgive us for ignoring and judging our neighbors who need Jesus. Forgive us for our lack of prayer and our lack of love for you and others. Forgive us for watering down your ternal Word. Make us hungry and desperate for you in this New Year!
In Jesus precious name!
Amen