You are currently browsing the monthly archive for December 2014.
The WordPress.com stats helper monkeys prepared a 2014 annual report for this blog.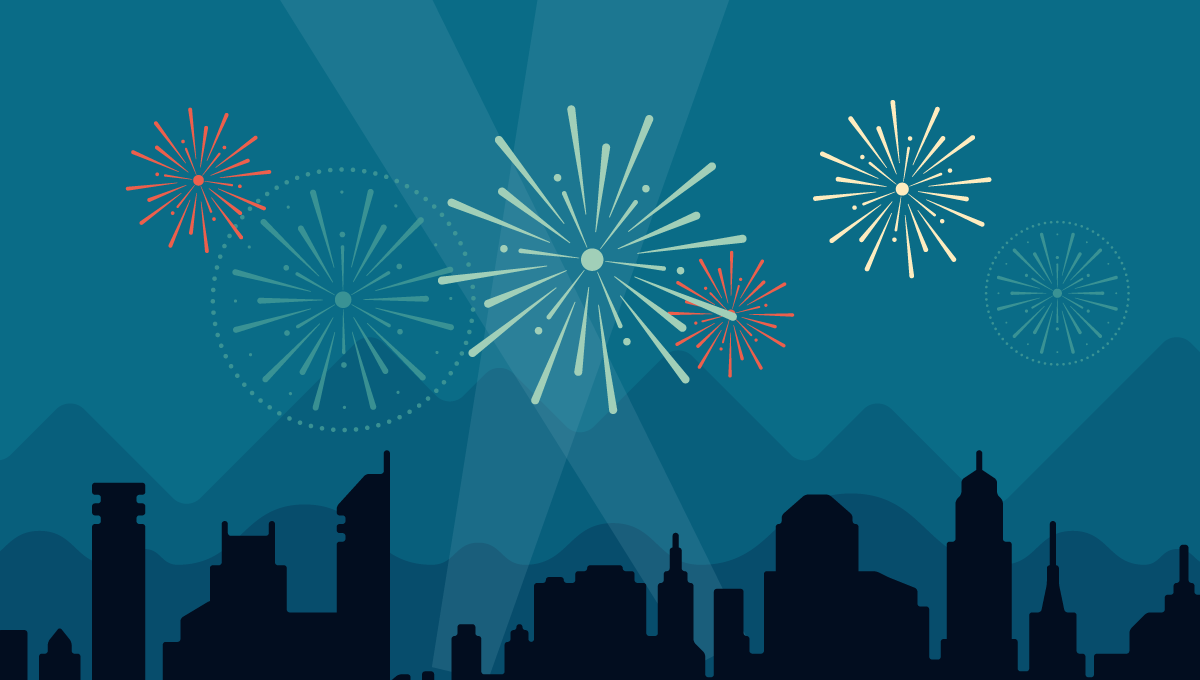 Here's an excerpt:
The concert hall at the Sydney Opera House holds 2,700 people. This blog was viewed about 30,000 times in 2014. If it were a concert at Sydney Opera House, it would take about 11 sold-out performances for that many people to see it.
CHRISTian poetry ~ by deborah ann
Lord, this year help me,
to walk watchfully . . .
let my every footstep
be made cautiously.
Let me choose the path,
of the least resistance
from the foolish way
let me keep my distance.
Let me make the most,
of each day before me
help me to take time
to spend only with Thee.
Let me be ever watchful,
of Satan's wicked  tricks
so into His evil snares
I'll not fall or trip.
Lord, this year help me,
to wait and to be still
until I understand . . .
what is Your perfect will!
~~~~~~~
Ephesians 5:15-17
"See then that ye walk circumspectly,
not as fools, but as wise,
Redeeming the time, because the days are evil.
Wherefore be ye not unwise,
but understanding what the will of the Lord is."
King James Version
by Public Domain
Copyright 2014
Deborah Ann Belka
"Prayer—secret, fervent, believing prayer—lies at the root of all personal godliness"
"For unto you is born this day in the city of David a Savior, who is Christ the Lord!"
~ Luke 2:11
The air which our body requires envelops us on every hand. The air of itself seeks to enter our bodies and, for this reason exerts pressure upon us. It is well known that it is more difficult to hold one's breath than it is to breathe. We need but exercise our organs of respiration, and air will air will enter forthwith into our lungs and perform its life-giving function to the entire body.
The air which our souls needs also envelops all of us at all times and on all sides. God is round about us in Christ on every hand, with His many-sided and all sufficient grace. All we need to do is to open our hearts. Prayer is the breath of the soul, the organ by which we receive Christ into our parched and withered hearts.
~ O. Hallesby, Prayer, 12 (July 1936 edition)

Faith and Prayer on the Set of UNBROKEN:
Angelina Jolie Dropped to Her Knees in Prayer While Directing UNBROKEN
By Diana Tyler, Contributing Writer  
There's little doubt that the heavily anticipated movie UNBROKEN will greatly impact and inspire audiences worldwide when it hits theaters Christmas day. It tells the incredible, true story of World War II prisoner of war survivor Louis Zamperini and his unimaginable journey of hardship and suffering that he endured only because of his steadfast refusal to back down, his dogged determination to hang onto hope, and ultimately his insistence on forgiving those who sought to break both his body and spirit.
With such an epic, heartrending tale to envision and recreate for the big screen, even the movie's director, Angelina Jolie, found herself face to face with the power of prayer during production.
Zamperini's daughter, Cynthia Garris, recalled a particularly stormy day in New South Wales, Australia when sunlight was desperately needed to shoot an important scene.
"[Angelina] said, 'I don't know what I'm going to do, so I'll do what Louie would do,'" Garris said at a recent press conference. "She got on her knees, and she prayed for a miracle. . . everybody saw it. It stopped raining. The sun came out, a rainbow came out. She said, 'Let's get this take,' [and] they shot the take. When she said 'cut,' it started to rain again."
Jolie, said Garris, was moved by Zamperini's faith. Garris believes it was part of God's plan for Jolie "to find Louie and make this movie to find her way to a life that would encompass the Almighty."
In an exclusive interview with Movieguide® TV co-host Evy Baehr, Angelina said, "We are all searching for what is it that's going to pull us through. This film speaks of that. It speaks of how to overcome, of how to face obstacles."
When Evy asked Angelina how UNBROKEN will reach the faith community, Jolie said, "Faith is very present in our film. Sometimes we represented it with very obvious symbols, and sometimes it's the light. It's the darkness and the light."
For those of us who have been walking with God for some time, we know that the Lord speaks to us in myriad ways. Sometimes, it's a sermon that feels as though it was prepared just for us, or a timely Scripture that practically jumps off the page and into our hearts. Other times, however, the Spirit's voice is soft as a spring rain – we only hear it if we're expecting to hear it. This latter still voice seems to be what Jolie heard that day on set, when the clouds rolled away, sunlight poured out of heaven, and a rainbow framed the scene in a way no cinematographer could imitate.
While no one can know for certain what, if any, impression Angelina Jolie's answered prayer may have made on her beliefs regarding salvation through Jesus Christ, her humble act of supplication represents so many on this planet who are, as she said, searching. Christians should feel encouraged to pray that Jolie's beautiful experience while filming UNBROKEN, as well as her relationship with Zamperini, will remain with her, speak to her and help guide her to invite Jesus to become her personal Lord and Savior.
Mustard Seed Budget
Just because you don't see anything happening doesn't mean nothing is happening.
Jesus described the Spirit like a wind, which, in his day, no one knew where it came from or where it was going. So too, we can never know the answers to prayer that are occurring in ways we never imagined, in places we never imagined, to people we never imagined.
If we just keep praying.
Original picture: Beautiful Pictures on Google Circles.
Prayer In Every City
1. First prophecy of virgin birth and crucifixion – "And I will put enmity Between you and the woman, And between your seed and her Seed; He shall bruise your head, And you shall bruise His heel" Gen 3:15 (NKJV)
2. Where was Messiah to be born–  "But you, Bethlehem Ephrathah, Though you are little among the thousands of Judah, Yet out of you shall come forth to Me The One to be Ruler in Israel, Whose goings forth are from of old, From everlasting" Micah 5:2 (NKJV).
3.  Messiah to be born of a virgin –  "Therefore the Lord Himself will give you a sign: Behold, the virgin shall conceive and bear a Son, and shall call His name Immanuel" Isaiah 7:14 (NKJV).
4. A Child will be born–  "For unto us a Child is born, Unto us a Son is given; And the…
View original post 294 more words
Years ago, an old saint shared with me twelve prayer principles from the life of Jesus Christ. It made such a difference in my personal prayer life. There are only 17 references to Jesus praying and most of them are in the book of Luke.
1.  The principle of ILLUMINATION.
Luke 3:21-22 says, "When all the people were being baptized, Jesus was baptized too.  And as He was praying, heaven opened and the Holy Spirit descended upon Him in bodily form like a dove.  And a voice came from heaven, 'You are My Son whom I love.  With You I am well pleased."  The setting here was Jesus' baptism and this is the first recorded example of Jesus' praying and we see in the book of Luke three results of His praying.
Heaven opened up.
The Holy Spirit came down.
The Father spoke.
These are three results when we make contact with God in our prayers. Symbolically, heaven opens up and we receive God's blessing. The Holy Spirit fills our lives afresh. And the Father speaks to us. If you'd like to know the Spirit's power in your life, if you'd like God to speak to you, you must practice the prayer life of Jesus.
2.  The principle of ISOLATION.
Luke 5:16 says, "Jesus often withdrew to lonely places and prayed." "Often" means it was His habit. He did it in places where He was all by Himself. I believe this is absolutely essential. We need to spend time alone with God everyday. Jesus returned again and again to a lonely place. Find that place where you can get alone with God, where you can be isolated and pray aloud and let God speak to you.
3.  The principle of CONCENTRATION.
Luke 6:12 says, "In those days Jesus went out on the mountainside to pray and He spent the night praying to God." Notice it says, "He spent the night…" Some of the greatest lessons of my prayer life have been nights that I have spent in prayer. My decision to marry my wife was made in a prayer meeting all night with one other person. Sometimes when I pray it takes just a few minutes for me to get my thoughts collected. Sometimes it takes a long time for me to even get in the mood. I've found that it's important to spend extended blocks of time with God so that you can concentrate on what He wants you to do and His will for your life.
4.  The principle of INSULATION.
The Bible says, "Once when Jesus was praying in private, the disciples were with Him." Notice that the disciples were with him but He still found time for personal prayer. This is an important principle because there's not always time to get alone by yourself. There are times when you can't be isolated. I think of this as kind of an incubator verse. Babies can be in the middle of a busy hospital but they can be incubated in a situation that protects them from the hustle and bustle around them. Sometimes I find as a pastor I just can't get alone, but I can have an attitude of isolation or insulation and I can be silent even in the middle of a traffic jam. My prayer can overcome the interruptions when I put myself in an attitude of insulation.
5.  The principle of TRANSFORMATION.
We find this in Luke 9:28-29. "He took Peter, John and James with Him and went up on a mountain to prayer. As He was praying the appearance of His face changed and His clothes became as bright as a flash of lightening." Prayer changes you. Do you think it's possible to spend so much time with God that when you come away your face shows it?
2 Corinthians 3:18 says, "We all with unveiled faces behold the glory of the Lord." As we look on Him "We are transformed from one degree to another." The word in that passage is the word  katoptrizo. It's the only time that word is used in the entire Bible. It means, "to seriously look at, to contemplate, to meditate, to gaze on like somebody gazing in a mirror." As we gaze on the word, as we reflect on the word, like a mirror reflects, we become more and more like Christ. And we're transformed.
6.  The principle of EXEMPLIFICATION.
Luke 11:1 says, "One day Jesus was praying in a certain place and when He finished one of His disciples said to Him, 'Lord, teach us to pray just as John taught his disciples.'" Notice it does not say, "Teach us how to pray," which is often misquoted. It says "Teach us to pray." I would suggest that this is a dangerous prayer to pray. We should not pray this request unless we really mean it, because God will often use trials and hardships and difficulties to teach us to pray.
7.  The principle of PRESERVATION.
In Luke 22:31-32 Jesus says, "Simon, Simon. Satan has asked to sift you as wheat but I have prayed for you, Simon, that your faith may not fail. When you have turned back, strengthen your brothers." This is a prayer of protection. We don't just believe in prayer, we believe in God. Jesus not only saves you but He prays for you. Robert Murray McCheyne once said, "If I could hear Christ praying for me in the next room, I would not fear a million enemies." God is praying for us right now. Jesus is seated at the right hand of the Father making intercession for us.
8.  The principle of PREPARATION.
In Luke 22:42 Jesus prays "Father, if You are willing, take this cup from Me. Yet not My will but Yours be done." Notice the change in this prayer. First, He said, take it away from Me. Then He said, "Lord, leave it." He prayed earnestly. Why? Because He knew He would be facing in the next few hours the greatest trial of His life and He didn't want to approach it prayerlessly.