You are currently browsing the tag archive for the 'God' tag.
"The clearer our understanding of who God is, the better our prayers. Instinctive prayer is like an emergency flare in reaction to a general sense of God's reality. Prayer as a spiritual gift is a genuine, personal conversation in reply to God's specific, verbal revelation."  
~ Timothy Keller, Prayer, 46.
"…prayer is the means that God has appointed for our receiving mercy, and obtaining grace to help in time of need." 
~ R. A. Torrey, How to Pray (1900), 15.
"God shapes the world by prayer. The more praying there is in the world the better the world will be, the mightier the forces against evil."
"Beware in your prayers, above everything else, of limiting God, not only by unbelief, but by fancying that you know what He can do. Expect unexpected things 'above all that we ask or think.'"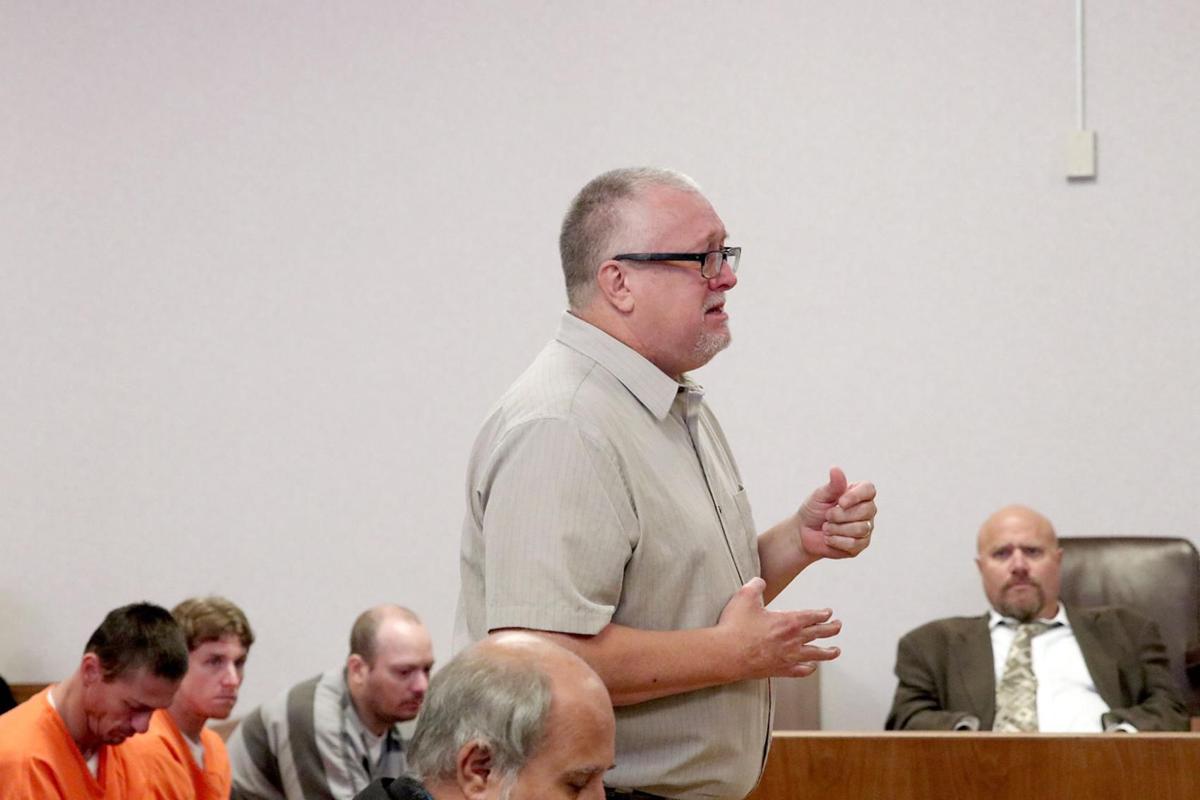 OGALLALA, Neb. — As Cedrick Pals spoke in Keith County District Court on Friday, family members and others in attendance, including jail inmates, wiped tears from their eyes.
Pals' son, Jamison, 29, died on Interstate 80 near Brule nearly two years ago, on July 31, 2016. So did his daughter-in-law, Kathryne, 29, and his grandchildren Ezra, 3; Violet, 23 months; and Calvin, 2 months.
But as Cedrick Pals spoke to Tony Weekly Jr., the truck driver convicted of six counts of motor vehicle homicide, he read Bible verses about forgiveness
In addition to the Pals family, from the Twin Cities area in Minnesota, the crash killed Terry Sullivan, 56, of Denver, who was in another vehicle.
In part because of Cedrick Pals' words and the family's request for mercy, Weekly was sentenced Friday to a combined two years' probation and 180 days in jail on three felony and three misdemeanor charges, and an additional charge of misdemeanor reckless driving. He received credit for 30 days already served. He will begin serving the jail time in two weeks.
Weekly, of Florida, gave his own tearful statement, telling the court that the crash affects him to this day.
Some days, "I can't go to work," he said.
After the sentencing, Pals and Weekly hugged outside the courtroom. They and their families chatted before parting ways.
"I didn't know grief could be so intense, so constant," Pals said in his testimony. "I will never again hear Jamison say, 'I love you, Dad.' "
"Despite the anguish, there are other words that come to me," Pals said.
He listed "forgiveness" and "mercy" among them.
"Revival begins in the individual's heart. Let it begin with you on your face alone before God. Turn from every sin that might hinder. Renew yourself to a new devotion to the Savior."
"The truth of the matter is that the devil is not terribly frightened of our human efforts and credential. But he knows his kingdom will be damaged when we lift up our hearts to God."
~ Jim Cymbala, Fresh Wind, Fresh Fire, 56.