You are currently browsing the category archive for the 'The Need for revival' category.
"When the saint ceases to seek after holiness, purity, righteousness, truth; when he ceases to pray, stops reading the Word and gives way to carnal appetites, then it is that Satan comes."
"Revival begins in the individual's heart. Let it begin with you on your face alone before God. Turn from every sin that might hinder. Renew yourself to a new devotion to the Savior."
"The coming revival must begin with a great revival of prayer. It is in the closet, with the door shut, that the sound of abundance of rain will first be heard. An increase of secret prayer with ministers will be the sure harbinger of blessing."
Mar 07, 2018 by Alyssa Duval
Last week at the 75th annual convention of National Religious Broadcasters, Saddleback Church pastor Rick Warren declared in a speech that the Church as we know it will not see the revival it so desperately needs without repentance and unity through addressing the sin of racism.
Citing the biblical doctrine of the Imago Dei, Warren highlighted where the Christian community needs some serious help: "Friends, we're failing at unity. The Church is more divided, more polarized, there are more tribes, and more splattered, more fractured, than ever before."
"They were in one place, they were of one accord, they were of one heart, they had one purpose, they had one vision…When we have the unity of Acts, we'll have the power of Acts," Warren continued. "We're just not willing to pay the price for Pentecost. We're not willing to set aside our petty differences and unify around one thing: the Lord Jesus Christ."
While racism isn't the only hurdle to overcome to achieve a unified Christian church, Warren noted, it is a major issue in his crosshairs.
"All revival begins, and continues, in the prayer meeting. Some have also called prayer the "great fruit of revival." In times of revival, thousands may be found on their knees for hours, lifting up their heartfelt cries, with thanksgiving, to heaven."
~ Henry Blackaby
"Revival brings back a holy shock to apathy and carelessness."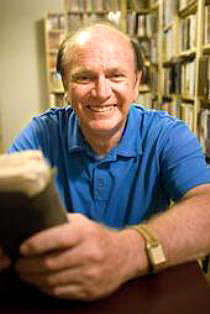 "A revival almost always begins among the laity. The ecclesiastical leaders seldom welcome reformation. History repeats itself. The present leaders are too comfortably situated as a rule to desire innovation that might require sacrifice on their part. And God's fire only falls on sacrifice. An empty altar receives no fire!"
"Revival is when God gets so sick and tired of being misrepresented that He shows Himself."
"There is a growing conviction everywhere, and especially among thoughtful people, that unless revival comes, other forces will take the field, that will sink us still deeper into the mire of humanism and materialism."
"A revival does two things. First, it returns the Church from her backsliding and second, it causes the conversion of men and women; and it always includes the conviction of sin on the part of the Church. What a spell the devil seems to cast over the Church today!"