You are currently browsing the tag archive for the 'prayer' tag.
"Of all the things Christ wants for us, loving Him and focusing our attention on Him are the most important."
"Hear me clearly. I have never seen successful and sustaining change take place in a church without prayer. Never. Not once!"
~ Thom S. Rainer, Who Moved My Pulpit, 36.
"The most important thing a born again Christian can do is to pray."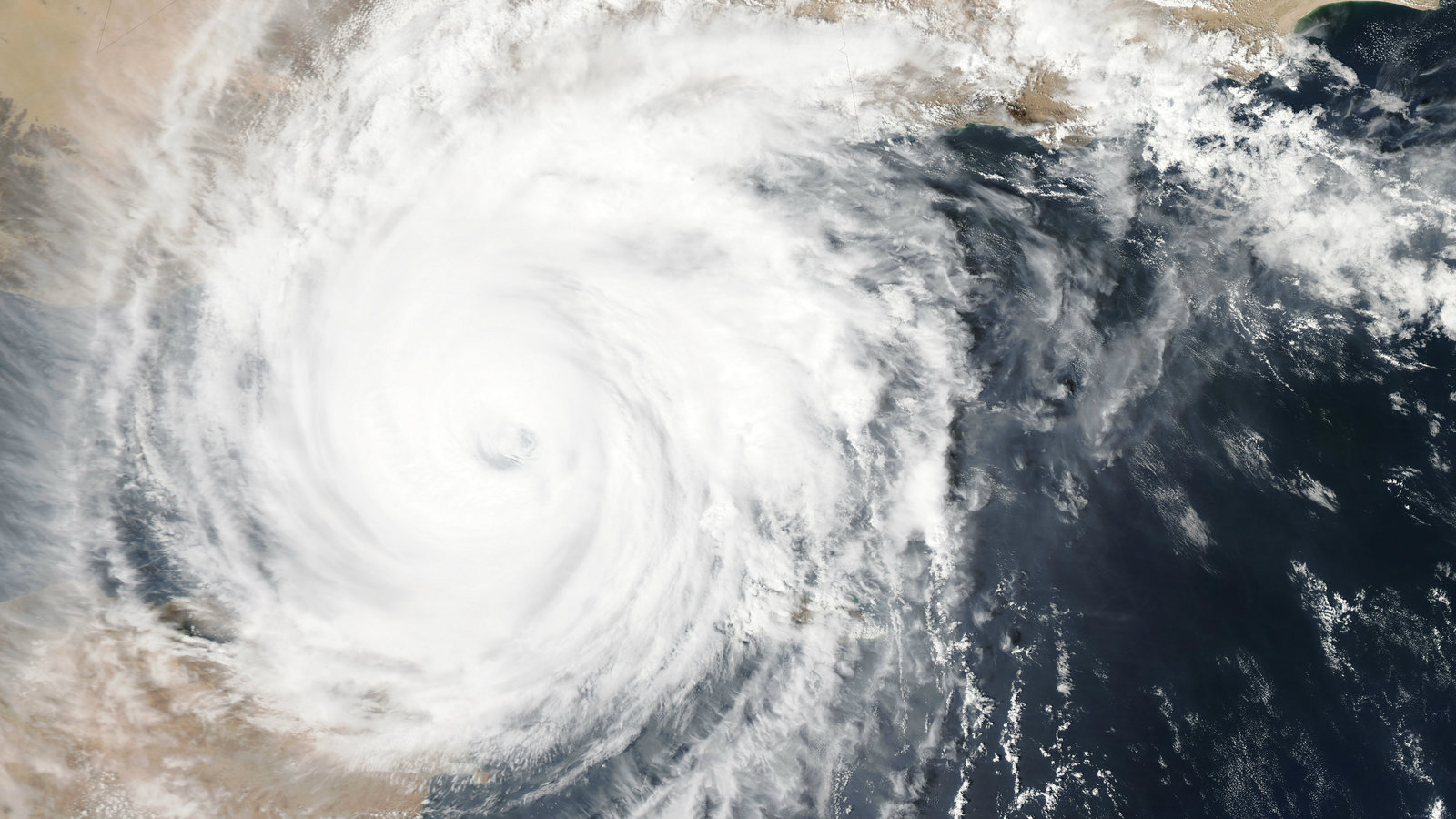 As the Caribbean Islands clean up from what has been named one of the most powerful Atlantic hurricanes on record, Florida now prepares for impact. The state's Governor, Rick Scott calls Hurricane Irma, "way bigger than Andrew," which was the devastating hurricane that hit the state 25 years ago. And with such a huge storm come huge dangers, and huge uncertainties, and huge fears about what will happen to the state later this weekend and into next week. Meanwhile, the city of Houston continues to clean up from the devastation brought by Hurricane Harvey. And hurricanes Jose and Katia are brewing at sea as we speak. In these moments, it is only right that we turn to our God in prayer. And that is exactly what John Piper was led to do today. Here now is John Piper's prayer for hurricane victims in Texas, Florida, the Caribbean, and elsewhere.
---
A Prayer in the Path of Hurricanes
O Lord God, mighty and merciful, we are asking for mercy — mercy amid the manifestations of your great might. We are asking, for Jesus's sake. Not because we deserve anything better than calamity. We know that we have sinned. We have exchanged the high treasure of your glory for trinkets. We have not loved you with all our heart and soul and mind and strength. We have sown the wind, and reaped the whirlwind. We are pleading for mercy.
We make no demands. You are God, and we are not. We are bent low in submission to your just and sovereign power. Indeed, we are prostrate before the unstoppable wind of your justice and wisdom.
We know that you, O Lord, are great. Whatever you please, you do, in heaven and on earth, in the seas and all deeps. You make clouds rise at the end of the earth. You bring forth the wind from its storehouses.
You have commanded and raised the mighty wind, and it has lifted up the waves of the sea. The floods have lifted up, O Lord. You have tilted the water-skins of the heavens.
You sweep us away as with a flood. You kill and you make alive; you wound and you heal; and there is none that can deliver out of your hand. You sit enthroned over the flood — enthroned as king forever.
We are like a dream, like dust swept off the street in a torrent.
But you, O God, are mightier than the thunders of many waters, mightier than the waves of the sea. It is our peril and our hope that you can do all things, and no purpose of yours can be thwarted.
O Lord, do not sleep through this storm. O Lord, let not the flood sweep over us, or the deep swallow us up. Rise up! And do what only you can do amid these winds and waves. Rebuke them, as you once did. When they have done your wise and needed work, let them not have one minute more of strength. Command them, O Christ, to cease, we pray. And make a holy calm. For you are God, all things are your servants.
And give us ears, O God. Your voice, O Lord, is over the waters; the God of glory thunders, the Lord, over many waters. The voice of the Lord is powerful; the voice of the Lord is full of majesty. O God, forbid that we would not give heed.
Open our ears, you who once brought Job to humble silence, announcing from the whirlwind who you are, and that, when all is lost, the story then unfolds that in it all your purpose was compassionate and kind.
Whether we sit waste deep in the water of our Texas homes, or wait, uncertain, with blankets on a church pew, or nail the plywood to our Florida shop, or sit secure and dry a thousand miles from any sea, teach us, in mercy, what we need to learn, and cannot any other way.
And woe to us who, far away from floods, would point our finger at the sufferer and wonder at his greater sin, forgetting how the voice of Jesus rings in every tragedy: "Do you think that they were worse offenders? No, I tell you; but unless you repent, you will all likewise perish." The very word of God to all Americans.
And now, O Lord, unleash the common grace of kindness from a million hearts and bank accounts, and grant as great a mercy in rebuilding as you once gave verdict to destroy. Restrain, O God, the evil hearts of those who would bring sorrow upon sorrow by looting what is left behind, or exploiting loss for private gain.
And in your church awaken this: the truth that you once gave yourself for us that we might be redeemed, not first from floods, but sin and lawlessness. That you once died, not first to put us out of peril, but to make us pure. Not first to spare us misery, but make us zealous for good deeds. And so, O mighty Christ, unleash from us another flood — the blood-bought passion of your people not for ruin, but for rebuilding lives and homes.
O Father, awaken every soul to see where we have built our lives on sand. Show us from every storm the way to build our lives on rock. Oh are you not our rock! Out fortress our deliverer, our God in whom we take refuge, our shield, and the horn of our salvation, our stronghold. How great the fall of every life built on the sand of human skill!
"All revival begins, and continues, in the prayer meeting. Some have also called prayer the "great fruit of revival." In times of revival, thousands may be found on their knees for hours, lifting up their heartfelt cries, with thanksgiving, to heaven."
~ Henry Blackaby
"There are parts of our calling, works of the Holy Spirit, and defeats of the darkness that will come no other way than through furious, fervent, faith-filled, unceasing prayer."
"To be a Christian without prayer is no more possible than to be alive without breathing."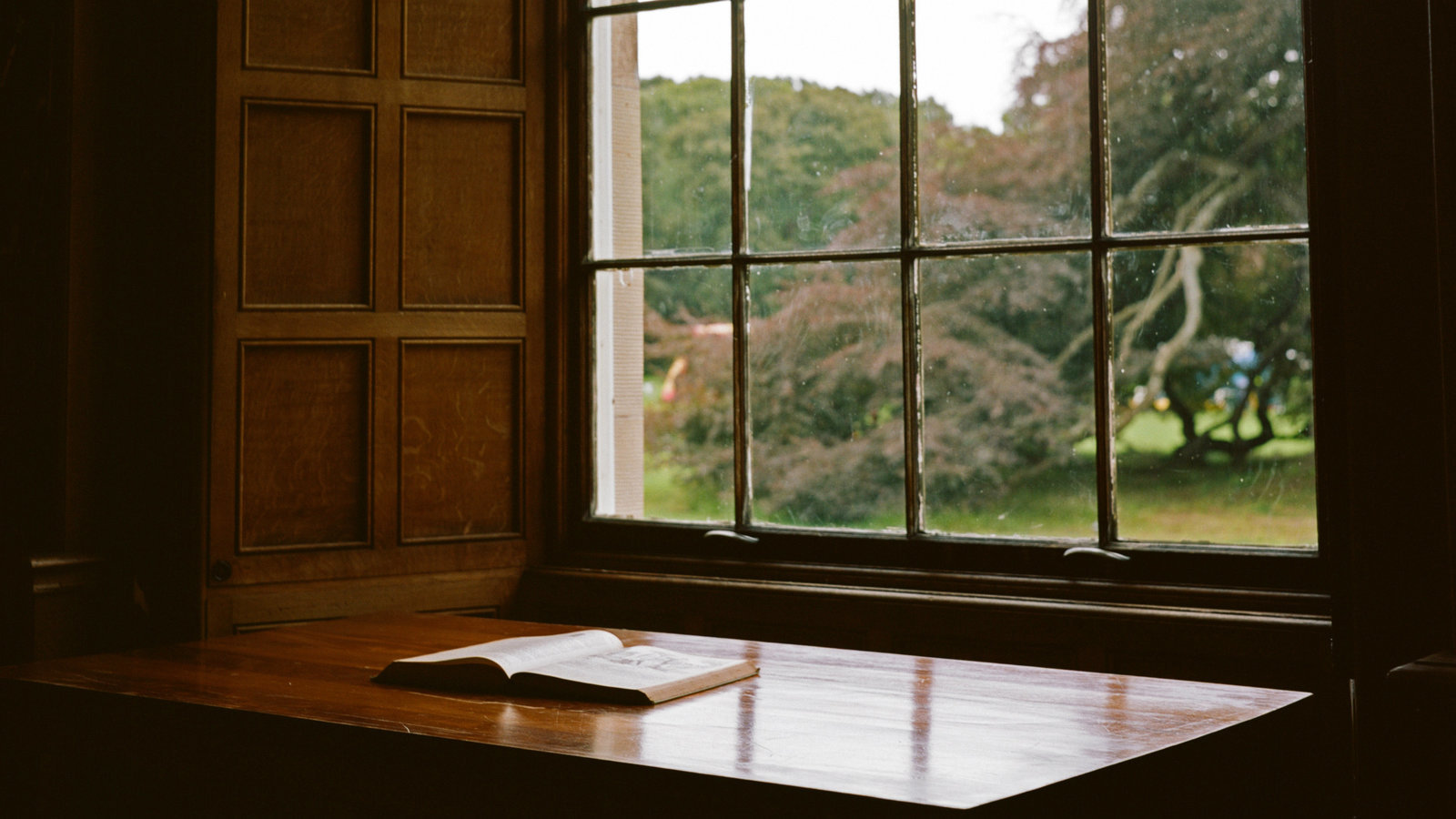 Open my eyes, that I may behold wondrous things out of your law. (Psalm 119:18)
All of us know what it is like to read without seeing "wondrous things."
We have stared at the most glorious things without seeing them as glorious. We have seen unspeakable love without feeling loved. We have seen immeasurable wisdom and felt no admiration. We have seen the holiness of wrath and felt no trembling. Which means we are seeing without seeing (Matthew 13:13).
This is why we must weave the thread of God-dependent prayer into our reading: "Show me your glory" (Exodus 33:18). God has made plain that the path to seeing his peculiar glory is prayer. How much light have we forfeited by failure to pray over the word we are reading! "You do not have, because you do not ask" (James 4:2).
Glory Shines in the Meaning
True understanding of the apostolic word is a free gift of God. We do not find it on our own. It is given. That is why we pray, "Give me understanding." But the divine gift of understanding does not nullify our natural effort to understand the Bible. We see this in 2 Timothy 2:7: "Think over what I say, for the Lord will give you understanding in everything."
When we pray for God to show us his glory in the Scripture, we are not asking him to bypass the meaning of the text, but to open the fullness of the author's meaning. Therefore, in our quest to see and savor the glory of God in Scripture, we pray for his help to grasp the basic meaning of the words. Glory does not hover over the text like a cloud to be seen separately from what the authors intended to communicate. It shines in and through what they intended to communicate — their meaning.
Even this is not quite the way to say it, because the glory is part of what they intended to communicate. But I think it is helpful to distinguish the basic meaning of a passage, on the one hand, and the worth and beauty of the message, on the other hand. I know they are not really separable. And both are part of what the author wants us to experience. Perhaps an illustration will help us see why I think the distinction is important, and how it relates to prayer.
Heaven or the Countryside?
In Philippians 1:23, Paul says, "My desire is to depart and be with Christ, for that is far better." Suppose some careless reader knew that Paul was in Rome and assumed Paul meant that his desire was to depart from Rome and be with Christ in a more rural, peaceful place than the dangerous urban center of the empire. And suppose the reader feels that this is a wonderful thought, full of sweet implications about the value of nature and peacefulness for the soul's refreshment.
Well, he would be wrong. First, this careless reader got the basic meaning wrong. Paul did not intend to say anything about departing from Rome to the countryside, or about the value of rural peacefulness. He intended to say that he desired to depart this life and be with Christ in heaven. So our reader simply missed Paul's intention.
But it gets worse. On the basis of the wrong meaning, this careless reader also saw a kind of glory that was not there. He felt a sweetness about peaceful, rural living for the refreshment of the human soul. That feeling has no basis in this text. He has seen something he would call glorious or wonderful. But the glory and the wonder are not there.
The point of that illustration is this: when the psalmist prayed, "Open my eyes, that I may behold wondrous things out of your law" (Psalm 119:18), he did not mean that the sight of wonders could skip the natural process of careful reading. Therefore, prayer does not take the place of careful interpretation. Prayer serves careful interpretation. We pray not just for the sight of glory, but for the help in grasping the meaning through which the glory shines.
The way God illumines the text is by showing what is really there. This means that when we want to make a case for how we understand a text, we must show what is really there. One good, solid grammatical argument for what the text means outweighs every assertion that the Holy Spirit told me the meaning. The reason that statement is not irreverent is that it takes more seriously the glorious work of the Holy Spirit in inspiring the grammar than it does the subjective experiences of an interpreter who ignores it.
Prayer Improves Every Method
However we describe the levels of a text's meaning, prayer is fruitful at every level. God not only opens the eyes of our heart to see his glory; he also guides us providentially in the whole process of interpretation — even the most natural parts. He is sovereign over all of it. He governs every part of our textual observation or thinking or research. Jesus said that not a sparrow falls to the ground apart from our heavenly Father (Matthew 10:29). So it is with Bible reading. We do not make the smallest discovery without God's providential guidance.
So we should be praying for God's guidance repeatedly during the entire process of reading and studying the Bible. The number of things you could pray for to help you see what is in the Scripture is as great as the number of strategies for getting insight. God can make all of them more fruitful, if we ask him. This would include:
Prayer to help you pay close attention to all the features of a text.
Prayer to guide you to notice parts of the text that are especially illuminating.
Prayer to lead you to other passages in the Bible that would shed light on the one you are reading.
Prayer to lead you to other books or sermons or lectures that would be useful in shedding light on some problem you have run into.
Prayer for experiences, or a reminder of experiences you've had, that would make what you are reading more real.
Prayer for friends who could study the Bible with you and help you see things you haven't seen.
Prayer against any sinful habits or inclinations that might blind you to a part of Scripture you would find uncomfortable.
Prayer that as you write the text down in your journal, you would notice things you missed in simply reading.
Anything that helps you pay closer attention to what is actually written, pray about this. Ask God to make it more illuminating than it would be without his help.
"To get nations back on their feet, we must first get down on our knees."
"Meanwhile, little people like you and me, if our prayers are sometimes granted, beyond all hope and probability, had better not draw hasty conclusions to our own advantage. If we were stronger, we might be less tenderly treated. If we were braver, we might be sent, with far less help, to defend far more desperate posts in the great battle."
~ C. S. Lewis (1898-1963), The Efficacy of Prayer