You are currently browsing the tag archive for the 'how to pray' tag.
"…prayer is the means that God has appointed for our receiving mercy, and obtaining grace to help in time of need." 
~ R. A. Torrey, How to Pray (1900), 15.
"If we then are to have fellowship with Jesus Christ in his present work, we must spend much time in prayer; we must give ourselves to earnest, constant, persistent, sleepless, overcoming prayer." 
~ R. A. Torrey, How to Pray (1900), 14.
"All the mighty men (and I will add women) have been men (and women) of prayer. They have differed from one another in many things, but in this they have been alike."
~ R. A. Torrey, How to Pray (1900), 11
"Why is it," both ministers and churches are asking, "that the church of Christ makes so little headway against unbelief and error andn sin and worldliness?" Once more we hear God answering, "Neglect of prayer. You have not because you ask not."
~ R. A. Torrey, How to Pray (1900), 10.
"The secret of success in Christ's Kingdom is the ability to pray."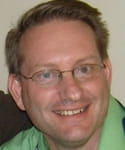 As we anticipate gathering together as Your people for the purpose of worship, tomorrow morning, we pray Your name will be glorified and Your will accomplished in our hearts and the hearts of all those who worship You through Jesus Christ.
Lead us to the Rock, Redeemer, and Refuge. Lift our thoughts to the Rock so that we may trust in Your strength (Psalm 19:14). Touch the affections of our hearts so that we, the household of God, will grow in our love for our Redeemer, Jesus Christ, who is the Chief Cornerstone (Ephesians 2:20). Hide us in the shelter of Your wings as we listen to Your promises (Psalm 61:1-4).
Make us responsive to the Holy Spirit as You seek worshipers to draw near in spirit and truth. May the Holy Spirit who indwells us stir us up in our inner person to praise You with every part of our being (Psalm 138:1). Lord, reveal our hidden sins or hypocrisy so that we may repent and worship in truth, purity, and faith (Psalm 24:3-6).
Fill the pastor-preacher with the Holy Spirit's power. Lord, it is You who enables a mere man to preach with clarity, conviction, and boldness as the forces of Hell wage war against him (Ephesians 6:10-20). Fill his heart with love and compassion for those to whom he preaches so that his preaching will edify and equip believers with grace and truth, and plead with unbelievers to embrace Christ (Ephesians 4:12; 2 Corinthians 5:20).
For the rest of the post…
"Beware in your prayers, above everything else, of limiting God, not only by unbelief, but by fancying that you know what He can do. Expect unexpected things 'above all that we ask or think.'"
"We know who we are praying to only if we learn it in the Bible. And we know how we should be praying only by getting our vocabulary from the Bible. None of this should be a surprise, since we see this basic dynamic played out in the development of every new human being."
~ Timothy Keller, Prayer: Experiencing Awe and Intimacy with God, 54-55.