You are currently browsing the tag archive for the 'how to pray' tag.
"The secret of success in Christ's Kingdom is the ability to pray."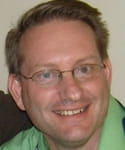 As we anticipate gathering together as Your people for the purpose of worship, tomorrow morning, we pray Your name will be glorified and Your will accomplished in our hearts and the hearts of all those who worship You through Jesus Christ.
Lead us to the Rock, Redeemer, and Refuge. Lift our thoughts to the Rock so that we may trust in Your strength (Psalm 19:14). Touch the affections of our hearts so that we, the household of God, will grow in our love for our Redeemer, Jesus Christ, who is the Chief Cornerstone (Ephesians 2:20). Hide us in the shelter of Your wings as we listen to Your promises (Psalm 61:1-4).
Make us responsive to the Holy Spirit as You seek worshipers to draw near in spirit and truth. May the Holy Spirit who indwells us stir us up in our inner person to praise You with every part of our being (Psalm 138:1). Lord, reveal our hidden sins or hypocrisy so that we may repent and worship in truth, purity, and faith (Psalm 24:3-6).
Fill the pastor-preacher with the Holy Spirit's power. Lord, it is You who enables a mere man to preach with clarity, conviction, and boldness as the forces of Hell wage war against him (Ephesians 6:10-20). Fill his heart with love and compassion for those to whom he preaches so that his preaching will edify and equip believers with grace and truth, and plead with unbelievers to embrace Christ (Ephesians 4:12; 2 Corinthians 5:20).
For the rest of the post…
"Beware in your prayers, above everything else, of limiting God, not only by unbelief, but by fancying that you know what He can do. Expect unexpected things 'above all that we ask or think.'"
"We know who we are praying to only if we learn it in the Bible. And we know how we should be praying only by getting our vocabulary from the Bible. None of this should be a surprise, since we see this basic dynamic played out in the development of every new human being."
~ Timothy Keller, Prayer: Experiencing Awe and Intimacy with God, 54-55.
March 22, 2016
---
We're straining to make "Holy Tuesday" special, aren't we? On Palm Sunday we hail our King, on Maundy Thursday we relish in the obedience of Jesus, on Friday we commemorate his death, and on Sunday we celebrate new life and victory and the death of death.
But Tuesday? If we sit in this Tuesday for a moment, long enough for our ears to stop ringing from the celebration of Palm Sunday, Tuesday may grab us by the collar and give us something unexpected — something only Holy Tuesday can give.
Jesus is teaching theology in Jerusalem each day this week, and Tuesday is "Eschatology Day." The temple will be destroyed (Luke 21:5–9), there will be many terrible apocalyptic events (Luke 21:10–24), Jerusalem will fall, the people will suffer twisted violence, families will be ripped apart. "There will be . . . people fainting with fear" (Luke 21:25–26).
Jesus breaks the fourth wall, reaches out of the pages of Scripture, grabs our jaw, and forces us to look at him: "But watch yourselves lest your hearts be weighed down with dissipation and drunkenness and cares of this life" (Luke 21:34).
Tuesday's Odd Gift
And then. Tuesday gives us its peculiar gift,
Every day he was teaching in the temple, but at night he went out and lodged on the mount called Olivet. And early in the morning all the people came to him in the temple to hear him. (Luke 21:37–38)
Jesus and the disciples were walking straight toward the jagged cleft of tragedy. They were running into trauma, into chaos, into sadness, into the hungry jaws of their cruel weekend. Certainly Jesus would be consumed with the busyness of his final week of life. But oddly, he chooses to commute to a place that is later said by Luke to be "a Sabbath day's journey away" (Acts 1:12). Jesus didn't get an apartment in the city. He didn't room at the conference center. Even though he taught "early in the morning," he chose to commute to do his common work from an inconvenient and an uncommon place. Why?
Jesus spent his Tuesday night on Olivet. Actually, Jesus went to Olivet every night. But it is in telling us about his Tuesday that Luke tells us his sleeping arrangements "at night." Jesus elected this commute — even though it's long enough, and even though he teaches early, and even though he faces certain death in a matter of days.
That Tuesday gives us three reels of lost footage on the life of Jesus.
Tuesday's Pictured Hope
Imagine travelling back in time to June 5, 1944 — the day before the Invasion of Normandy Beach — and standing on the beach. Feel the sand in your toes. Look out over the Atlantic Ocean, at the sunset. Turn and look at the German armaments and weaponry behind you. Tomorrow, this is where it will happen. This is where history will turn, at the cost of thousands of lives. Today, it is just a protected beach. But tomorrow, it will change the course of history.
Olivet is the eschatological Normandy: "On that day his feet shall stand on the Mount of Olives that lies before Jerusalem on the east. . . . Then the Lord my God will come, and all the holy ones with him" (Zechariah 14:4–5). This is where Jesus chooses to overnight. You can envision Jesus, teary-eyed, looking into the stars. This is all worth it. One day, I'll come from there, and I'll have my beloved with me. Ah yes, my sheep, my holy ones, my bride.
It is remarkable what quietly happens here at Olivet. The "last thing" that Jesus did on his last day of earthly eschatology teaching (Tuesday) is fall asleep on the very mount to which one day he will return. And Luke, for reasons we can imagine, finds that important to include — Jesus camps on what will be God's own epic conflict with Satan. He returns, night after night: "but at night he went out and lodged on the mount called Olivet" (Luke 21:37).
Tuesday's Practiced Peace
Jesus must have drawn strength from Olivet. Luke later appeals to Jesus's commute as the habit that spins him into prayer in Gethsemane,
He came out and went, as was his custom, to the Mount of Olives, and the disciples followed him. And when he came to the place, he said to them, "Pray that you may not enter into temptation." And he withdrew from them about a stone's throw, and knelt down and prayed. (Luke 22:39–41)
Olivet was the place to which Jesus retired to find hope in God. It was the place where it was all going to end.
Years ago, an old saint shared with me twelve prayer principles from the life of Jesus Christ. It made such a difference in my personal prayer life. There are only 17 references to Jesus praying and most of them are in the book of Luke.
1.  The principle of ILLUMINATION.
Luke 3:21-22 says, "When all the people were being baptized, Jesus was baptized too.  And as He was praying, heaven opened and the Holy Spirit descended upon Him in bodily form like a dove.  And a voice came from heaven, 'You are My Son whom I love.  With You I am well pleased."  The setting here was Jesus' baptism and this is the first recorded example of Jesus' praying and we see in the book of Luke three results of His praying.
Heaven opened up.
The Holy Spirit came down.
The Father spoke.
These are three results when we make contact with God in our prayers. Symbolically, heaven opens up and we receive God's blessing. The Holy Spirit fills our lives afresh. And the Father speaks to us. If you'd like to know the Spirit's power in your life, if you'd like God to speak to you, you must practice the prayer life of Jesus.
2.  The principle of ISOLATION.
Luke 5:16 says, "Jesus often withdrew to lonely places and prayed." "Often" means it was His habit. He did it in places where He was all by Himself. I believe this is absolutely essential. We need to spend time alone with God everyday. Jesus returned again and again to a lonely place. Find that place where you can get alone with God, where you can be isolated and pray aloud and let God speak to you.
3.  The principle of CONCENTRATION.
Luke 6:12 says, "In those days Jesus went out on the mountainside to pray and He spent the night praying to God." Notice it says, "He spent the night…" Some of the greatest lessons of my prayer life have been nights that I have spent in prayer. My decision to marry my wife was made in a prayer meeting all night with one other person. Sometimes when I pray it takes just a few minutes for me to get my thoughts collected. Sometimes it takes a long time for me to even get in the mood. I've found that it's important to spend extended blocks of time with God so that you can concentrate on what He wants you to do and His will for your life.
4.  The principle of INSULATION.
The Bible says, "Once when Jesus was praying in private, the disciples were with Him." Notice that the disciples were with him but He still found time for personal prayer. This is an important principle because there's not always time to get alone by yourself. There are times when you can't be isolated. I think of this as kind of an incubator verse. Babies can be in the middle of a busy hospital but they can be incubated in a situation that protects them from the hustle and bustle around them. Sometimes I find as a pastor I just can't get alone, but I can have an attitude of isolation or insulation and I can be silent even in the middle of a traffic jam. My prayer can overcome the interruptions when I put myself in an attitude of insulation.
5.  The principle of TRANSFORMATION.
We find this in Luke 9:28-29. "He took Peter, John and James with Him and went up on a mountain to prayer. As He was praying the appearance of His face changed and His clothes became as bright as a flash of lightening." Prayer changes you. Do you think it's possible to spend so much time with God that when you come away your face shows it?
2 Corinthians 3:18 says, "We all with unveiled faces behold the glory of the Lord." As we look on Him "We are transformed from one degree to another." The word in that passage is the word  katoptrizo. It's the only time that word is used in the entire Bible. It means, "to seriously look at, to contemplate, to meditate, to gaze on like somebody gazing in a mirror." As we gaze on the word, as we reflect on the word, like a mirror reflects, we become more and more like Christ. And we're transformed.
6.  The principle of EXEMPLIFICATION.
Luke 11:1 says, "One day Jesus was praying in a certain place and when He finished one of His disciples said to Him, 'Lord, teach us to pray just as John taught his disciples.'" Notice it does not say, "Teach us how to pray," which is often misquoted. It says "Teach us to pray." I would suggest that this is a dangerous prayer to pray. We should not pray this request unless we really mean it, because God will often use trials and hardships and difficulties to teach us to pray.
7.  The principle of PRESERVATION.
In Luke 22:31-32 Jesus says, "Simon, Simon. Satan has asked to sift you as wheat but I have prayed for you, Simon, that your faith may not fail. When you have turned back, strengthen your brothers." This is a prayer of protection. We don't just believe in prayer, we believe in God. Jesus not only saves you but He prays for you. Robert Murray McCheyne once said, "If I could hear Christ praying for me in the next room, I would not fear a million enemies." God is praying for us right now. Jesus is seated at the right hand of the Father making intercession for us.
8.  The principle of PREPARATION.
In Luke 22:42 Jesus prays "Father, if You are willing, take this cup from Me. Yet not My will but Yours be done." Notice the change in this prayer. First, He said, take it away from Me. Then He said, "Lord, leave it." He prayed earnestly. Why? Because He knew He would be facing in the next few hours the greatest trial of His life and He didn't want to approach it prayerlessly.
"If you don't pray often, you won't gain a love for praying. Prayer is work, and therefore it is not very appealing to our natural sensibilities. But the simple rule for prayer is this: Begin praying and your taste for prayer will increase. The more you pray, the more you will acquire the desire for prayer, the energy for prayer, and the sense of purpose in prayer."
~ 
Leslie Ludy
,
Wrestling Prayer
"The best prayers have often more groans than words."
How often have we prayed something like, "O Lord, be with cousin Billy now in a special way"? Have we stopped to consider what it is we're requesting? Imagine that you are a parent who is preparing to leave your children with a babysitter. Would you dream of saying, "O Betsy, I ask you now that you would be with my children in a special way?" No way. You would say, "Betsy, the kids need to be in bed by 9 pm. They can have one snack before their baths, and please make sure they finish their homework. You can reach us at this number if there's any problem. Any questions before we go?" We are very specific with our requests and instructions for our babysitters. We want them to know specifics. It should be no different with prayer.