You are currently browsing the tag archive for the 'Holy Spirt' tag.
"Without the Spirit of God, we can do nothing. We are as ships without wind. We are useless." – Charles Spurgeon
"I believe it is impossible for any Christian to be effective either in his life or in his service unless he is filled with the Holy Spirit who is God's only provision for power."– Henrietta C. Mears
Revivals and awakenings are times of great outpouring of God's Spirit. By definition they are excessive. It is like Christmas. And while the idea is appealing, Christmas doesn't happen every day. In fact, life would be quite bizarre, excessive, and unbalanced if it did.
If we attempt to make the excessive nature of revivals normative, it can lead to an imbalance in our life, our walk with God, and particularly our understanding of the Holy Spirit's ministry in us. Historically, it has at times done all of these. So, to gain all of the spiritual blessings of praying for, anticipating, and experiencing revival, while eliminating the negative side-effects of extremism, we want to review what the Spirit-filled life is.
Believers Are All Indwelt by the Spirit
When you became a Christian, Christ indwelled you through the person of the Holy Spirit. I know neither the how nor the where, but I do know that the Holy Spirit's indwelling presence carries with it the assurance of our salvation. "Having believed, you were marked in him with a seal, the promised Holy Spirit, who is a deposit guaranteeing our inheritance until the redemption of those who are God's possession" (Ephesians 1:13-14).
We are now God's possession, and the Holy Spirit is, in effect, the down payment on His purchased property—that would be you. Like the idea expressed through the marriage ceremony, receiving Christ is a one-time decision. We don't awake each morning to a fresh need to say, "I do"; once was enough. Having received Christ, we became children of God. "To all who received him, to those who believed in his name, he gave the right to become children of God" (John 1:12).
In theory, I could tell my parents that I no longer wished to be in their family, but I can never change the reality that I am their son. It's an established fact on the basis of my birth. I can sever our fellowship but not our relationship. And as there was not one thing we did to earn our salvation, so there is nothing we can ever do to lose it—we are eternally Christ's. But the Holy Spirit is more than simply an assurance of our salvation. It is through the Spirit that God enables and empowers us to live the Christian life.
The Spirit Comes to Glorify Christ
As we experience the blessings of the Spirit, we can lose sight of Jesus—and we never want to do that. We need to remember that the Spirit works in us to glorify Christ.
"When he, the Spirit of truth, comes, he will guide you into all truth. He will not speak on his own; he will speak only what he hears, and he will tell you what is yet to come. He will bring glory to me by taking from what is mine and making it known to you" (John 16:13-14).
The Spirit-filled life is the Christ-centered, Christ- directed, life.
Walking with the Spirit
Walking is a process and not an event.1 This is how the event of revival can throw off our thinking concerning the Spirit- filled life. Clearly there are events, moments in time, when God empowers us in a special way; that's what revival is. But the normative Christian life is predominantly a process, a walk. And the Spirit's influence in our lives is typically not an overwhelming, overpowering presence but a more subtle influence. If we get an overpowering experience—Score! Icing on the cake! Christmas morning! It's an additive, but not essential, blessing.
The normative Christian life is not an overpowering event but is daily seeking to do those things that increase the Spirit's influence and decrease the hindrances to that influence. So how, exactly, does the Holy Spirit exert control and influence over our lives, and what is our role in the process? Perhaps the most helpful passage in Scripture for answering these questions is this one in Paul's letter to the Ephesians:
Be very careful … how you live—not as unwise but as wise, making the most of every opportunity, because the days are evil. Therefore do not be foolish, but understand what the Lord's will is. Do not get drunk on wine, which leads to debauchery. Instead, be filled with the Spirit. Speak to one another with psalms, hymns and spiritual songs. Sing and make music in your heart to the Lord, always giving thanks to God the Father for everything, in the name of our Lord Jesus Christ. (Ephesians 5:15-20)
One is compelled to ask, "What does getting drunk on wine have to do with being filled with the Spirit?" Well, obviously they are opposite alternatives, but they must share some base of similarity, or else why couple them together? The link between them, or the similarity they share, is in the idea of influence. They are both foreign entities that, when internalized, influence our behavior.
In fact, this is not the only time Scripture places them side by side. In the coming of the Holy Spirit, it was suspected that the Spirit-filled believers "had too much wine" (Acts 2:13), because of the similarity of influence.
Of course, there are many important differences between alcohol and the Holy Spirit. Alcohol's influence leads to greater enslavement, while the Spirit gives great freedom. Alcohol eclipses our personality, while the Spirit reanimates it. And Satan uses alcohol to control us as God controls us through the Spirit. Still, alcohol provides an example of a foreign influence (albeit a bad one) that can affect our will and behavior.
As demonstrated by alcohol, control is always a question of degrees. There are things we can do that hinder the Spirit's influence and things we can do to increase sensitivity to the Spirit's leading. This is at the heart of walking in step—or being filled—with the Spirit. (The word "filled" means filled like a sail, not filled like a cup. When we think about the sail metaphor, we rightly think about adjusting ourselves to catch the existing wind of the Spirit. When we think about filling a cup, we wrongly think about increasing the amount of the Spirit like pouring in more of a drink.)
So, what constitutes the Spirit-filled life? What leads to the Spirit having maximum influence over our lives? This is not comprehensive, but what follow are the primary vehicles affecting the Spirit's influence upon our thoughts, heart, will, and emotions.
Lordship
How does one become more drunk? (Or should I say drunkerer?)
A Saturday Night Prayer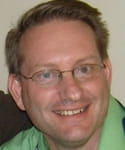 Paul Tautges
Paul Tautges serves as senior pastor at Cornerstone Community Church in suburban Cleveland, Ohio, having previously past
…More
Lord of the Church,
As we anticipate gathering together as Your people for the purpose of worship, tomorrow morning, we pray Your name will be glorified and Your will accomplished in our hearts and the hearts of all those who worship You through Jesus Christ.
Lead us to the Rock, Redeemer, and Refuge. Lift our thoughts to the Rock so that we may trust in Your strength (Psalm 19:14). Touch the affections of our hearts so that we, the household of God, will grow in our love for our Redeemer, Jesus Christ, who is the Chief Cornerstone (Ephesians 2:20). Hide us in the shelter of Your wings as we listen to Your promises (Psalm 61:1-4).
Make us responsive to the Holy Spirit as You seek worshipers to draw near in spirit and truth. May the Holy Spirit who indwells us stir us up in our inner person to praise You with every part of our being (Psalm 138:1). Lord, reveal our hidden sins or hypocrisy so that we may repent and worship in truth, purity, and faith (Psalm 24:3-6).
Fill the pastor-preacher with the Holy Spirit's power. Lord, it is You who enables a mere man to preach with clarity, conviction, and boldness as the forces of Hell wage war against him (Ephesians 6:10-20). Fill his heart with love and compassion for those to whom he preaches so that his preaching will edify and equip believers with grace and truth, and plead with unbelievers to embrace Christ (Ephesians 4:12; 2 Corinthians 5:20).
"The church of Jesus Christ was birthed as a world-changing force at a prayer meeting. In that upper room in Jerusalem on the day of Pentecost, as the small group of disciples was gathered to pray continually and wait on God to send the gift of the promised Holy Spirit" (Acts 1.4-5; 14).
~ Andrew M Davis, Revitalize,94