You are currently browsing the tag archive for the 'holy spirit' tag.
"Any man that is saved and sanctified
can feel the fire burning in his heart,
when he calls on the name of Jesus"
–William J. Seymour
"Groanings which cannot be uttered are often prayers which cannot be refused."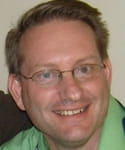 As we anticipate gathering together as Your people for the purpose of worship, tomorrow morning, we pray Your name will be glorified and Your will accomplished in our hearts and the hearts of all those who worship You through Jesus Christ.
Lead us to the Rock, Redeemer, and Refuge. Lift our thoughts to the Rock so that we may trust in Your strength (Psalm 19:14). Touch the affections of our hearts so that we, the household of God, will grow in our love for our Redeemer, Jesus Christ, who is the Chief Cornerstone (Ephesians 2:20). Hide us in the shelter of Your wings as we listen to Your promises (Psalm 61:1-4).
Make us responsive to the Holy Spirit as You seek worshipers to draw near in spirit and truth. May the Holy Spirit who indwells us stir us up in our inner person to praise You with every part of our being (Psalm 138:1). Lord, reveal our hidden sins or hypocrisy so that we may repent and worship in truth, purity, and faith (Psalm 24:3-6).
Fill the pastor-preacher with the Holy Spirit's power. Lord, it is You who enables a mere man to preach with clarity, conviction, and boldness as the forces of Hell wage war against him (Ephesians 6:10-20). Fill his heart with love and compassion for those to whom he preaches so that his preaching will edify and equip believers with grace and truth, and plead with unbelievers to embrace Christ (Ephesians 4:12; 2 Corinthians 5:20).
For the rest of the post…
"Real revival does not begin with joyous singing. It begins with conviction and repentance on the part of Christians."     
"Revival is an infusion of new spiritual life imparted by the Holy Spirit to existing parts of Christ's body."
"Oh for a great and general revival of true religion…Let us pray for such a visitation of the Holy Ghost with our whole souls. It is not only desirable, it is essential; we must either be revived by the Lord Himself, or the churches will descend until error and ungodliness swallow them up. This calamity shall not happen but only divine grace can avert it."
"Yes, even as we reside as sin-filled people in a sin-sick world, God offers us the Holy Spirit to watch over our lives in ways we don't expect or deserve. Inviting his empowering presence, however, is a matter of the will and a reflection of the heart. If we deliberately avoid or reject his presence his presence, he will flee from us. It is our daily choice to invite him in–come, Holy Spirit!
by Bill Muehlenberg
Revival is the need of the hour. All true Christians long for and pray for revival. Without sweeping revival we are in very dire straits. And it is certainly true that we NEED revival far more than what we need to read about revival. But offering helpful works on revival can help us to get more of a hunger and a thirst for genuine revival.
Charles Haddon Spurgeon to a group of pastors…
"Your work, brethren, is to set your church on fire…Keep up the fire within, and add fresh fuel to give a more fervent heat."