You are currently browsing the tag archive for the 'desiring god' tag.
Guest Contributor
Article by Jonathan Leeman
Modern people love love. How many romance movies and love songs could we name? Love sells. Love is enticing. We devote a holiday to it every February, and our children give each other stale heart-shaped candies in celebration. Yet, what is love? The world tries to show us love one way; God, another.
The world draws our eyes into the bedroom — at least these days it does. Love finds its pinnacle in a bed, says Western culture: two lovers embracing, staring into one another's eyes, having cast off the world, enjoying all the delights of togetherness. The camera need not turn to parents or to children. It's Wesley and Princess Buttercup (The Princess Bride) living happily ever after. The couple is the center of the universe. Love in this first picture is finding whomever or whatever completes me. It depends on self-discovery and self-definition, and consummates itself in self-expression and self-actualization.
This is love as Westerners have understood it at least since novels and poetry of the eighteenth and nineteenth century capital "R" Romantics. Nathaniel Hawthorne's Scarlet Letter is typical. A man and a woman love one another. The laws of society and religion stand in the way. The man, a pastor, is crushed by those laws. But the woman casts them off and discovers true freedom and life.
Love as a Black Hole
That's been the great American love story ever since: him and her, or him and him, or her and her against society, against mom and dad, against religion, against the world. Love doesn't judge, we say. Love sets free. You can justify anything these days by pointing to love. "If they really love each other, then of course we should accept . . ." "If God is loving, then surely he wouldn't . . ." Heart plus heart equals marriage, declares the bumper sticker. Never mind the fact that such love imposes its own judgments and enacts its own laws."The world isn't interested in the God who is love. It's interested in love as god."
Yet a brand of love that shines the spotlight exclusively on the couple in bed, divorced from all other relationships, perhaps intentionally childless, perverts biblical love into something barren and stagnant. It's a universe that eventually collapses inward on itself, like a black hole.
We might even say that Romanticism's story of love can't help but culminate in homosexuality, where the self seeks to complete and complement itself only in itself, its mirror image, two tabs colliding, two positively charged ends of two magnets, incapable of uniting or creating a new life. The rallying cry of "diversity" celebrates the ironic lack thereof in a same-sex partnership.
The world isn't interested in the God who is love. It's interested in love as god. Which is just another way of saying that it's interested in love of self because self is god.
Love Grows and Fulfills
The Bible also has an answer to worldly self-love. It offers a picture of love, or rather, several. It, too, starts with a bed. Adam beholds Eve and calls her bone of his bone and flesh of his flesh. They, though two, become one.
Yet the camera pans back, and we discover that that bed is set in a garden, where the couple's union produces a world of rose bushes and apple orchards and a mess of children's shoes by the front door and swing sets and skyscrapers. Biblical love, it would seem, involves an expanding universe. It's not stagnant like a bed all by itself. It has forward motion and a story to follow. It's generative. It's fruitful.
The Bible's camera pans back further still, ultimately taking in all creation, all history, and God himself. The first snapshots of love in the bed and the garden and the parent, snapshots available for viewing by all humanity, are meant to draw humanity's gaze upward to even more magnificent portraits of love.
Love Is Not God
Father, Son, and Spirit together provide perfect picture and definition of love. God is love, and that means all love is from him, through him, and to him.
In this picture, God is uppermost in his own affections. The Father most loves the Son and Spirit. The Son, the Father and Spirit. The Spirit, the Father and Son. He is not the monistic God of Islam, who, before the creation of his world, would have had no one to love and so could not be love. Our God is the one God in three persons, who, in eternity past, shared a perfect and infinite love among these three persons. Self-love and other-love, giving and receiving — somehow — merge in this God who is love.
God is love, and God most loves God because there is nothing better, nothing purer, nothing higher than God. The Father loves the Son for his righteousness, the Son loves the Father for his goodness, and the Spirit loves both for their glory. You cannot have the love of God without having all the other attributes of God's character — his righteousness, his goodness, and more.
Love doesn't exist somewhere out there in the universe independently of God. Rather, love is a personal quality of God. It is a description of his character. It's part and parcel of everything else about God.
That the World May Know
It turns out, however, that when God is uppermost in God's affections, the universe doesn't collapse; it expands, leading to another set of images of love. The divine Father seeks out a bride for his Son. When he finds her, he loves her with a covenantal love. It's like the wealthy man who loves the daughter-in-law not because of what she is in herself, but because she is now united to his son. "All this is yours and I am your father," the older man smiles to his daughter-in-law on her wedding day, pointing to the vast extent of his estate.
The groom's name, of course, is Jesus Christ. He doesn't say, "Her bone, my bone; her flesh, my flesh." Instead, he says, "Her sin, my sin; my righteousness, her righteousness" (2 Corinthians 5:21). God loves sinners, in other words, by drawing us into the sweep of his triune, God-centered love. So it's not just that God loves us. It's better than that. It's that God incorporates us into his love for himself — "so that the world may know that you sent me and loved them even as you loved me," as Jesus prayed to the Father (John 17:23). Once again, giving and receiving merge in the ultimate win-win.
True Love in America
A last picture of love can be spotted among God's people, the church. As we love one another as Christ loved us — mercifully, forgivingly, obediently — we show the world that we're his disciples (John 13:34–35). We show the world what true love looks like.
Inside the church, we help each other practice loving God, neighbor, even enemy. We help each other internalize his commandments — one of the most important indicators of our love — so that we too can become purveyors of heaven's life (1 John 5:3). We strategize to proclaim the greatest message of his love, the gospel (Romans 5:8).
Loving our fellow church members and our non-Christian neighbors means loving them with respect to God.
If you have more than two children, likely someone has asked you one of the more embarrassing and awkward questions: "Don't you know what causes those?"
At times I've wanted to answer, "No. Would you be willing to explain it to me?" But the truth is, as a mother of five living children and one that died in my womb, I do know what causes those little humans to exist. Just like I know what caused the person who asks such a question to exist. God does.
Often it isn't the children themselves that bother onlookers, but the impracticality of having so many that gets under their skin. They want to know if the kids share rooms, what the grocery bill is like, how we plan to manage college, and most importantly, why we would subject ourselves to so much work.
Queen of Heaven
The people of Judah were just as practical and pragmatic concerning children as people of today, but in an opposite, though just as idolatrous, way. The book of Jeremiah has some terrifying words for them. Jeremiah, God's chosen prophet, warns them over and over of their evil ways, but they are undisturbed. They defy his warnings,
"As for the word that you have spoken to us in the name of the Lord, we will not listen to you. But we will do everything that we have vowed, make offerings to the queen of heaven and pour out drink offerings to her, as we did, both we and our fathers, our kings and our officials, in the cities of Judah and in the streets of Jerusalem. For then we had plenty of food, and prospered, and saw no disaster." (Jeremiah 44:16–17)
The queen of heaven — that nonexistent goddess of fertility and love on whom God's people had set their hearts — was requiring offerings. What did she desire aside from their complete devotion? Drink offerings and fancy cakes with her face on them. The Lord called such idolatry and sacrifices an abomination (Jeremiah 44:4).
Elective Infertility
Picturing the women of Judah foolishly and sinfully baking cakes for their female fertility idol (Jeremiah 44:19) ought to stir our hearts and have us wondering where the finger should be pointed. If sacrifices of drinks and cakes to a false goddess of fertility kindled the Lord's anger to the point that he forbade Jeremiah to pray for the people (Jeremiah 7:16), then what must God think of a society that has made child sacrifice normal for the sake of elective infertility?
What must he think of a society that goes to such great lengths to do away with children, only to go great lengths to acquire other children when the time is right?
Many worship the false queen of heaven in her cloak of personal autonomy.
One of the most liberating discoveries of my life has been coming to find that God does not pursue his people through coercion but by winning us from the heart. True Christianity cannot be coerced. God works — through his word and his Spirit — from the inside out. The faith "once for all delivered to the saints" (Jude 3) is indeed at its heart a faith, not an action, as it advances not by the sword of coercion and military campaign, but by the sword of the Spirit and the movement of souls.
What God says to, and expects from, pastors tells us how he wins people. It's powerfully revealing. Church leaders are first and foremost sheep, and not above the flock. "Do not rejoice in this, that the spirits are subject to you," says the good shepherd, "but rejoice that your names are written in heaven" (Luke 10:20). And what Peter has to say about how pastors should serve is an insightful description of the heart of the everyday Christian life: "not under compulsion, but willingly, as God would have you; not for shameful gain, but eagerly" (1 Peter 5:2).
Linger with me over what it means for our faith not to be "under compulsion" or "for shameful gain," but willing and eager.
Not Under Compulsion
Where do we find compulsion in the New Testament? On the darkest day in the history of the world, Roman soldiers compelled a passerby, Simon of Cyrene, to carry Jesus's cross (Matthew 27:32; Mark 15:21). And three times in Galatians, Paul mentions false teachers trying to force Gentile Christians to do what they do not want to do, namely, be circumcised (Galatians 2:3, 14; 6:12). Roman soldiers and false teachers don't major on making appeals to the heart. They aim at external conformity, not the joy of faith (Philippians 1:25; 2 Corinthians 1:24). They seek to force or compel others to do what they don't want to do. But such is not the case with Christianity.
Rather, when Paul, as an apostle, could have commanded Philemon, he chooses instead, for love's sake, to appeal to him (Philemon 8–10). "I preferred to do nothing without your consent in order that your goodness might not be by compulsion but of your own accord" (Philemon 14). And when he invites the Corinthians to contribute to the relief of the impoverished saints in Jerusalem, he wants each person to "give as he has decided in his heart, not reluctantly or under compulsion, for God loves a cheerful giver" (2 Corinthians 9:7).
God wants us to be willing, not feel obligated. His people rejoice to give willingly, with their whole hearts, "offering freely and joyously" to him (1 Chronicles 29:9, 17). He wants our generosity to be "as a willing gift, not as an exaction" (2 Corinthians 9:5). It is "a willing spirit" that tastes the joy of his salvation (Psalm 51:12), and it is a glory to our King when his people "offer themselves freely" to his worship and service (Psalm 110:3). Christian faith cannot be forced. God wants to win us from within, and empower Christians by his Spirit to live willing, freely, from the heart.
Not for Shameful Gain
But "inside out" alone is not enough. Some desires of the heart are holy, righteous, and good; others are not. Whereas "compulsion" or "force" comes from the outside, the desire for "shameful gain" comes from within. So 1 Peter 5:2 is not just saying don't be forced from without, but also don't be driven from within by sinful (selfish) desires, but rather by righteous desire.
So, what does it mean to be motivated by shameless desire, instead of shameful? C.S. Lewis helps us with the nature of rewards and righteous desire in the Christian life:
There are rewards that do not sully motives. A man's love for a woman is not mercenary because he wants to marry her, nor his love for poetry mercenary because he wants to read it, nor his love of exercise less disinterested because he wants to run and leap and walk. Love, by its very nature, seeks to enjoy its object. (The Problem of Pain)
It is not enough that we would live simply from desire and willingness, and not compulsion and obligation. We want to live from righteous desire, not for shameful or sinful gain — desire that is fitting to its object. But don't think that means we do not live for gain!
Christmas gift giving can, and should, be a wonderful experience — but too often it's full of relational complexities instead of wonder. We all would want love to be the motivation behind our gifts, but if we're honest, other motivations often muddy the waters.
Like other people's expectations, for example. We often give gifts because we fear disappointing or offending others. We can feel obligated to give certain people a certain number of gifts at or above a certain financial threshold. Motivations like these distort Christmas gifts into appeasement offerings.
And then, of course, we have our own expectations. The kind and quantity of gifts we give others and expect from others can have more to do with us than them. Maybe we use gifts to recapture nostalgic Christmas experiences of our past, or to pursue ideal experiences we feel we've missed out on. Or maybe our gift exchanges have more to do with generational traditions than the real people we're giving to. Or maybe we errantly believe our value and others' value correspond to the expense or quantity of gifts we give and receive.
These motivational currents make for muddy Christmas waters, and they are strong in our culture. The powerful American Christmas economy is, I suspect, driven more by fear, obligation, manipulation, and personal preference than good will toward men.
To whatever degree this is true for us, it need not remain true for us. Change is possible, even this year. Gifts can once again become wonderful. For God has shown us a more excellent way.
God Shows Us How to Give Gifts
That more excellent way is found in the most famous verse in the Bible: "God so loved the world, that he gave . . . " (John 3:16). Stop there and linger for a moment. God so loved that he gave. God is revealing something profound here. What's the connection between love and giving? It is the very nature of love to give. And since God is love, it is the very nature of God to give (1 John 4:8). Love expressed is love given. Love given is true gift.
Now let's complete that most famous verse: " . . . that he gave his only Son, that whoever believes in him should not perish but have eternal life" (John 3:16). If love expressed is love given, supreme love expressed is supreme love given. If love given is true gift, supreme love given is the greatest of all true gifts.
You make at least a thousand decisions every single day, most of which you never think about, even for a second. That means if you are awake for sixteen hours each day (on average), you make a decision every minute — what you say or don't say, and how you say it; where you go or don't go, and how you get there; what you click or don't click; what you eat or drink or read or buy or listen to. A decision a minute is a conservative estimate.
Don't believe me? If you have a smartphone, you've logged a lot of the decisions you've made in the last 24 hours — messages texted, emails sent, podcasts listened to, calls ignored, apps opened, orders placed, tweets liked, sports scores checked — all decisions made. Our defaults are decisions — just decisions without intentionality. Even when we put off a decision, we've made a decision.
We don't want to think about life as one long series of millions of decisions, because then we're accountable for those decisions — if not to one another, then at least to God. But whether we acknowledge the decisions or not, we are making them, and we will be held accountable — even for every tiny, idle word (Matthew 12:36).
Our phones are not a peripheral part of our life anymore. They have become a personal LED billboard revealing who and what matters most to us. Our phone is a currency — like our money, our words, and our time — that helps us see what we love. And over time, it can help us shape what we love. Or, if we put off making proactive decisions with it, our phone can just as easily decide what we love.
Our smartphones are instruments of mass distraction. They've been engineered — decades now of study, testing, and marketing — to distract us. They have the power to derail our lives and undermine our priorities. Instead of taking us where we want to go, they more often hijack our plans and take us somewhere completely different.
It can be like riding a bus to work five days a week for a year, and then one day neglecting to ever get off the bus. We just ride around wherever the bus turns until it's time to go home again. Tony Reinke describes the process:
In the digital age, we idolize our phones when we lose the ability to ask if they help us (or hurt us) in reaching our spiritual goals. We grow so fascinated with technological glitz that we become captive to the wonderful means of our phones — their speed, organization, and efficiency — and these means themselves become sufficient ends. Our destination remains foggy because we are fixated on the speed of our travel. We mistakenly submit human and spiritual goals to our technological possibilities. This is reverse adaptation. (12 Ways Your Phone Is Changing You, 115)
Our phones used to be a means to relationship, a means to work, a means to ministry. The iPhone suddenly made the means an end — or perhaps better, a means to me.
Give Your Phone a Mission Statement
Have you ever thought about giving your phone a mission statement?
Like Disney: To be one of the world's leading producers and providers of entertainment and information.
Or ESPN: To serve sports fans wherever sports are watched, listened to, discussed, debated, read about or played.
Or Chipotle: To ensure that better food is accessible to everyone.
Or Instagram: To capture and share the world's moments.
The reason most of don't think about giving our phones a mission statement is that we never think about giving ourselves a mission statement. Unlike Disney, Chipotle, or Instagram, we don't think about life in those terms. We live and work and play, eat and drink, talk and watch without any definable or discernible sense of direction or purpose.
Without a clear sense of mission, we make decisions based on what we want in the moment — what feels right — not because the decision fulfills a purpose for us. We let our push notifications drive the bus.
Why Did God Make You?
So what will your mission statement be? You don't need to hire a marketing agency, or spend hours wordsmithing something. You can start with the simplest personal mission statement for all of life in the Bible: "Whether you eat or drink, or whatever you do, do all to the glory of God" (1 Corinthians 10:31). Is your smartphone helping you accomplish that?
It's not a rhetorical question. Do our phones tangibly help us make more of our one thousand daily decisions in a way that tells the world how much we love our God? Or do our phones eat up hundreds of those decisions with lesser things, distracting us from the amazing and thrilling mission God has given us?
If you are in Christ, God chose you, saved you, and made you his own blood-bought sons and daughters "to the praise of his glorious grace" (Ephesians 1:6). Paul goes on in the same paragraph to say that the one who works everything in the world according to his will has set aside an infinite and everlasting inheritance for you. Why? "To the praise of his glorious grace" (Ephesians 1:12). How do you know you'll make it to heaven and receive your inheritance? "In him you also, when you heard the word of truth, the gospel of your salvation, and believed in him, were sealed with the promised Holy Spirit, who is the guarantee of our inheritance until we acquire possession of it, to the praise of his glory" (Ephesians 1:13–14).
Saved to make God look glorious. Blessed to make God look satisfying. Kept to make God look worthy. Don't own a smartphone for anything less. Buy and carry a phone to enjoy and demonstrate the value of God. We don't make God glorious, or satisfying, or worthy, but our lives (and phones) will either say he is all those things, or not.
Put Your Phone on a Leash
Growing up, our phone sat on the kitchen counter. The cord reached five or six feet in any direction. If Mom or Dad needed a little privacy, they stretched the cord around the corner into the living room.
Back then, we only picked up our phone when we really needed it. Now, we almost never put our phones down, not even when we're talking to someone face to face. Our phones follow us literally everywhere we go — the front yard, the bedroom, the car, even the bathroom — a kind of twisted "upgrade" from the corded phone. Phones were once attached to walls; now we're attached to them — unless we force them to serve a higher purpose and a higher happiness.
Make your phone a means to relationship again, a means to ministry, a means to glory. Let the bright light on your screen go dim more often, so that you might "let your light shine before others, so that they may see your good works and give glory to your Father who is in heaven" (Matthew 5:16).
If we're willing to put our phones on a leash, we will unleash ourselves to focus more on the relationships and responsibilities that matter most.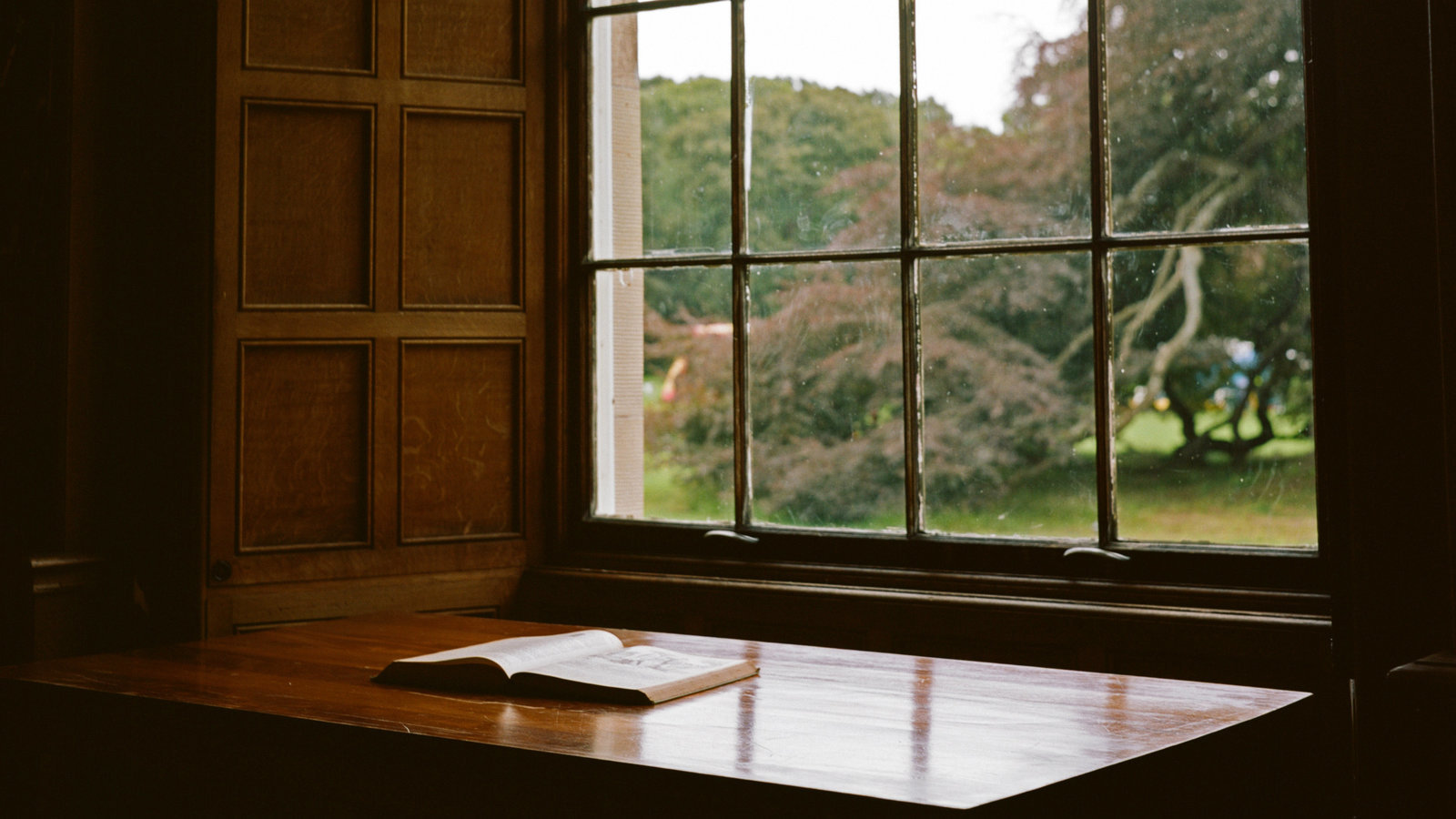 Open my eyes, that I may behold wondrous things out of your law. (Psalm 119:18)
All of us know what it is like to read without seeing "wondrous things."
We have stared at the most glorious things without seeing them as glorious. We have seen unspeakable love without feeling loved. We have seen immeasurable wisdom and felt no admiration. We have seen the holiness of wrath and felt no trembling. Which means we are seeing without seeing (Matthew 13:13).
This is why we must weave the thread of God-dependent prayer into our reading: "Show me your glory" (Exodus 33:18). God has made plain that the path to seeing his peculiar glory is prayer. How much light have we forfeited by failure to pray over the word we are reading! "You do not have, because you do not ask" (James 4:2).
Glory Shines in the Meaning
True understanding of the apostolic word is a free gift of God. We do not find it on our own. It is given. That is why we pray, "Give me understanding." But the divine gift of understanding does not nullify our natural effort to understand the Bible. We see this in 2 Timothy 2:7: "Think over what I say, for the Lord will give you understanding in everything."
When we pray for God to show us his glory in the Scripture, we are not asking him to bypass the meaning of the text, but to open the fullness of the author's meaning. Therefore, in our quest to see and savor the glory of God in Scripture, we pray for his help to grasp the basic meaning of the words. Glory does not hover over the text like a cloud to be seen separately from what the authors intended to communicate. It shines in and through what they intended to communicate — their meaning.
Even this is not quite the way to say it, because the glory is part of what they intended to communicate. But I think it is helpful to distinguish the basic meaning of a passage, on the one hand, and the worth and beauty of the message, on the other hand. I know they are not really separable. And both are part of what the author wants us to experience. Perhaps an illustration will help us see why I think the distinction is important, and how it relates to prayer.
Heaven or the Countryside?
In Philippians 1:23, Paul says, "My desire is to depart and be with Christ, for that is far better." Suppose some careless reader knew that Paul was in Rome and assumed Paul meant that his desire was to depart from Rome and be with Christ in a more rural, peaceful place than the dangerous urban center of the empire. And suppose the reader feels that this is a wonderful thought, full of sweet implications about the value of nature and peacefulness for the soul's refreshment.
Well, he would be wrong. First, this careless reader got the basic meaning wrong. Paul did not intend to say anything about departing from Rome to the countryside, or about the value of rural peacefulness. He intended to say that he desired to depart this life and be with Christ in heaven. So our reader simply missed Paul's intention.
But it gets worse. On the basis of the wrong meaning, this careless reader also saw a kind of glory that was not there. He felt a sweetness about peaceful, rural living for the refreshment of the human soul. That feeling has no basis in this text. He has seen something he would call glorious or wonderful. But the glory and the wonder are not there.
The point of that illustration is this: when the psalmist prayed, "Open my eyes, that I may behold wondrous things out of your law" (Psalm 119:18), he did not mean that the sight of wonders could skip the natural process of careful reading. Therefore, prayer does not take the place of careful interpretation. Prayer serves careful interpretation. We pray not just for the sight of glory, but for the help in grasping the meaning through which the glory shines.
The way God illumines the text is by showing what is really there. This means that when we want to make a case for how we understand a text, we must show what is really there. One good, solid grammatical argument for what the text means outweighs every assertion that the Holy Spirit told me the meaning. The reason that statement is not irreverent is that it takes more seriously the glorious work of the Holy Spirit in inspiring the grammar than it does the subjective experiences of an interpreter who ignores it.
Prayer Improves Every Method
However we describe the levels of a text's meaning, prayer is fruitful at every level. God not only opens the eyes of our heart to see his glory; he also guides us providentially in the whole process of interpretation — even the most natural parts. He is sovereign over all of it. He governs every part of our textual observation or thinking or research. Jesus said that not a sparrow falls to the ground apart from our heavenly Father (Matthew 10:29). So it is with Bible reading. We do not make the smallest discovery without God's providential guidance.
So we should be praying for God's guidance repeatedly during the entire process of reading and studying the Bible. The number of things you could pray for to help you see what is in the Scripture is as great as the number of strategies for getting insight. God can make all of them more fruitful, if we ask him. This would include:
Prayer to help you pay close attention to all the features of a text.
Prayer to guide you to notice parts of the text that are especially illuminating.
Prayer to lead you to other passages in the Bible that would shed light on the one you are reading.
Prayer to lead you to other books or sermons or lectures that would be useful in shedding light on some problem you have run into.
Prayer for experiences, or a reminder of experiences you've had, that would make what you are reading more real.
Prayer for friends who could study the Bible with you and help you see things you haven't seen.
Prayer against any sinful habits or inclinations that might blind you to a part of Scripture you would find uncomfortable.
Prayer that as you write the text down in your journal, you would notice things you missed in simply reading.
Anything that helps you pay closer attention to what is actually written, pray about this. Ask God to make it more illuminating than it would be without his help.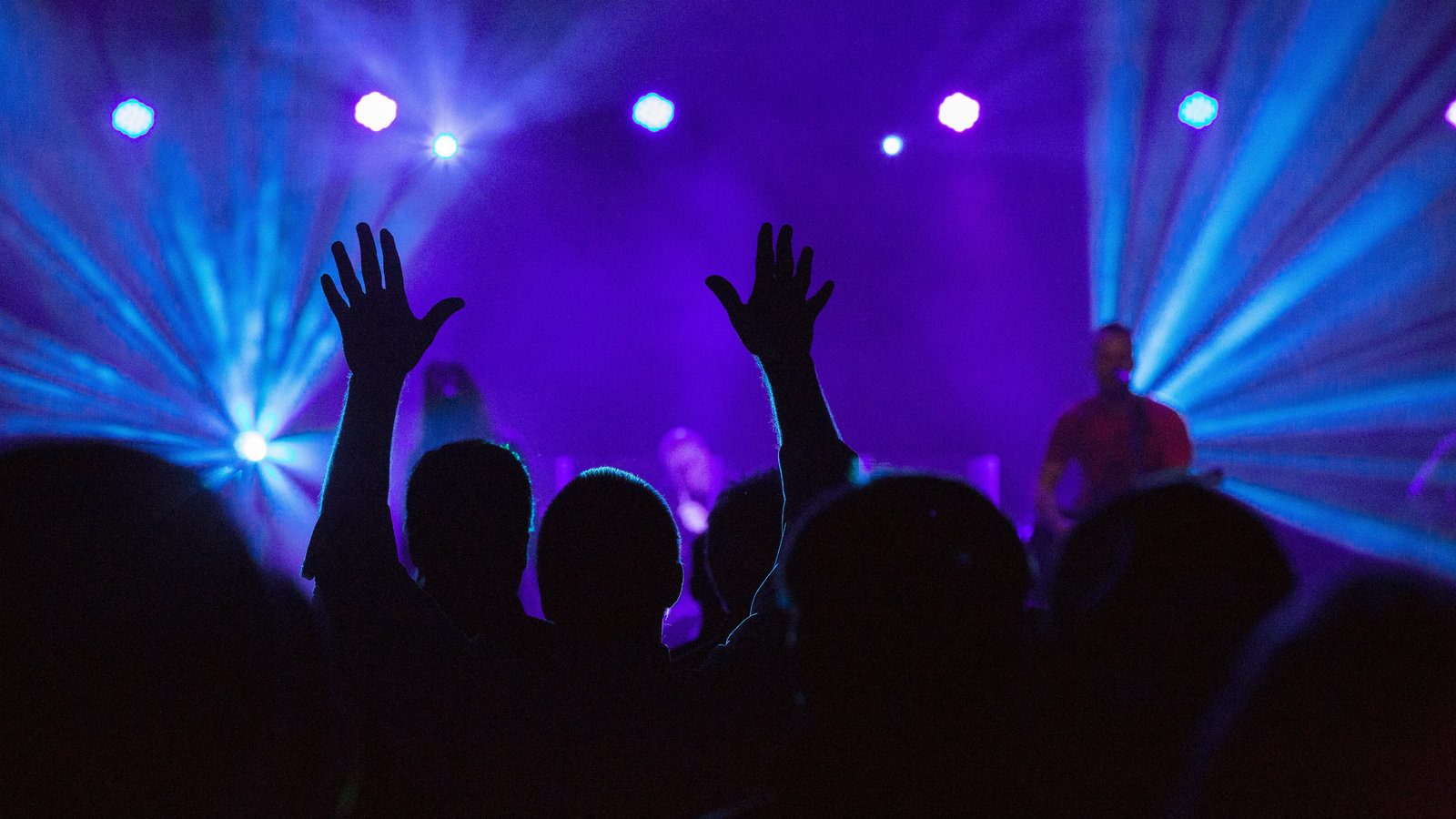 Before C.S. Lewis was a Christian, God's demand for worship was a great obstacle to his faith. He said it seemed to him like "a vain woman who wants compliments." But then as he discovered the nature of worship, the question about God's seeming vanity (or megalomania) was also answered. He wrote,
The most obvious fact about praise — whether of God or anything — strangely escaped me. I thought of it in terms of compliment, approval, or the giving of honor. I had never noticed that all enjoyment spontaneously overflows into praise. . . . The world rings with praise — lovers praising their mistresses, readers their favorite poet, walkers praising the countryside, players praising their favorite game — praise of weather, wines, dishes, actors, horses, colleges, countries, historical personages, children, flowers, mountains, rare stamps, rare beetles, even sometimes politicians and scholars.

My whole, more general difficulty about the praise of God depended on my absurdly denying to us, as regards the supremely Valuable, what we delight to do, what indeed we can't help doing, about everything else we value.

I think we delight to praise what we enjoy because the praise not merely expresses but completes the enjoyment; it is its appointed consummation. It is not out of compliment that lovers keep on telling one another how beautiful they are; the delight is incomplete till it is expressed. (Reflections on the Psalms)
In other words, genuine, heartfelt praise is not artificially added to joy. It is the consummation of joy itself. The joy we have in something beautiful or precious is not complete until it is expressed in some kind of praise.
Answer to God's Seeming Megalomania
Lewis saw the implication of this for God's seemingly vain command that we worship him. Now he saw that this was not vanity or megalomania. This was love. This was God seeking the consummation of our joy in what is supremely enjoyable: himself.
May 26, 2014
---
Memorial Day, as Americans have come to know it, began in the years immediately following the Civil War. But until World War II, most people knew it as "Decoration Day." It was a day to decorate with flowers and flags the graves of fallen soldiers and remember those who had given, as Lincoln beautifully said, "the last full measure of devotion" to defend their nation. It was a day to remember what the honored dead had died to defend.
A century and a half has passed since Lee surrendered to Grant at Appomattox, effectively ending a national nightmare that filled over 625,000 American graves with dead soldiers. Since then, other international nightmares have ravaged the world and put more than 650,000 additional Americans into war graves in Europe, North Africa, the Pacific Rim, Asia, and the Middle East.
Remembering Is for the Future
Memorial Day is an important national moment. It is a day to do more than barbeque. It is right and wise to remember the great price some have paid to preserve the historically unprecedented civil and religious freedoms we Americans have the luxury to take largely for granted.
But the importance of Memorial Day is more for our future than it is for our past. It is crucial that we remember the nightmares and why they happened. We forget them at our own peril. The future of the United States depends in large amount on how well we collectively remember and cherish what liberty really is and the terror of tyranny. There is a high cost to forgetting. In the words of George Santayana's famous aphorism, "Those who cannot remember the past are condemned to repeat it."
A Memorial People
Christians, of all people, understand the crucial importance of remembering. Christians are "memorial people" because the whole of our faith depends upon remembering. Those who persevere into the glorious future are those who remember the gracious past.
That's why God has surrounded us with memorials. The entire Bible itself is a memorial. We meditate on it daily to remember. The Sabbath was a memorial to Israel's freedom from Egyptian slavery (Deuteronomy 5:15), and the church switched it to Sundays as a memorial to Christ's resurrection and our freedom from sin. Israel's great gathering feast days were memorials (Exodus 13:3). And now each time a local church gathers, each Lord's Supper celebration (1 Corinthians 11:24–26), each baptism, each Christmas celebration, and each Easter celebration is a memorial.
Remembering God's past grace is necessary to fuel our faith in God's future grace for us.† This makes the memory one of God's most profound, mysterious, and merciful gifts granted to us. God designed it to be a means of preserving (persevering) grace for his people. We neglect it at our own peril.
The future of the church, globally and locally, and of each Christian depends largely on how well we remember the gospel of Jesus, all his precious and very great promises, and the successes and failures of church history. Scripture warns us that if we fail to remember, we will be condemned to submit again to sin's and hell's enslavement (Hebrews 6:4–8). Such warnings are graces to help us remember.
February 19, 2016
---
I remember singing this old hymn in church when I was growing up:
O what peace we often forfeit,
O what needless pain we bear,
all because we do not carry
everything to God in prayer.
As a kid, I didn't think very much about the words. Now I'm thinking a lot about them. They make a huge claim. And if true, they make a huge claim on us.
But are they true? Or are they just naive, simplistic Christian cliché? Do they hold up under the real world weight of complex pain we suffer in the varied afflictions we endure?
All Because We Do Not
To test its truthfulness, we need to peal back the poetic skin and see if it has a Scriptural skeletal structure. And as it turns out, it does:
"Do not be anxious about anything, but in everything by prayer and supplication with thanksgiving let your requests be made known to God. And the peace of God, which surpasses all understanding, will guard your hearts and your minds in Christ Jesus." (Philippians 4:6–7)
God's amazing promise to us through Paul is the power behind the hymn's simple poetry.
And the promise really is amazing! We must not let the familiarity of these verses make us dull to their edge. God is promising us peace in everything and freedom from controlling anxiety! Peace is ours for the taking.
So if we don't have the peace of God guarding our hearts and minds, it's all because we do not . . . do something God calls us to do.
Carry Everything to God in Prayer
The wonderful thing is that what God calls us to do is easy! His is an easy yoke, a light burden (Matthew 11:30). He's calling us to pray.
And what is prayer? Prayer is asking our generous heavenly Father for whatever it is we wish (Luke 11:13; John 15:7), trusting that he will answer with whatever we need (Luke 11:10; Philippians 4:19). It is casting our anxieties on him, because he cares for us (1 Peter 5:7).
But the only problem with bearing this easy yoke of asking God in faith for what we need is that we often find it hard. And what we find hard about praying is believing God — believing that it's making any real difference.
Prayer is the native language of faith. That's why a soul full of trust in God finds prayer almost effortless. But a soul full of doubt finds prayer a heavy burden. Prayerlessness is the muteness of unbelief.
An accurate gauge of our level of faith is how and how much we pray. A growing prayerful dependence on God is evidence of our growing spiritual maturity. And the more we pray in faith in everything, the more we experience the peace of God.
The Secret to Prayerful Dependence: Resting on the Faithful One
Why do we find faith so frequently difficult and therefore prayer such a labor? And what is the secret to realizing the promised peace Paul wrote about and experiencing what it means to "pray without ceasing" (1 Thessalonians 5:17)?
Hudson Taylor, the great 19th century missionary to China, struggled with this very issue. Here's how he described his struggle:
I strove for faith, but it would not come; I tried to exercise it, but in vain. Seeing more and more the wondrous supply of grace laid up in Jesus, the fullness of our precious Saviour, my guilt and helplessness seemed to increase. Sins committed appeared but as trifles compared with the sin of unbelief which was their cause, which could not or would not take God at His word, but rather made Him a liar! Unbelief was, I felt, the damning sin of the world; yet I indulged in it. I prayed for faith, but it came not. What was I to do?
Then he experienced a breakthrough that changed his life:
When my agony of soul was at its height, a sentence in a letter from [his missionary colleague, John] McCarthy was used to remove the scales from my eyes, and the Spirit of God revealed to me the truth of our oneness with Jesus as I had never know it before. McCarthy, who had been much exercised by the same sense of failure but saw the light before I did, wrote: "But how to get faith strengthened? Not by striving after faith, but by resting on the Faithful One." As I read, I saw it all! "If we believe not, he abideth faithful." I looked to Jesus and saw (and when I saw, oh, how joy flowed!) that He had said, "I will never leave thee." "Ah, there is rest!" I thought. "I have striven in vain to rest in Him. I'll strive no more." (Spiritual Secret, 261)
The key for Taylor was that he stopped focusing on trying to exercise more faith and instead he looked to Jesus, "the Faithful One," as revealed in the written word. While his focus had been on his lack of faith and trying to work it up, he was miserable. But when his focus turned to the fullness of Jesus, he discovered the peace surpassing understanding.
Faith is not a muscle that we need to pump up in order to be strong enough to trust Jesus. Faith is our response to what we perceive as trustworthy. The more trustworthy, solid, stable, dependable, unfailing, and secure something appears to us, the greater our trust or faith in it will be. When our faith is weak, it's an indicator that our focus is on the wrong thing.
Taylor's refocusing transformed him. For the rest of his life he was marked by the peace of God and a remarkable freedom from anxiety. It bore up under the real world weight of his excessive labors, financial stress, frequent dangers, disease, the deaths of his wives and children and colleagues — the sort of difficulties that Paul knew (2 Corinthians 11:23–28).