You are currently browsing the tag archive for the 'c.s. lewis' tag.
No, I Shall Not Want
An Anthem for Everyday Anxieties
The Lord is my shepherd; I shall not want. (Psalm 23:1)
Every one of us wakes up each morning as a bundle of desires. Beneath even the most outwardly apathetic demeanor are loves, needs, and fears — each of them demanding our attention and obedience. Many of us move through our days largely unconscious of these basic emotions, even though they sit at the control panel of our hearts, pulling the levers that decide what we say and do.
A husband and father, for example, leaves work filled with a love for comfort. He obeys that love by coming home, not to his wife and kids, but to his couch and sports.
An employee walks into the office feeling a need for his peers' approval. So he performs on the stage from nine to five, always listening for applause.
A young man, wounded from past relationships, fears the prospect of future pain. So he withdraws socially, insulating himself from anyone who might harm him.
Such loves, needs, and fears present themselves so persuasively, so forcefully, that we often fail to ask if they are feelings worth following. They can keep us from hearing another voice that has been speaking to us all the while, bidding us to walk a better path.
That Other Voice
God, in his mercy, makes us stop and listen. Behind the clamor of our desires, we hear the voice of a shepherd who invites us to green pastures and still waters. The trouble, however, is that his voice often leads in the opposite direction of our feelings. Our loves, needs, and fears push us toward one path; he calls us to another. To follow him, we must deny them.
In moments such as these, we encounter what C.S. Lewis calls "the real problem of the Christian life." The decisions that define us as Christians often do not come with a flash and a bang. They come softly, almost noiselessly. They come, Lewis tells us,
the very moment you wake up each morning. All your wishes and hopes for the day rush at you like wild animals. And the first job each morning consists simply in shoving them all back; in listening to that other voice, taking that other point of view, letting that other larger, stronger, quieter life come flowing in. And so on, all day. (Mere Christianity, 198)
And what does that other voice — that larger, stronger, quieter life — teach us to say to our rebel feelings? Four words: "I shall not want" (Psalm 23:1).
'I Shall Not Want'
Imagine you wake up with an instinctive love for comfort. You just want to move from bed to office to couch to bed without interruptions. You can't be bothered by other people today, especially the needy ones. You need more rest, more me time. That hard conversation can wait until tomorrow. But then you stop and listen to that other voice, which teaches you to say, "When I walk into discomfort, I shall not want."
Or perhaps you wake up feeling a deep need for approval. You just want others to appreciate you, listen to you, love you. You wish you were better looking, less awkward. You're ready to laugh at jokes that aren't funny and say things you don't believe. But then that other point of view wraps its arm around your shoulder, and helps you say, "I have one Master to please today. When others reject or ignore me, I shall not want."
Or maybe you wake up with a vague fear of coming trials. You just want to hold what's precious in your life out of God's reach. A crowd of what ifs runs through your mind, and you answer by searching for something to distract you. But then that larger, stronger, quieter life comes flowing in, and you find yourself saying, "When trouble comes, I shall not want."
The wild pack of loves, needs, and fears has rushed at you, but you have beaten them back with this four-word shove: I shall not want. You are ready to follow your shepherd wherever he leads. They may come back in the afternoon, or even ten minutes from now, but you know what to do. You plug your ears to their persuasions and remember, again and again, I shall not want.
And so on, all day.
'The Lord Is My Shepherd'
Of course, the four words I shall not want possess no magical qualities. We cannot charm away temptation simply by saying them. Rather, they are powerful only insofar as we believe the words that come before them: "The Lord is my shepherd" (Psalm 23:1). How do we know with confidence that we shall not want, even when our loves, needs, and fears say just the opposite? Because the Lord Jesus Christ is our shepherd.
Jesus spilled his blood in Golgotha's dust so we could lie down in green pastures (Psalm 23:2).
"I pray because I can't help myself. I pray because I'm helpless. I pray because the need flows out of me all the time, waking and sleeping. It doesn't change God. It changes me."
Fifty years ago today was one of the most important days of my life.
Nothing is more important in all the universe than that God be glorified, and Christ be magnified, and the hearts of God's people be satisfied in him. The implications of this biblical truth are all-encompassing. And a particular day and event began to bring it all together for me.
Since I was 22, Christian Hedonism has been my goal and guide and strength. Now at 72, it is my final preparation for meeting Jesus face to face. There is little reason you should care what I think. But you should care infinitely (I use the word carefully) whether God has revealed that Christian Hedonism is true. I would like to persuade you that he has.
To that end, I will tell you what happened to me fifty years ago today, on November 16, 1968, and why it has made all the difference. Experience is not authority. But it may be a helpful pointer.
An Unresolved Tension
During my four years at Wheaton College in Illinois, from 1964 to 1968, I became conscious of an unresolved tension in my Christian experience. On the one hand, I knew from my father's instruction and from the New Testament that I should live for the glory of God. "Whether you eat or drink, or whatever you do, do all to the glory of God" (1 Corinthians 10:31). On the other hand, I knew from experience that I was motivated continually by a desire for deep satisfaction.
These felt like competing motives. I could aim to make God look great, or I could aim at my own satisfaction. I did not have a framework of thought where these two motives fit together. They seemed like alternatives.
In fact, as a teenager, that's how I often heard the call to Christian service. "Will you surrender to God's will for your life, or will you keep pursuing your own will?" It was a mark of my own immaturity that this felt like a frustrating dilemma: "Either follow God's will and live with the frustration that your own desires will be forever unsatisfied, or follow your own will and be forever out of step with God."
The Air I Breathed
But it wasn't just preachers who fed the fires of my frustration. Jesus himself said, "If anyone would come after me, let him deny himself and take up his cross and follow me" (Mark 8:34). What could be clearer? Following the will of Jesus meant not following my own will, but denying it. Disobey and be ruined, or obey and be frustrated.
It was the air I breathed. Pursue God's glory, or pursue my own satisfaction. Either-or. Seek God's will and God's glory, or seek my will and my happiness. And something seemed defective about pursuing my happiness. You cannot serve God's glory and your gladness.
I wasn't the only one who breathed this air. C.S. Lewis said,
If there lurks in most modern minds the notion that to desire our own good and earnestly to hope for the enjoyment of it is a bad thing, I submit that this notion has crept in from Kant and the Stoics. (The Weight of Glory, 27)
"I had never heard that God lives for the glory of God."
Immanuel Kant was a German philosopher whose views of Christian motivation, whether intended or not, had this kind of effect. Indeed, the atheist Ayn Rand rejected Christianity largely because she smelled this "Kantian" air, and thought it undercut true virtue.
"Meanwhile, little people like you and me, if our prayers are sometimes granted, beyond all hope and probability, had better not draw hasty conclusions to our own advantage. If we were stronger, we might be less tenderly treated. If we were braver, we might be sent, with far less help, to defend far more desperate posts in the great battle."
~ C. S. Lewis (1898-1963), The Efficacy of Prayer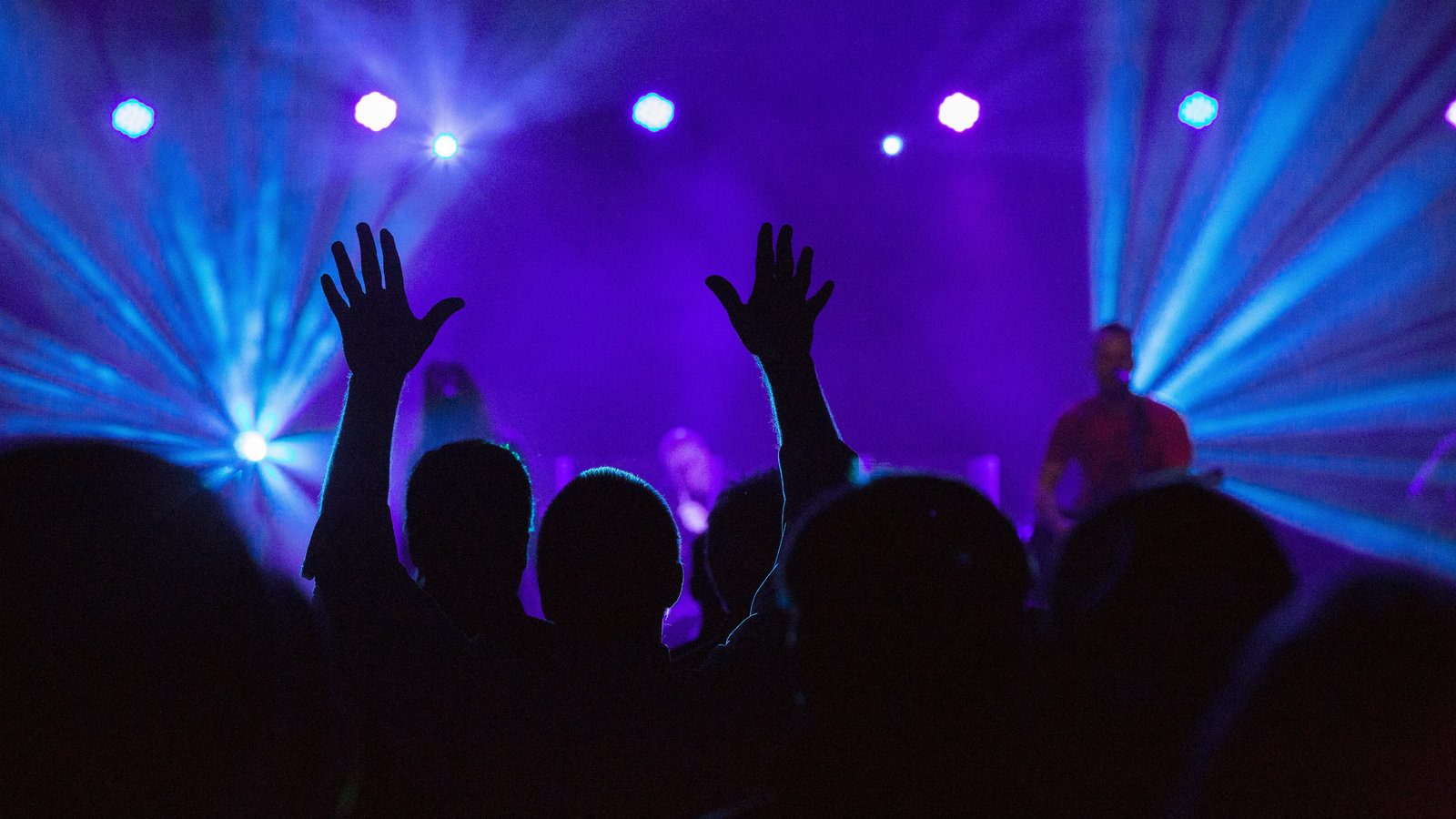 Before C.S. Lewis was a Christian, God's demand for worship was a great obstacle to his faith. He said it seemed to him like "a vain woman who wants compliments." But then as he discovered the nature of worship, the question about God's seeming vanity (or megalomania) was also answered. He wrote,
The most obvious fact about praise — whether of God or anything — strangely escaped me. I thought of it in terms of compliment, approval, or the giving of honor. I had never noticed that all enjoyment spontaneously overflows into praise. . . . The world rings with praise — lovers praising their mistresses, readers their favorite poet, walkers praising the countryside, players praising their favorite game — praise of weather, wines, dishes, actors, horses, colleges, countries, historical personages, children, flowers, mountains, rare stamps, rare beetles, even sometimes politicians and scholars.

My whole, more general difficulty about the praise of God depended on my absurdly denying to us, as regards the supremely Valuable, what we delight to do, what indeed we can't help doing, about everything else we value.

I think we delight to praise what we enjoy because the praise not merely expresses but completes the enjoyment; it is its appointed consummation. It is not out of compliment that lovers keep on telling one another how beautiful they are; the delight is incomplete till it is expressed. (Reflections on the Psalms)
In other words, genuine, heartfelt praise is not artificially added to joy. It is the consummation of joy itself. The joy we have in something beautiful or precious is not complete until it is expressed in some kind of praise.
Answer to God's Seeming Megalomania
Lewis saw the implication of this for God's seemingly vain command that we worship him. Now he saw that this was not vanity or megalomania. This was love. This was God seeking the consummation of our joy in what is supremely enjoyable: himself.